Apivita 100% natural wax candle with essential oils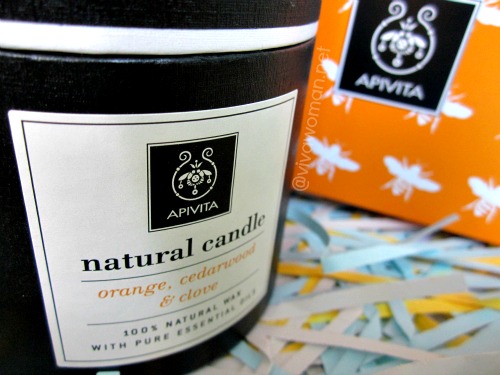 In conjunction with the Earth Hour last Saturday, Apivita showcased one of its best-selling products, the 100% Natural Wax Candle made with pure essentials oils from its aromatherapy range. I don't mind candles as many of them smell great but I am not that huge a fan. Well, let's just say they don't feature in my shopping list at all. However, I decided to accept the gift of this candle from Apivita as it is said to be able to triple-duty as a hand moisturizer and lip balm.
Fresh and invigorating
First off, I have to say this Apivita 100% Natural Wax Candle with Orange, Cedar wood and Clove pure essential oils smells great even without being burned. Upon burning, the citrus-y scent is truly fresh and invigorating.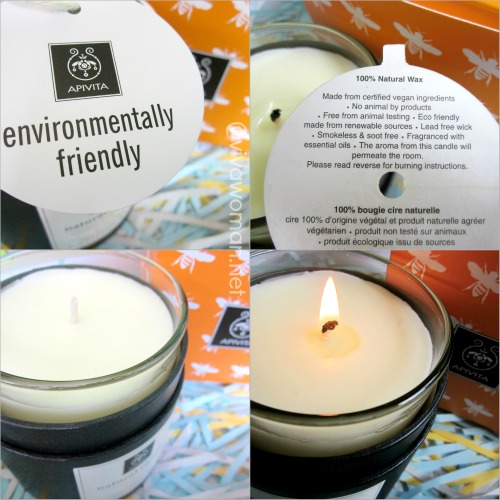 Triple usage
This natural candle has over 50 hours of burning time. Including only certified organic cultivations and excluding synthetic ingredients, the candle wax, made from soya and rapeseed, is said to be suitable for use as a hand moisturizer or as a lip balm. Well, after having tried, I'll say it does work fairly well for the hand and lips but I'm not that keen to use it for those purposes only because I prefer the relaxation benefits derived from burning it as a candle.
Price point
Apivita Natural Candles are available in the following scents: Orange, Cedarwood & Clove, Jasmine, Lavender. It retails at $100 per 235g and $64 per 80g. Definitely not cheap but I suppose they might appeal to those who are fond of burning candles. And the plus point is that this particular candle can be used in different ways for moisturizing. Well, as for me, I'm happy to receive it as a gift but it's not something I'll give out my money for.
Comments