Dr. Woods has a black soap that cleanses me & my floor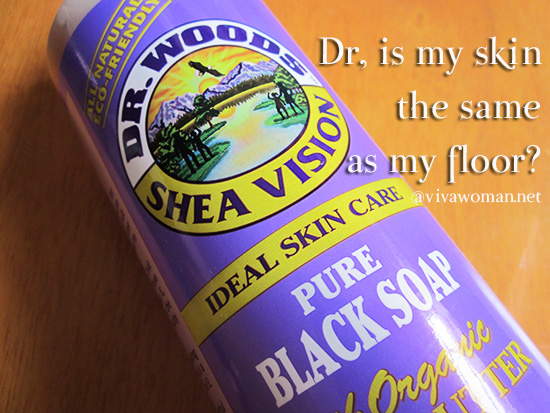 Some products can really pique my interest just by their names or their descriptions alone. Like this one—Dr. Woods Shea Vision Pure Black Soap with Organic Shea Butter. Now, pure black soap already sounds too exotic but as if that isn't enough as a selling point, this one is touted as an all-in-one cleanser, good enough for my face, body and also my entire household! Why, it says this can be used for dishes, floors, counters and more! Wow, I never knew my skin and my floor can share the same cleanser! How dismal is it to know that my skin is basically no different from my floor. o.O The good thing though, is that for an all-in-one cleanser for me and my household, this product is really affordable. The 473ml bottle costs US$7.37. It's probably the cheapest cleanser I've used thus far!
A four-in-one cleanser
Okay, very quickly, this is the recommend usage of the product:
As a daily facial cleanser
As a shower cleanser
As a body soak
As a cleanser for the household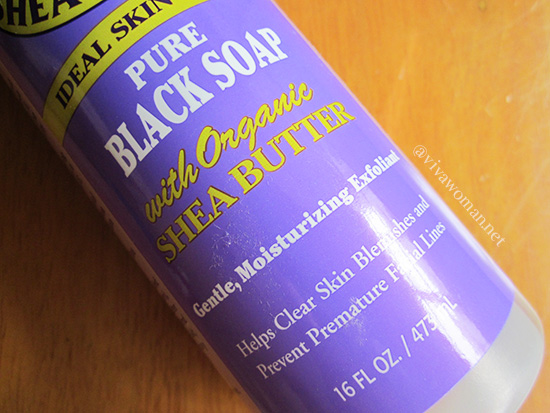 Ingredient list
Before I touch on how this product performed for me, let me show you its full ingredient list: Purified water (aqua), saponified coconut, hemp & olive oils (with retained glycerin), black soap concentrate, organic shea butter (butyrospermum parkii)¹, natural fragrance oil blend (parfum), tocopheryl acetate (vitamin E), sea salt, citric acid, panthenol (pro vitamin B5), rosemary (rosmarinus officinalis) extract, natural caramel. ¹ Certified organic by Lacon GmbH
Dr. Woods Shea Vision Pure Black Soap with Organic Shea Butter is free of parabens, phthalate, SLS/SLES and pertroleum derivatives. It also contains no animal ingredients, no artificial ingredients and was not tested on animals.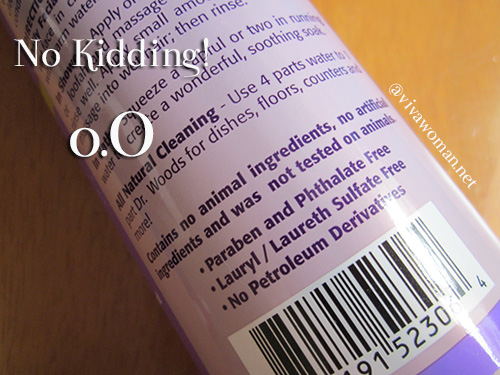 Healing and moisturizing
Black soap is said to have healing properties with a natural source of anti-oxidiant vitamins A and E, and is good for gently exfoliating dead skin cells too. Yet, it is gentle and together with Shea Butter, Dr. Woods Shea Vision Pure Black Soap with Organic Shea Butter works well to cleanse and moisturize my skin without stripping it dry.
Smells like a floor detergent
I started out liking this cleanser quite a bit. It foams up and lathers quite well. I don't use it for my face, but only on my body as a shower gel. I also don't use it for my household. But the more I use it, the more I feel like it makes me smell like my floor! LOL. So while it does what it promises, I'm not so hot about the product and am not sure if I wish to repurchase it. The product positioning is interesting but it is also too odd. I mean, isn't my skin supposed to be more tender than my dishes or my floor? So shouldn't the usage be more distinct?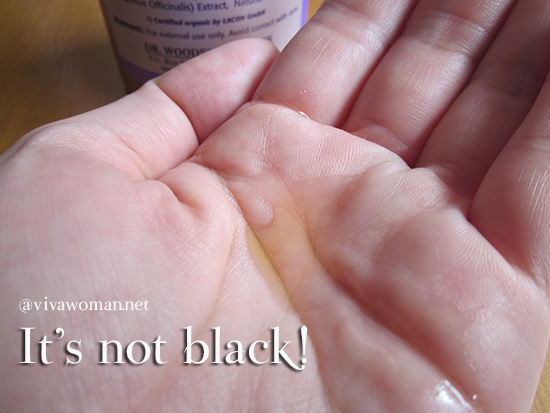 Availability
Well, whatever my thoughts of Dr. Woods Shea Vision Pure Black Soap with Organic Shea Butter are, this product proves to be very popular among many. You can find a lot of raves on iHerb, where I purchased the product and also on Makeupalley. And I have to admit that despite how I feel about the smell, this product is really affordable and makes a good cleanser. To be fair, the smell isn't bad and a large part of how I feel about it is probably psychological anyway. But the good thing is that even if I don't like how it smells on me, my floor probably couldn't care less.



Comments