Hi-Bye Nubian Heritage African Black Soap Wash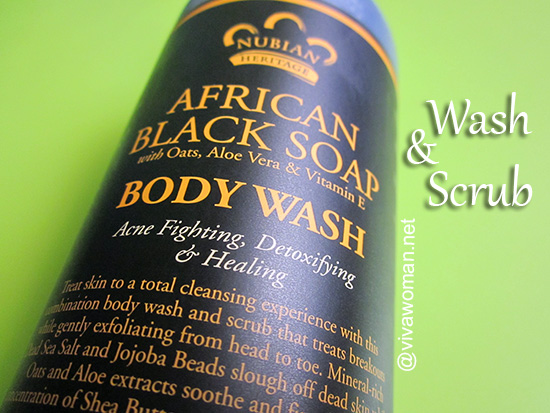 As you can probably tell, I'm developing a penchant for black soap. First it was Dr. Woods Shea Vision Pure Black Soap and now, it's the Nubian Heritage African Black Soap Wash. I was seriously about to repurchase the one from Dr. Woods until I saw that this one is not described as a household cleanser and I don't have to share it with my floor. I suppose going by that fact alone, it'll very likely smell better than Dr. Woods?
About Nubian Heritage
Anyway, in the course of my research about Nubian Heritage, I found out that this brand has a rather interesting origin. It appears that the brand was first developed in 1992 to meet the special skin care challenges of African-Americans. Yet, I would say their products are definitely suitable for various skin types other than the African-Americans. And while reading up about the brand, I also found out that African Black Soap is made from palm ash, tamarind extract and plantain peel. Apparently, this soap has been used in Africa for centuries to treat eczema, acne and oily skin. It seems to go hand-in-hand with Shea Butter, another staple of African pharmacology.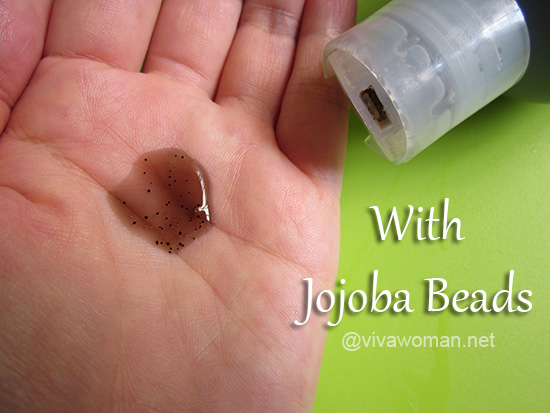 Nubian Heritage African Black Soap Body Wash | 384 ml, US$9.83
The Nubian Heritage African Black Soap Wash is described as a combination body wash and scrub that treats breakouts while gently exfoliating body from head to toe. Other than the African Black Soap, it contains mineral-rich Dead Sea Salt and Jojoba Beads to slough off dead skin cells as well as Oats and Aloe extracts to soothe and firm. It also contains a high concentration of Shea Butter to maximize moisture retention and promotes healing. Here's the full ingredient listing:
African Black Soap, Cocoamidopropyl Betaine (Coconut Oil Soap), Decyl Glucoside (Sugar Beets), Lauroyl Lactylate (Palm Kernel), Deionized Water, Butyrospermum Parkii (Shea Butter)*, Avena Sativa (Oat) Kernel Extract, Santalum Album (Sandalwood) Essential Oil, Essential Oil Blend, Jojoba Beads, Lonicera Caprifolium (Honeysuckle) Flower (and) Lonicera Japonica (Japanese Honeysuckle) Flower Extract, Salicylic Acid, Dead Sea Salt, Aloe Barbadensis Leaf Juice* *Certified Organic Ingredient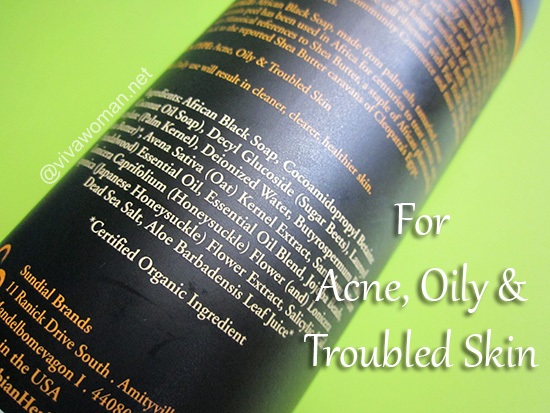 Nubian Heritage African Black Soap Wash
reviewed
updated
by
Sesame
on .
Well rated at iHerb
Nubian Heritage African Black Soap is well rated at iHerb, having garnered nearly five stars from 191 reviewers. As you can tell, it is well received. For me, this is quite a strange product because it contains Jojoba Beads but yet, it does not feel "scrubby" enough. I wonder if the random beads actually do much exfoliation for our skin?
Lathers well but gave me a bit of an itch
The coconut scent in this product is quite strong but I am not too bothered by it. It lathers up well and does an effective washing job even though it does not contain SLS/SLES. However, my skin didn't do too well with this product initially and itched quite a bit after every usage. I suspect the culprit might be Cocoamidopropyl Betaine, a known skin irritant. I don't always react to this ingredient but I suspect it could have been too much since it's number two on the list. However, the issue seems to have resolved by itself after a week and I didn't experience any more of the itching.
No more black soap wash for me
But I think this product might just have killed all my interest in black soap altogether. Somehow, along the way, I got turned off somewhat and I realized I don't fancy using black soap wash that much afterall. So yeah, this is my final bottle and I won't be repurchasing even though it's pretty affordable and does what it promises to a large extent. And nope. No gonna buy the one from Dr. Woods either. Bye-bye black soap!
Rating: 3



Comments