Eye focus: Leaders Insolution Hydrogel Eye Therapy Patch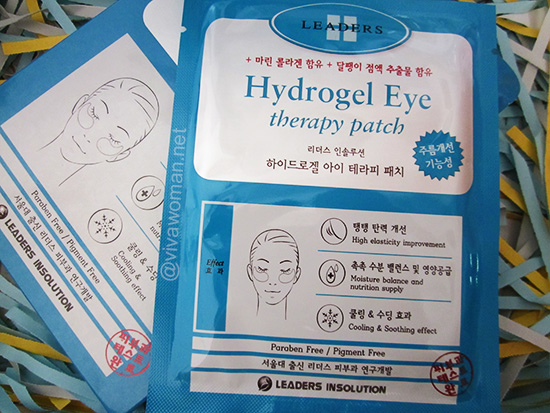 This Leaders Insolution Hydrogel Eye Therapy Patch is something I've been trying recently. I figured out that my eye area can do with more aid and this particular one got my interest because the ingredient list is short and the product is marked as paraben and pigment free. I also like that it's a hydrogel patch, which means it's likely to very soothing to my skin. Anyway, I have a before and after picture showing some dramatic effects and so you'll like to read on. (#k8SjZc9Dxk_#k8SjZc9Dxk)
Korean award winning product
According to the description, Leaders Insolution Hydrogel Eye Therapy Patch is created for puffy eyes and dark eye circles. It is also supposed to help improve skin elasticity around the eye area, reduce fine lines and wrinkles. Each box comes with five pairs of eye patches and you can use one or two pairs a week or daily if you can afford it. You may also like to know that the product was the winner at the Cleo Beauty Hall of Fame 2012.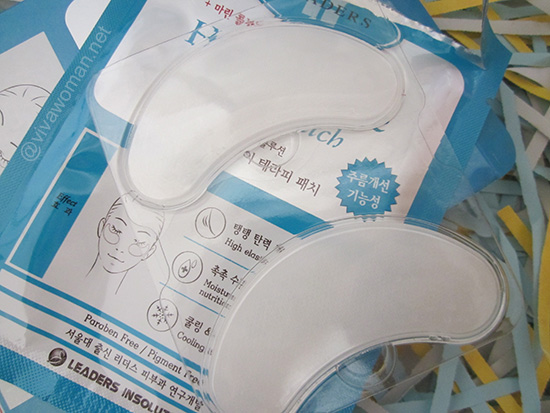 Interesting active ingredients
I rarely come across masks that are paraben free and this one is. The ingredient list on the box is really short and is filled with active ingredients like these: Adenosine, Hydrolyzed collagen acetylhexapetide-8, snail mucus, vitamin C, deep sea water, berry extract, broccoli extract and green tea extract. However, it doesn't look like a complete ingredient list to me and I suspect some stuff are not listed. But that aside, I have to admit that the active ingredients look rather potent.
Tingling sensation
Because these are hydrogel patches, they adhere to the skin really well and I could move around without fear of them dropping off. Each pair starts out wet when first applied but after leaving on for around 40 minutes or so, they dry up and the essence on them get absorbed into the skin. I didn't have much problems using these eye masks. They fitted well under my eye area and a few minutes upon application, I could feel some tingling sensation most probably because of the vitamin C content. But good thing, I experienced no irritation or redness.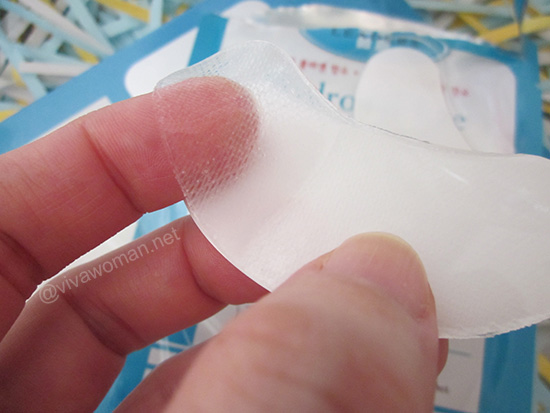 Provide short term relief
Well, with eye patches like this, the immediate effects are typically soothing, moisturizing and relaxing. Beyond that, I can't tell of any other benefits. I think it's kind of fat hope to think that they'll rid my eye bags or dark circles although I wonder if they might yield better results when used long term, something like what you see in the picture below? LOL.
Anyway, I find facial masks and eye masks are great to use just before heading out for a party or a nice dinner. At the least, they make one feel good.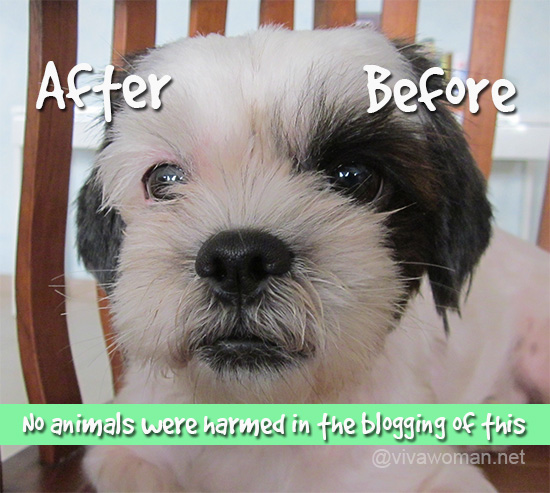 Price and availability
The box of Leaders Insolution Hydrogel Eye Therapy Patch with five mask pairs cost S$16.90, available at Watsons. A box isn't so expensive but if you are going to use it long term, the cost can build up since it's said that the best benefits of this product are for you to use regularly around two or three times each week.
I might continue to repurchase this if I can get a discount. While I don't see much effects after using them, they do make me feel better, that I at least paid more attention to taking care of my eye area. And who knows, I might just achieve dramatic effects if I persevere long enough?

Comments