Fancl Pore Cleansing and Skin Renewal Face Packs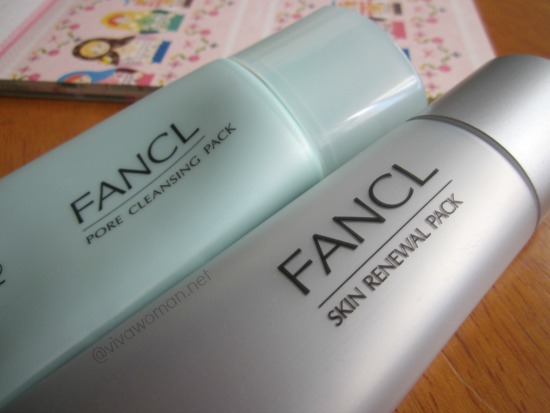 These are the second set of products I'm using from Fancl. The first was the new Fancl Anti-Aging Care range and as reviewed, I did like them and so I agreed to trying other products and I was sent these. I was a bit surprised to receive two different mask packs but I realized that they both serve different functions. The Fancl Pore Cleansing Pack is a deep pore cleansing mask while the Fancl Skin Renewal Pack is a newer product that is formulated with Royal Jelly Essence to renew skin.
Using only essential ingredients
My gripe about the Fancl products that I'd received on a complimentary basis for review is that they do not come with the ingredient list on their packaging. I don't see the full listing on their website either. So the only thing I can do to check is to visit their stores if I really need to know. But I take comfort in that because the brand is established on the unique philosophy of absolute Mutenka, all Fancl products are created with only essential ingredients beneficial to our skin and are free of additives like fragrance, alcohol, petroleum surfactants, mineral oil, parabens, and artificial colorings. The brand also places a lot of emphasis on their products being gentle and safe. That's why many of their products are deliberately packaged in small bottles, enough for a 30-day supply to ensure freshness and all bottles come with fully sealed caps to be removed before use. Best of all, all skincare packages bear a manufacturing date, providing total transparency to consumers.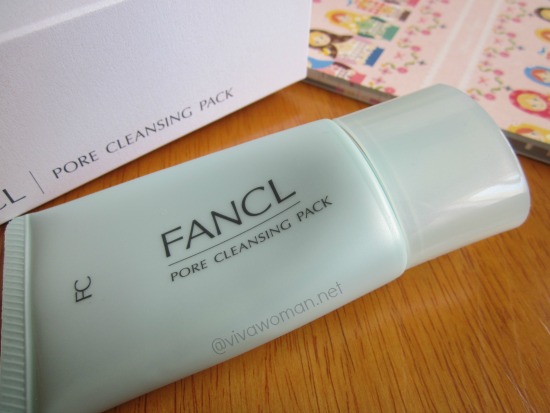 Fancl Pore Cleansing Pack | 40g, S$58
This is the Fancl Pore Cleansing Pack which is described as a deep pore cleansing mask that dissolves and removes blackheads and clogged pores to restore skin clarity and smoothness. It is really a mud pack for me and does not differ that much from clay masks which I've been using in terms of both application and performance.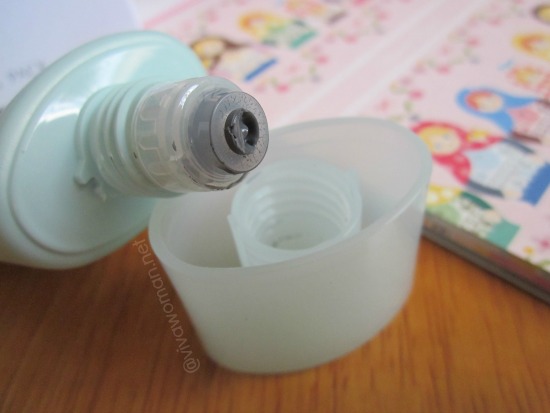 5 minutes?
The color of the Fancl Pore Cleansing Pack is a deep gray. It is thick and all that is needed is to spread the mask on my entire face, avoiding the eye area. According to the instruction on the box, the mask is to be left on for 5 minutes before washing off. For such masks, I don't advice leaving it on for too long because it can be overly drying but I do think 5 minutes is too short so 10 minutes is just about right.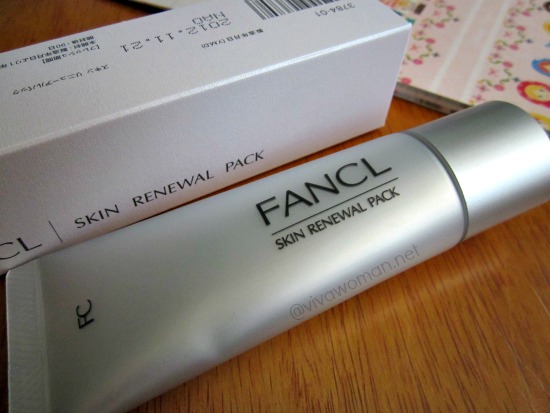 Fancl Skin Renewal Pack | 40g, S$46
The Fancl Skin Renewal Pack contains fresh Royal Jelly Essence and works to support skin cell regeneration. It also works like an exfoliator to dispel skin dullness and smoothen skin with its European Pear Extract and Alanyl Glutamine (an amino acid). In addition, using this product regularly will help improve absorption of other skin care serums.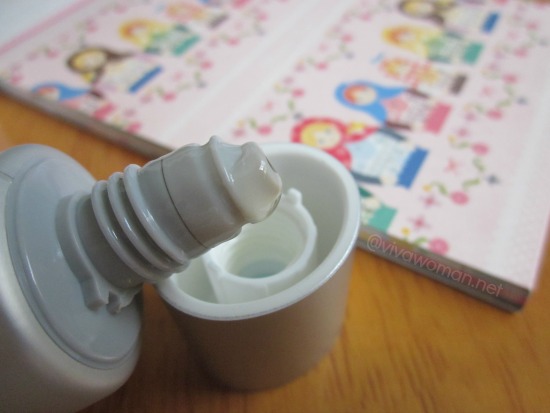 Fancl Skin Renewal Face Pack
reviewed by
Sesame
on .
Frequency of usage
The texture of this product is gel-like and is colorless. It can be used daily for intensive care or you can lessen the frequency of usage to alternate days or twice a week. Again, it is recommended to leave this on the skin for 5 minutes, ending off with a facial massage before rinsing it off.
Pore Cleansing or Skin Renewal?
Of the two products, I prefer the Fancl Skin Renewal Pack because I do find my skin feeling very soft with each usage. It meets my skincare needs better and it is also cheaper at S$46 for the 40g tube. As for the Fancl Pore Cleansing Pack, it is ideal for those with combination to oily skin who may also be acne prone. It's really quite an average product and I want to say that it is rather expensive. The 40g which is good for about 20 applications cost S$58. I can easily get similar clay masks off the market for a fraction of that amount! But even though I think the Fancl Skin Renewal Pack isn't all that cheap, it at least boasts of interesting ingredients. However, I have to admit that I am not motivated to buy this on my own.
Rating: 3.5


Comments