Both arms up for all-natural Real Purity Deodorant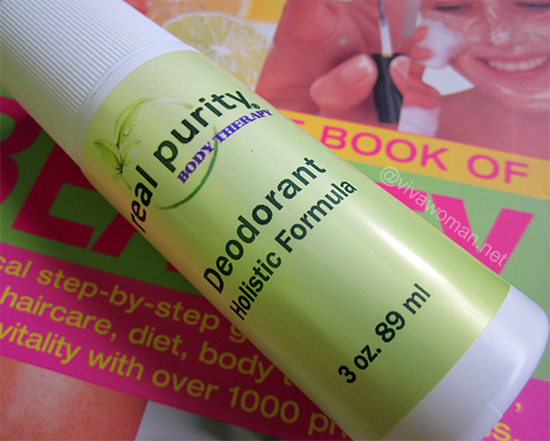 Woo hoo! I can finally put both my arms up in the air to cheer without embarrassment even though I'm using a natural deodorant. How about that? Finally, I've found a natural deodorant that is 100% effective. This Real Purity Deodorant in holistic formula truly works. I can wear it for hours and not smell one bit funky at the end of the day. I kid you not! I'm totally pleased with its performance. YAY! FINALLY!
I've actually seen this deodorant around but never added it into my shopping cart. Well, it's not exactly cheap and I wasn't ready to wash US$10 down the drain as I've lost quite a bit of moolah on many half effective natural deodorants that didn't allow me to raise my arms in confidence. In addition, the packaging looks really unimpressive to me.
Safe for all
But then, the product is one of the best rated deodorants at iHerb. So even though I was still a little skeptical after reading all the glowing reviews, I decided to give it a shot. I have never heard of the brand "Real Purity" but I've since learned that this is a brand focused on 100% natural and organic health and beauty products using all-natural plant ingredients, minerals, and pure essential oils. The founder is a licensed cosmetologist and esthetician with a background in chemistry and biochemistry, which means their formulation is likely to be well tested.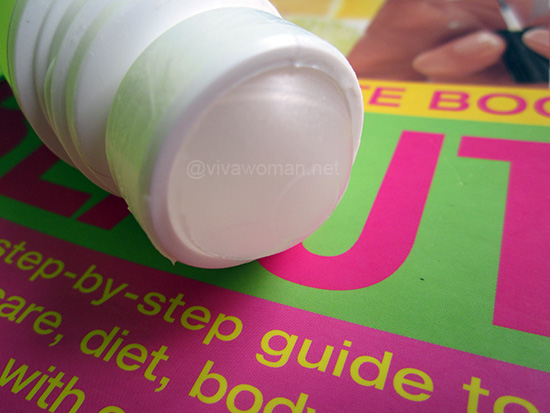 Best seller
Apparently, the Real Purity Deodorant is their best seller and is very popular. It is said to be safe for the entire family and even for pregnant women although I'm kind of surprised by their claim as the product contains quite a number of essential oils. But this deodorant definitely does not contain Aluminum. Instead, it contains the following ingredients:
Purified Water, Organic Kosher Vegetable Glycerin, Organic Aloe, Organic Pure Grapefruit Essential Oil, Organic Pure Olive Leaf Extract, Vitamin E (Mixed Tocpherols), Organic Pure Sandalwood Essential Oil, Organic Pure Lavendar Essential Oil, Organic Pure Grape Seed Oil, Organic Pure Rosemary Essential Oil, Organic Pure Geranium Essential Oil, Organic Pure Sage Essential Oil, Organic Pure Rosewood Essential Oil, Cleavers Extract, Organic Pure Apricot Oil, (Minerals – Magnesium & Potassium).
It does not contain parabens but instead, uses an all natural plant perservative system that is proprietiary to Real Purity.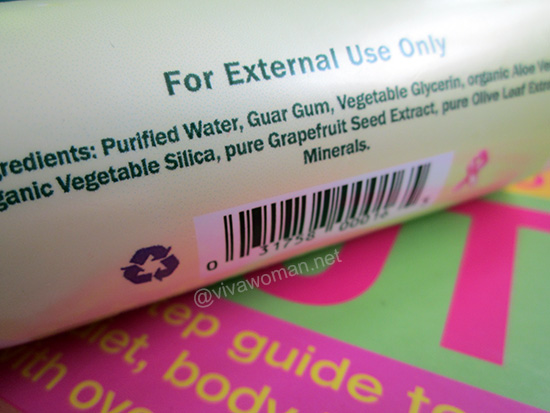 Real Purity Deodorant reviewed updated by Sesame on .
Leaves a slightly sticky film
This deodorant needs a good shake before you can use it. Other than that, it works normally just like other deodorants. The only thing I dislike about this product is that it is not easy to wash off. Somehow, it leaves a thin film on my underarm areas even after some scrubbing.
Plant derived kosher glycerin
I was initially a little suspicious about the film and thought it might be something "unnatural". It was only later I found out that it's probably because of the plant derived kosher glycerin, which is a clear, colorless, thick liquid with a naturally sweet taste. According to the company, kosher vegetable glycerin is 100% food grade and is derived from palm oil by the process hydrogenolysis, which removes the fatty acids, leaving pure vegetable glycerin. This glycerin is also used as humectant, a penetrant, and a softening agent. The emollient and lubricating properties make it very effective for dry skin.
Summary
Overall, I find the Real Purity Deodorant completely reliable as it delivers what it promises. I only need to apply once and the effectiveness last me from morning till I wash it off. I don't smell one bit bad even with perspiration. However, I need to qualify that I'm not sure if this works during an exercise workout. I can only say it works well even when I wear it to do my somewhat strenous household chores.
The 89ml roll on cost US$10 and is found at iHerb. I'll definitely repurchase this again.
Rating: 4.5



Comments