Sweat All Day And Not Stink With Schmidt's Deodorant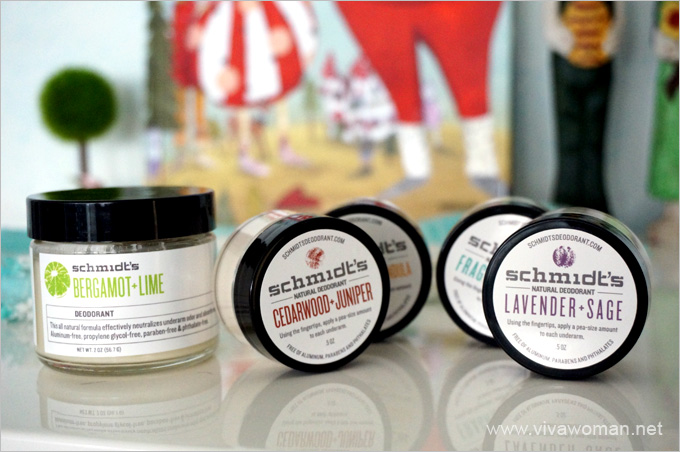 When it comes to deodorants, I have a bit of a love-hate relationship. I love to try new brands but I also hate to be embarrassed if they don't work for me. Well, going by experience, I can tell you it's really unnerving to use a new deodorant only to find it failing big time in the middle of the day! So I can't take chances and I tend to be more careful before using a new one. How? By reading all the reviews I can find on the product before I'll even consider trying it.
Given that kind of background, that would mean I'm very selective when it comes to reviewing deodorants. No way am I going to risk the reputation of my armpits just for the sake of promoting a new kid on the block (although I'll admit that there aren't that many deodorants put forth for my consideration). But funnily, when I was asked about my interest to test Schmidt's Natural Deodorant from US, I agreed without batting my eyelid.
You see, even before I was approached, I'd already done some homework on the brand after reading only raving reviews of the natural deodorant by other green beauty bloggers. It appears that this new kid has managed to blend well into everybody's underarms! That's why even without putting the deodorant to the test, I was already certain I'll be able to raise both arms up in confidence with Schmidt's Natural Deodorant.
Five choices
Schmidt's Natural Deodorants comes in five choices—Bergamot + Lime, Lavender + Sage, Ylang Ylang + Calendula, Cedarwood + Juniper, and Fragrance-Free.
I received all five; four of which are in travel size of 0.5g and one full-size in 2 oz. All five contains these ingredients: Butyrospermum parkii (shea butter), Sodium bicarbonate (baking soda), Maranta arundinacea (arrowroot) powder, Theobroma cacao (cocoa) seed butter, Tocopherol (vitamin E), Humulus lupulus (hop) extract but those that are scented comes with two additional essential oils.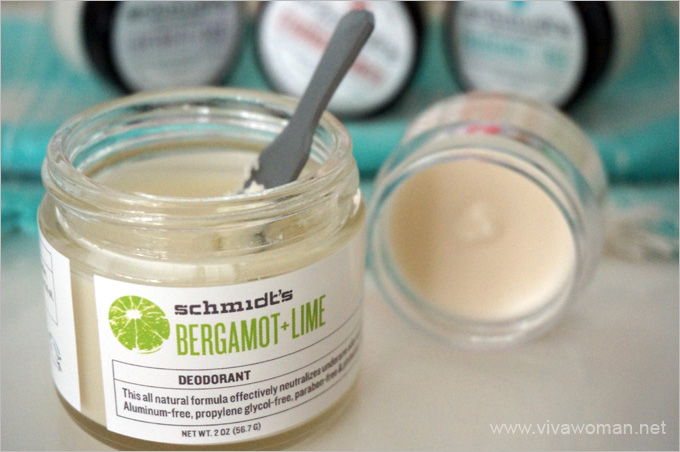 Before I tell you how well it is working for me, let me take a bit of time to introduce the brand because this is probably new to many of you.
According to their corporate profile, this is a brand with a singular mission to change the way people think about deodorant. And how does it propose to do that?
Vegan and non-toxic formula
First, Schmidt's Deodorants are vegan, cruelty-free and uses ingredients which are completely free of aluminum, propylene glycol, paraben, and phthalates. The formula is supposed to be effective at neutralizing underarm odor and absorbing wetness but because Schmidt's isn't an antiperspirant, it will not prevent you from perspiring but it should still help to keep you dry.
With that kind of dedicated focus and commitment, I'm not surprised their product is well received. And I have to concede that Schmidt's has injected some freshness into a product reserved for the "pits" with their health-conscious formulation, captivating scents, and a new experience of applying deodorant. Suddenly, applying deodorants isn't just a necessity but a refreshing experience too.
But attractive packaging and clever positioning aside, what exactly are my thoughts about the brand?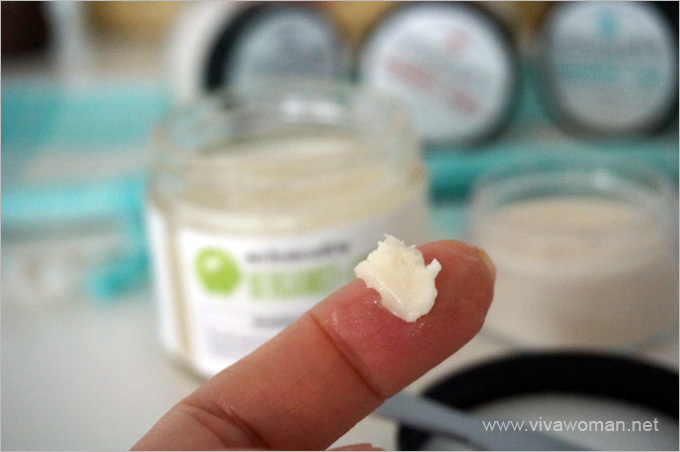 In terms of scent, Schmidt's Natural Deodorants are clear winners. I love all four scents but if I can only purchase one, I'll likely go for Cedarwood + Juniper as I like the sweet scent. And in case you're wondering, these scents do not work to mask your body odor because the deodorant is quite effective.
As for texture, all their deodorants come with a creamy, gritty feel on contact. Application is a tad troublesome though. As you've already noticed, these deodorants are housed in jars. This can only mean the creamy deodorant must be scooped out. That's why the jars come with a spatula.
Application a tad primitive
But that's not it. Scooping is one thing but what irked me a little initially was the application of the deodorant using my fingers. While application is relatively easy since the cream melts on contact with warm skin, I thought the whole finger-applying-deodorant concept is quite primitive and it took me a couple of days to get used to it. It wasn't all that unpleasant because I'm afterall applying to my own armpits but yes, I certainly had to make an entire mindshift.
Notwithstanding that, I have to admit that Schmidt's Natural Deodorant works. It is effective on a hot day. It is effective when my armpits are all sweaty. It is effective all day long. It is just effective. It doesn't stop my underarms from getting sweaty but it did keep them dry quite quickly. Best part? I didn't stink like some teenage boy nor did I have to deal with some embarrassing white stains on my clothes. I also like that it is non-sticky, unlike Real Purity Deodorant, which I was using prior to Schmidt's.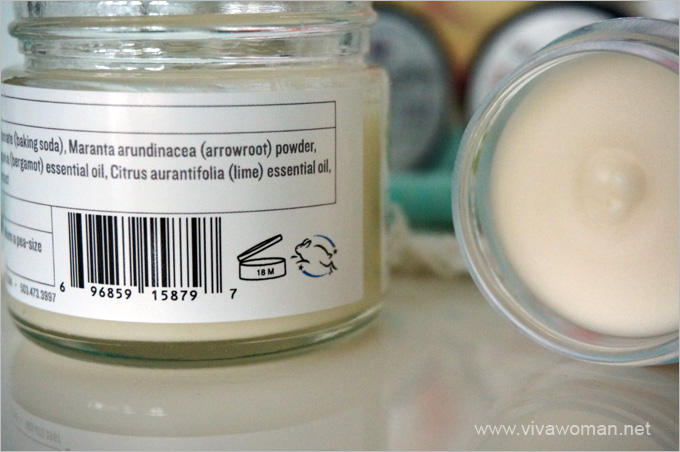 Schmidt's Natural Deodorant is by far, the best natural deodorant I've tried. Its ingredient list is clean and it works! I can't help but compare it with Soapwalla Kitchen Deodorant Cream and I'll pick Schmidt's any time. The reason? Soapwalla's formula is far more balmy and greasy than Schmidt's.
However, this product contains baking soda and some people do have issues using that ingredient (maybe with the combination of essential oils). If you do, then you need to reduce the amount used or mix it with a bit of ACV (read the FAQ on Schmidt's website). Personally, I've got no problems using baking soda on my skin on a long term basis.
Price and availability
Using a pea-sized amount every application, a jar of 2 oz will generally last about three to four months when used every day. Price is very affordable at US$9. The travel sizes are apparently, available only on Etsy unless you get the limited edition 5-Pack Gift Box at US$22. That one is quite a good deal because you basically get to sample all the scents before deciding which is best for you.
Schmidt's ship within and outside US. Shipping cost is also quite affordable, beginning from US$9.95 But the good news for those in Singapore is the deodorants are available here! Check them out at Living Naturally Co. For everyone else outside of Singapore, check ordering information at Schmidt's Deodorant.
If you like the idea of using natural deodorants, give Schmidt's Natural Deodorant a try. I read that one customer cried after finally finding a product that works and others are calling it–life-changing. For me? I'm just smiling because it works. I think my armpits are glad too that they are kept completely fresh and stink free all day long.
Products highlighted are media samples and this review is in line with my disclosure policy.
Schmidt's Natural Deodorant
Pros
Options of different scents
Long lasting
Aluminum-free
Irritation-free
Affordable
Comments