5 online stores for natural and organic beauty products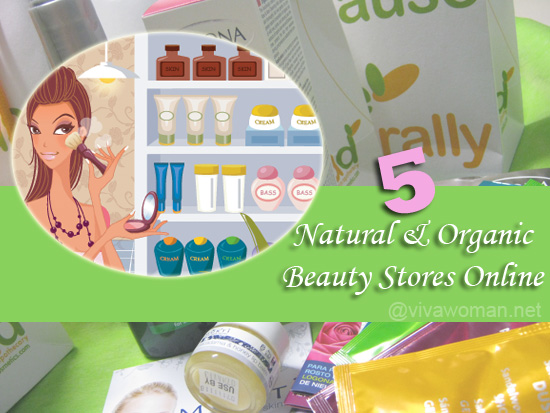 I was very happy to find out that a favorite online store that sells only natural and organic beauty products is now offering free international shipping. Oh yay! It's been awhile since I've shopped there. Upon checking, I realized that they've now introduced lots more brands and naturally thought of writing something about them. But on second thoughts, I decided to cover more than just that store and bring you instead, five online stores that I'll recommend for a variety of natural and organic beauty buys.
All these online stores carry handpicked beauty products ranging from skincare, bath products, makeup, haircare and babycare from different brands. All the products are free of parabens, sulfates, mineral oils and some other toxic chemical additives. Most of them are certified to be natural or organic and they are also formulated without animal testing and in many cases, suitable for vegans.
Of the five featured here, two of them are based in UK and the remaining three are based in Singapore. I know there are other stores around, like those based in US or Australia. However, I'm featuring these five only because I've personally shopped with them, or have had good collaborations with them in the past.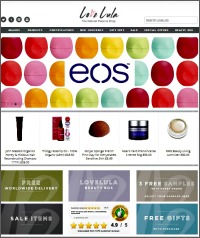 Lovelula | UK
Lovelula is the first shop I've purchased natural and organic beauty products online. It is probably one of the earliest online setup specializing in such products too. I'd shopped with them a couple of times because they carried a variety of brands with reasonable pricing and the shipping wasn't too expensive. However, I jumped ship when their competitor offered free international shipping. So I'm so glad to know that the store is now offering free shipping locally and internationally.
In addition, I also noticed that they now include more brands—over 100 of them! If you visit the store, you'll notice that they not only categorized their products by brands and types, but also via certification. And oh, they have introduced a beauty box subscription too. Now this really excites me because it's a beauty box of natural and organic beauty products! I think I might just give the subscription a try soon!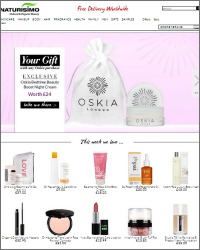 Naturisimo | UK
Naturisimo is also based in UK but it is more competitive in terms of its marketing. In fact, the store started offering free local and international shipping right from the beginning. That was why I switched to placing my orders from the store instead of continuing with LoveLula.
Based on a quick scan, it also looks like Naturisimo carry more brands than LoveLula. However, I haven't spotted that much of a difference in terms of pricing. I guess you can easily check the pricing at both sites and decide where you want to place your order. However, LoveLula's website is more user-friendly with the ability to choose pricing listing in the currency of your choice. That is definitely helpful when I have to do a price comparison very quickly!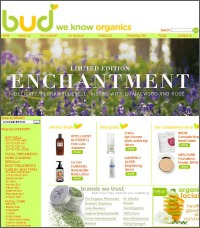 Bud Cosmetics | Singapore
Bud Cosmetics is the most established online and retail store for natural and organic beauty products in Singapore. They carry a good selection of brands from skincare, haircare to cosmetics. Although I've purchased items from the retail store, I have not tried ordering anything online from them before. However, because of their established reputation, I believe they are reliable.
Shipping is not free though unless your purchases are S$60 and above. For anything below that amount, a standard rate of S$6 applies. The company also ships internationally but you'll need to check rates with them prior to confirming your order.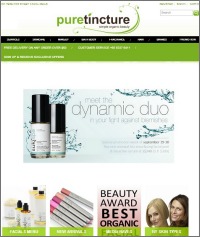 Pure Tincture | Singapore
Pure Tincture is based in Singapore and even though I've not ordered anything from them, I've worked with them a few times and also come across satisfied customers of the store. Hence, I feel comfortable to recommend the store.
In terms of its online orders, the store only offers free local shipping on orders over S$50. For orders less than that amount, there is a nominal delivery fee of S$6. International shipping is available and rates are either listed on the website or you'll need to write in to check with them. At the moment, the store carries about 15 brands. However, in addition to selling natural and organic beauty products online, Pure Tincture is also a face boutique with its salon at The Adephi and offers facial services using organic products.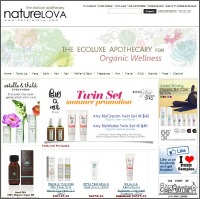 NatureLOVA | Singapore
NatureLOVA is another online store based in Singapore I've worked with but not ordered from. They also carry a limited range of natural and organic beauty products, lesser than Bud Cosmetics and Pure Tincture. However, the brands are different from the other two as well so there is no overlap.
The good news is that NatureLOVA is the only online store that offers free shipping in Singapore regardless of the amount of order—no minimum purchase is required. The store also offers international shipping but the charges are dependent on weight. I've had readers who told me they've ordered from the store without any issues so I believe they're good to check out.
UK or local
Personally, I like to shop at LoveLula or Naturisimo because they offer a wider range of products from over 100 different brands. Moreover, many of their prices are lower and if you factor in the free shipping, the deals are attractive. Shipping from UK is not too long as it usually takes about a week for products to reach. I've never had any issues getting my stuff from them. But of course, some of you prefer shopping locally because you dislike waiting. In that case, you can check out the other three stores I've recommended. Interestingly, the three of them do not offer the same brands and so in that sense, you do get quite a variety of selection when viewed in totality.
Have you bought from any of the stores I've recommended? If yes, what was your experience like?

Comments