5 reasons why I'll only buy green beauty cosmetics from specialty stores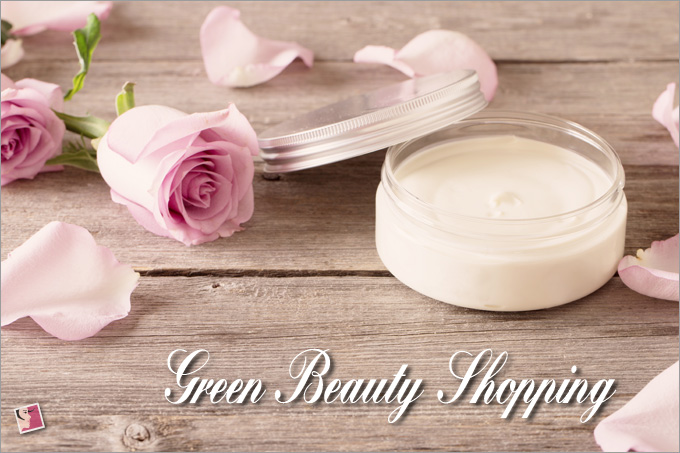 Green beauty products used to selectively available. But the landscape has changed. More and more retail outlets and online stores are offering natural and organic beauty brands.
In Singapore, you can find selected range at Sephora, Guardian, Unity and Watsons. Even Zalora and Luxola, which used to only offer conventional cosmetics, are now carrying limited organic beauty products. That's awesome and good news no?
Well, not according to my books.
True. Having more natural and organic products available across different stores means consumers have greater accessibility. For example, I can get John Masters Organics haircare products from a Sephora near me. That is certainly a lot more convenient than ordering online or heading to an organic retailer.
However, I still prefer to get my green beauty supplies from specialty stores that curate and sell only natural or organic products. Why is that so?
Product integrity
Most green beauty products have a limited shelf life. Although they usually state anything from 3 to 12 months upon opening, I can tell you most definitely that how they are stored prior to being opened will affect the integrity of the product.
Allow me to elaborate with a personal experience and observation.
Some of you may recall my gripe about a Estelle & Thild cleanser smelling rancid upon first usage. Well, I bought that cleanser from Zalora. If you know Zalora, it is an online fashion retailer that also sells cosmetics.
Last I checked, they carry a few natural and organic skin care range. But given my Estelle & Thild cleanser experience, I can't help but question how the products are being stored.
Product handling
I have also avoided purchasing green beauty products from stores when I see how they are being exposed to warm and bright lights in the store displays. The retailers do not seem to be aware of the fact that products in this category do not use chemical preservatives and are more susceptible to degradation than their conventional counterparts.
Seriously, I don't see how special efforts will be made to storing and handling the green beauty products differently if they are just a few of the brands sold amongst scores of conventional cosmetics. Most likely, they are treated no different from the rest of the products.
Perhaps some of them may have a different approach towards green beauty products but until I have proof that they do, I would rather purchase from a specialty store that specializes in natural and organic products.
Product selection
Compared to a store that sells mass market conventional brands, a specialty store focused on green beauty cosmetics tend to carry more brands. This means consumers like us have more choices.
I also find it easier to gain access to the entire range of a particular brand of green beauty cosmetics in a specialty stores over one that also sells mass market conventional brands. For example, I've only seen a limited range of products from John Masters Organics at Sephora whereas I can find a wider collection at Bud Cosmetics.
Fresh stocks
In most cases, the demand for green beauty cosmetics tend to be higher at a specialty store especially since they carry a wider selection of products in this category. This would naturally mean their stocks are fresher because of the higher turnover in sales.
Product pricing
While prices of the green beauty products may be standard across different stores, a specialty store might be in a better position to negotiate better promotion or bundle prices. I won't be surprised some of these retailers are distributors themselves.
Where I purchase green beauty products
My preference is to purchase green beauty cosmetics direct from the source as far as possible. Wouldn't it be better if I can purchase a brand from the manufacturer than from the distributor? But being based in Singapore means I don't get to have easy and affordable access to most of the green brands directly. (To all my readers based in US where most of the green beauty brands are based, YOU'RE TOO BLESSED!)
So stores like Bud Cosmetics, natureLOVA, Pure Tincture, and UK-based Naturisimo and LoveLula are my go-to shopping destinations for green beauty supplies as far as possible. You can check my post: 5 online stores for natural and organic beauty products for more information. Oh, add iHerb to that list too. I've actually been purchasing most of my green beauty supplies from them over the years. I'm pretty sure that online store is a favorite for many of you too. (*wink*)
I believe that because these stores have made green beauty their mission and their lifeline, they are better equipped to handle such products to ensure they are well preserved.
I also don't mind purchasing green beauty products from an organic store that sells food. I believe they are knowledgeable enough to handle the products with care. I suppose that might be one of the reasons why Whamisa, a Korean organic brand that used to be available in higher end department stores, are now only available through organic supermarkets Dure-Coop and Orga Whole Foods.
Or I would rather purchase directly from the authorized distributor than from retailers like Zalora or Luxola. Even with distributors, I'm leery if they do not just specialize in green beauty. I guess this is the reason why many of the green beauty makers are also careful about who they appoint as distributors. Those whom I've spoken to tell me they would only work with distributors with a real passion for green beauty or a track record in this niche.
But strangely, I am more inclined to buy from Sephora given their reputation in the beauty industry. I've purchased mostly hair care products from them out of convenience. I've also purchased a handful of Caudalie products off their shelves. Still, I'm selective about what I get from them.
Okay, your turn now. Tell me: do you share my thoughts about purchasing direct from specialty stores that are focused on only natural or organic products? Or it doesn't matter to you?



Comments