X'mas comes early with Mt Sapola Christmas Coffrets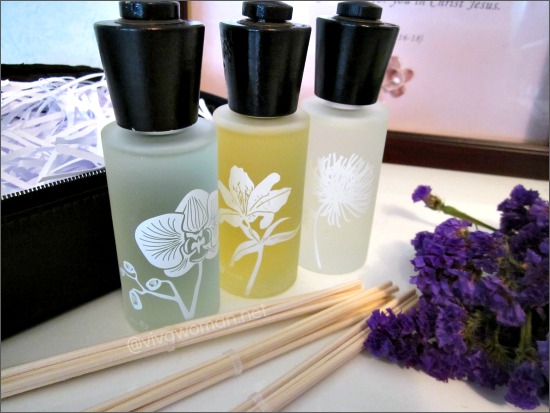 I never had a scent problem. Well, not in my home that is. But right now, some parts of my home smells kinda funky. Not the great kinda funky. It's the kind where poo meets pee, compliments of Gracie. Okay, she is trained to do her "business" in her pee tray but the problem is, these smell do linger longer than they should. Sometimes they stray a bit further than they should too. LOL. So this is why I'm in need of something like the Mt Sapola Home Scent Lovers which is available in three different scents: Bergamot Geranium (60ml) which uplifts mood and relaxes the mind, Eucalyptus Rosemary (60ml) which stimulates the brain and boosts confidence, and Lemongrass (60ml) which revives a lethargic mind.
I was gifted the set which retails at S$97.90 and it is part of the Mt. Sapola Christmas Coffrets by Barn & Potter, a specially crafted range of home and body sets featuring nine wondrous boxes of delights made by Barn & Potter.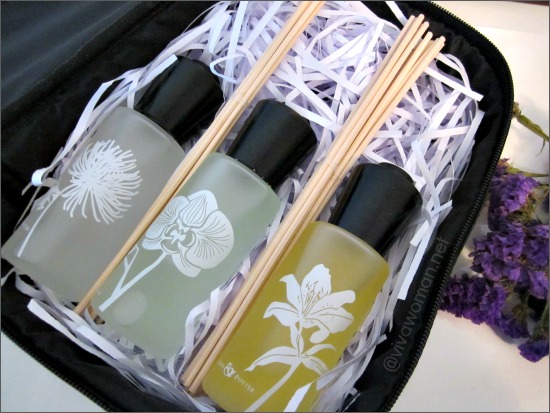 You may like to know that 10% of total sales proceeds from the Christmas Coffrets will go to Tembusu Seniors Activity Centre, a voluntary welfare organisation dedicated to caring for elders in need and managed by Sathya Sai Social Services. The amount will be used to implement an Elderly Excursion Program to boost the welfare and social needs of the elderly within the Eunos Crescent community.
Besides the Mt Sapola Home Scent Lovers, Mt. Sapola Christmas Collection includes: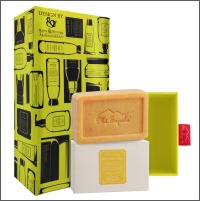 Duo Soap Set | S$18.90
Gift the iconic natural handmade duo soap set to your loved ones this Christmas. The Duo Soap Set consists of the Lemongrass Soap (120g), a great deodorant that uplifts the spirit with the unique and pleasant smell of lemongrass leaves, and the White Jasmine Soap (120g), a natural scrub for skin that is rich in Vitamin E and minerals from rice extracts.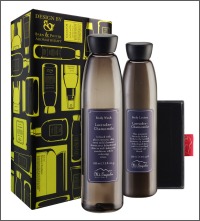 Lavender Body Set | S$49.90
A refreshing note to a tired mind, lavender is renowned for lowering anxiety and stress, and coaxing the body into a state of relaxation. Containing a Lavender Chamomile Body Wash (220ml) and Body Lotion (220ml) with key ingredients such as lavender, chamomile, patchouli and pennyworth and tumeric, lala-land is never far away.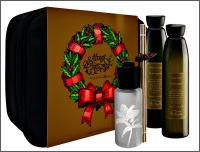 Lemongrass Bundle with Love | S$79.90
The refreshing Lemongrass Bundle with Love includes the Lemongrass home scent (60ml), body wash (220ml) and body lotion (220ml). Lemongrass is great for reviving and energizing the mind when feeling lethargic, and helps to relieve fatigue. It can also help to calm and balance the nervous system and improve concentration. A perfect gift for your 'stressed-out' boss or colleague!
The Mt. Sapola Christmas Coffrets Collection will be available in stores from 1 November 2013 to 31 December 2013. You can find Mt. Sapola Stores at:
Centrepoint, #01-13, Tel: 6733 0125
Great World City, #02-18A, Tel: 6737 1989
Jurong East Mall (JEM), #01-153, Tel: 6734 7968
Marina Bay Sands, #B2-K9, Tel: 6688 7350
Orchard Mandarin Gallery, #02-31, Tel: 6737 9278
Parkway Parade, #B1-102, Tel: 6440 6861
Raffles City Shopping Centre, #B1-30/30A (Opening in end-October 2013)
Tampines One, #01-13, Tel: 6260 1482
Tanglin Mall, #B1-12, Tel: 6836 8278
Vivocity, #01-K01, Tel: 6736 8307
Comments