Uninspiring Nubian Heritage Raw Shea Butter Hand Cream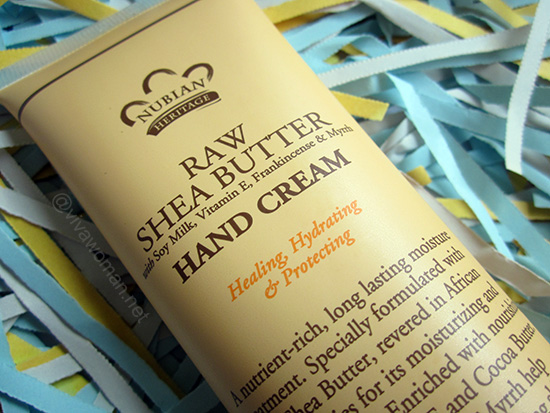 So I took a random chance with Nubian Heritage, giving their Raw Shea Butter Hand Cream with Soy Milk a trial after a not-so-fantastic encounter with their African Black Soap Body Wash. I needed a rich cream by my bedside that would comfort my hands before bedtime and this one looks thick enough for my need. I mean, Vitamin E? Frankincense? Myrrh? They all sound like nutrients my hands badly need to grab!
I did a brief intro on the brand the last round but I'll let the product speak for itself this time. Seems that Cleopatra is always a good reference point to use when it comes to touting benefits of specific ingredients huh? Unfortunately, we don't have a picture of her and can't tell for sure if the said ingredients truly worked miraculously for her.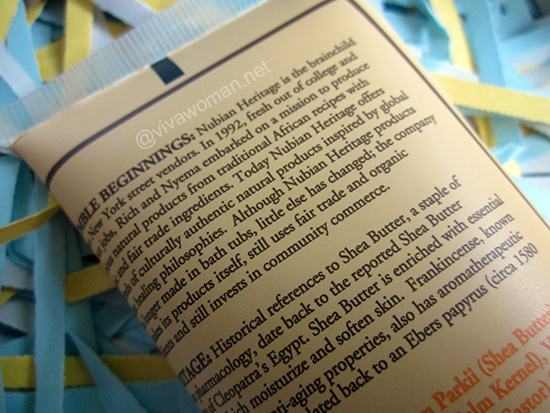 Ingredient list
Nubian Heritage Raw Shea Butter Hand Cream is fortified with multi-vitamins, soy milk and healing vegetable butters and oils to repair, moisturize, and strengthen hardworking hands. Here's the full ingredient list: Raw Butyrospermum Parkii (Shea Butter)*, Deionized Water, Stearyl Alcohol (Palm Kernel), Ceteareth 20 (Emulsifying Wax) Ricinus Communis (Castor) Seed Oil, Mangifera Indica (Mango) Seed Butter*, Theobroma Cacao (Cocoa) Seed Butter*, Vegetable Glycerin, Jojoba Oil*, Essential Oil Blend, Soy Milk, Tocopherol (Vitamin E), Extracts of Frankincense and Myrrh, Allantoin (Comfrey Root Extract), Lonicera Caprifolium (Honeysuckle) Flower (and) Lonicera Japonica (Japanese Honeysuckle) Flower Extract *Certified Organic Ingredient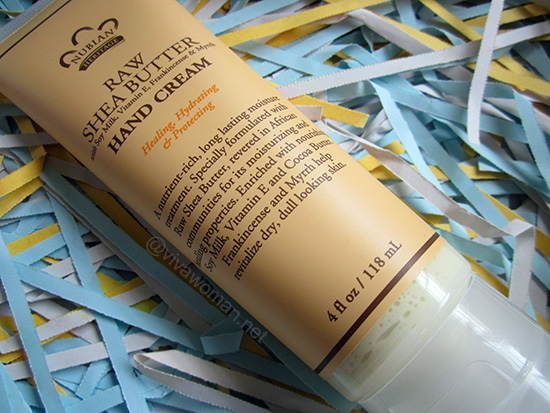 Too thick and waxy
I wonder if this hand cream is better used during winter months for it is so thick, I could actually feel a coat of wax when I wash my hands in the morning. So even though the product is full of goodies, it certainly feels like all the nutrients did nothing but just stayed on top of my skin. If I have to guess, I think there's just too much of that emulsifying wax in the formulation. In addition, I really hate how this hand cream smells. It's synthetic from a mile! And it certainly doesn't help that the packaging is nothing eye catching. In fact, I find it rather dull.
Good bye Nubian Heritage
So yes, I don't fancy this Nubian Heritage Raw Shea Butter Hand Cream and am not inspired to use it. To be fair, it does possess the qualities described—rich, long last and moisturizing but alas, it's just too raw for my comfort! Even though it is just US$7.37 from iHerb, I consider it a waste of money. Perhaps there's protective properties and maybe some healing too, but I think there are other hand creams that is worthy of your money. Please take your money somewhere else (check out my review of Weleda Pomegranate Regenerating Hand Cream) and it's truly bye bye Nubian Heritage. This brand is just not my cup of tea.



Comments