Playing with my new toy is my new year resolution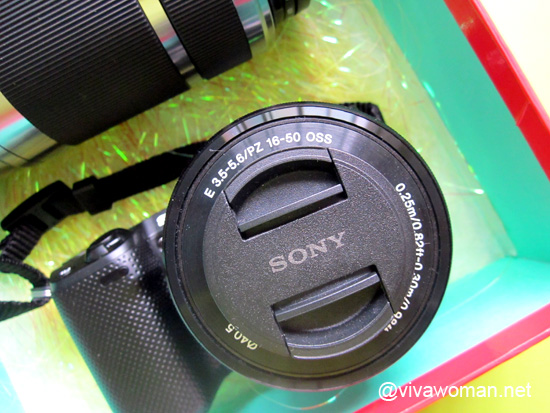 Happy New Year everyone! Hope you're all having a blast so far! Somehow, it's been quite hard to kickstart my blogging mojo and that's why this late entry into the year. First, I wasn't keen to discuss the usual R&R—reflections and resolutions—and second, I thought it's kinda inappropriate to launch straight into the usual topics without some sort of accountability for the new year. HA! So instead of doing either, let me show off my best Christmas present—the Sony Nex-5TY ultra-compact digital camera with interchangeable lenses. This is my new toy that is going to help me fulfil my new year blogging resolution. (Okay, sounds like I contradicted myself but I promise you it's just one resolution #k8SjZc9Dxk#k8SjZc9Dxk .)
I'm quite embarrassed to say that as a blogger who has been blogging for nine years since 2005, I have always been using one of those really cheap point-and-shoot cameras. I just didn't find a real need to upgrade, plus I hated all those inelegant DSLR cameras. Sorry if you're a DSLR lover but pray tell me how do I fit one of those bulky thing in a dainty bag?
But strangely, some of you have asked me what sort of camera I used and a few people I've come into contact with were very surprised when they realized it's just a point-and-shoot idiot-proof camera. Well, to make up for the lack of technology, I'd relied on prettifying my pictures using presentable backgrounds and graphics to improve my visuals and that has worked so far. In addition, I've come across pictures shot using DSLR but looking point-and-shoot ordinary and naturally thought I might be a complete noob with such high-end equipment.
Anyway, I'm very pleased with this new toy. While not exactly compact, it's pretty stylish and pocketable enough. For now, I'm still figuring out how best to use it to optimize my shots and hopefully, I'll be able to produce better visuals this new year. So, that is my blogging resolution for this year. HEE.
And please feel free to share with me your new year resolution(s) so that I don't feel like I'm having a monologue! Of course you're welcome to talk about cameras too.
Comments