Playing it clean at Polished Hand & Foot Spa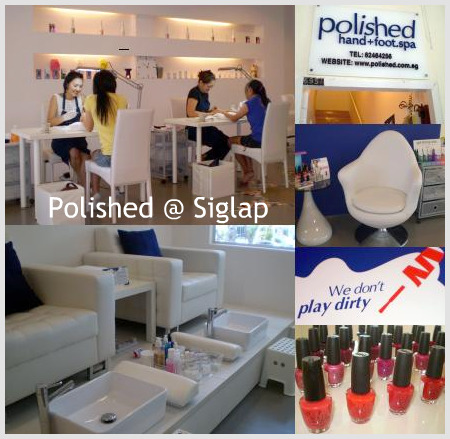 I love pedicures at nail salons and used to have them regularly at a time when I was working in town. However, I stopped going that much when I read about how women started getting fungal infections on their feet and legs because of the bacteria that lurk in foot baths. If I do go these days, I'll choose those that use a disposable plastic wrap over the basins just to be sure. So when I learnt that Polished Hand & Foot Spa at Siglap is offering a revolutionary new concept by bringing standards of hygiene in nail care not seen this side of the globe, I was curious to check them out.
I was thinking plastic wraps initially too but no, there was none of that and the level of hygiene is not just lip service like taking out the nail instruments five minutes after sanitizing them. Polished offers truly serious sanitization practice which I've not experienced before here or even at a mega spa I visited in California some years back.
Medical grade hygiene practice
Their sterilization practice is actually medical grade; using an autoclave to sterilize their nail clippers which are in turned individually sealed in a plastic pouch. An autoclave by the way, is a pressurized device designed to heat solutions above their boiling point at normal atmospheric pressure to achieve sterilization. It is also what doctors and dentists use to sterilize their tools, and just about the only way known to kill hepatitis strains B, C and D. Impressive? I think so!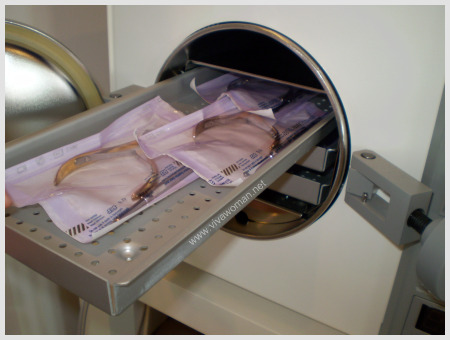 Special system of disposable nail files, buffers and foot file
In addition to autoclaving, Polished also uses a special system of one time use stick-on nail files, buffers and replaceable foot file screens to ensure the utmost hygiene level for all manicure and pedicures. In addition, they sanitize and disinfect all hand and foot bowls with silver nano spray between clients, ensuring annihilation of 99% of all bacteria on contact. Even my feet was not spared and were wiped with the spray before the pedicure started.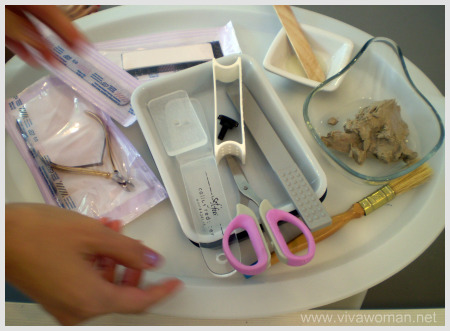 Customized organic treatments
Although Polished Hand & Foot Spa looks rather clinical, their treatments are very pampering and indulgent. I tried their Got Milk? feet treatment and it was fantastic! It included a honey almond scrub, a hydrating and firming mask containing geranium china, rosemary and green tea extract complete with an organic honey almond created concentrated with skin softening fruit oils and butters. The smell was delicious and my leg felt so soft afterwards!
Spacious and laid back environment
And it is really nice that Polished is housed in an 1,100 sq m area, which means, lots of space to wander around. They have a full glass panel which you can look out to check the busy traffic along Siglap, something different from the nail palours in town or those located at the neighbourhoods. While the view isn't spectacular or exhilarating, but I found it rather relaxing and laid back.
Competitive pricing
Anyway, at the end of the session, I was quite sold on going back to Polished more frequently and was even thinking of treating my husband to one of their treatments "Always On The Run". We hang out a bit at Siglap area and I think he wouldn't mind trying out the treatment given that it's not a nail spa located in town. The best part I have to rave is that the prices at Polished Hand & Nail Spa is very competitive! As an example, their classic manicure is S$28 and their pedicure is S$38 plus they currently have 50% off this Always on the Run Pedicure and a free Nail Mask at S$35 only. Definitely good if you consider their high level of hygiene practice!
No hard sell tactics
I also liked the fact that the folks at Polished did not try to market any packages to me although it might have to do with knowing that I'm going to review their service. However, from their menu and from the way they serviced other customers, I got the feel that they're not the pushy sort. (update on 7 Jul 09: reader feedback otherwise.)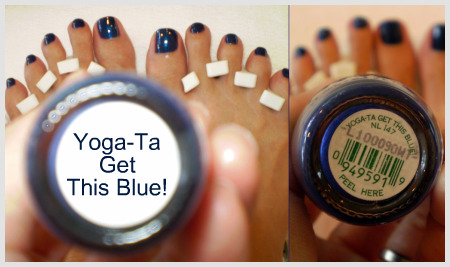 Play it clean and nice
Anyway, this is the end result of my session. It's Yoga-Ta Get This Blue from OPI. A blue nail polish! Nice? You can view some of the pictures I took of Polished in the slide show. If you're looking for some serious hygiene standards when it comes to nail care, this is the place to check out. Or if you're in the East Coast stretch and looking for a place to pamper your feet or hands, this is also the place I would recommend.
Location and details
Polished Hand & Foot Spa is located at 695A East Coast Road and it is just walking distance from Siglap Shopping Centre. You can also check up their details at www.polished.com.sg.
Comments