Unfrumping the boho-chic Free People Rad for Plaid Dress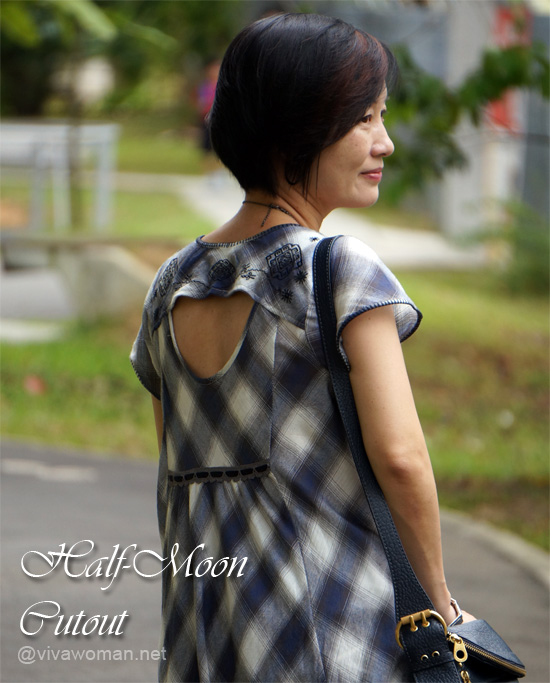 My husband can never get his head around some of my fashion choices. He thinks they're too odd. Well, I can never get my head around some of his boring preferences either. The thing is, he doesn't get bohemian. He doesn't see the charm and chic in looking uniquely eccentric that's totally de jour. I, on the other hand, love to dress like I don't give a hoot about fashion on certain days and this is why clothes of an unrestricted, flowing style with interesting details and print particularly appeal to me. Like this Rad For Plaid Dress from Free People.
I so love it at first sight. But I also know that I can look fat, pregnant, sloppy or worse, all three. Plus I was leery that high-low skirts and dresses may not look good on me. Still, I decided to throw caution to the wind and ordered the dress anyway.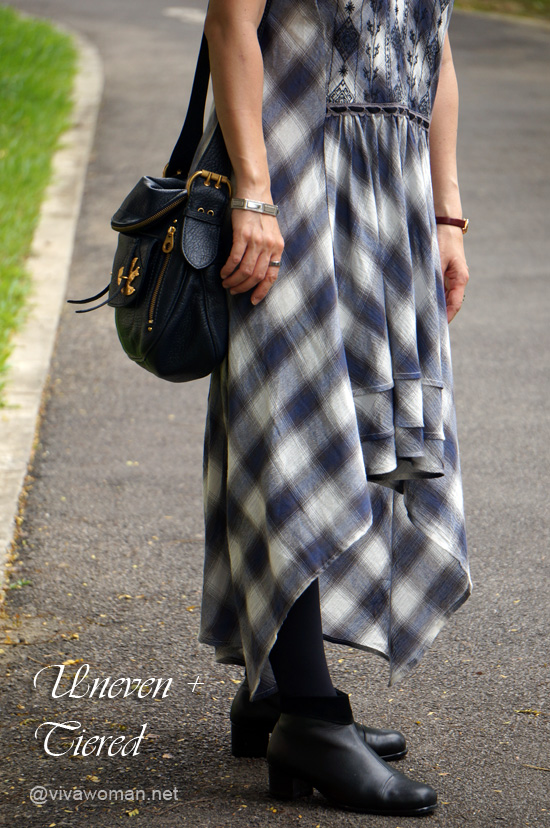 This pure cotton tartan dress is unflatteringly roomy. I wouldn't be surprised if some of you even think it looks like some frumpy sleepwear, if not for the high-low hem and flowing stepped hem in front. That asymmetrical hem line alone turned the girly plaid dress around and gave it a more undated look.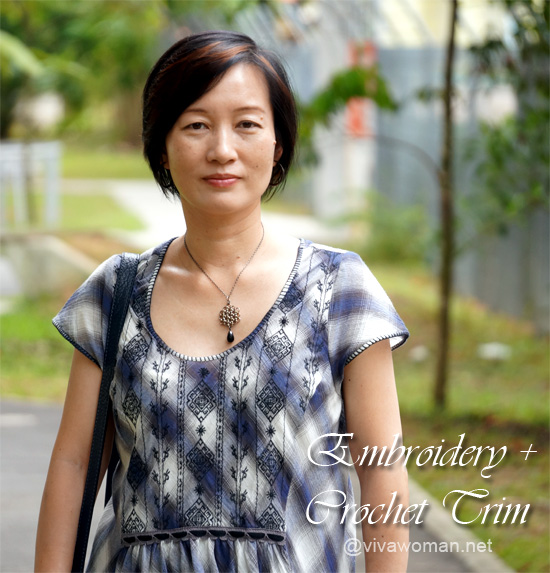 However, it was the embroidery and crochet trim that caught my eye. I love such details but I admit it can also be another frumpy trigger on its own. Then there is the unexpected half-moon cutout at the back that most certainly freshened the overall look, drawing attention away from any trace of frumpiness. Definitely breaks the girly feel somewhat without coming across as too suggestive.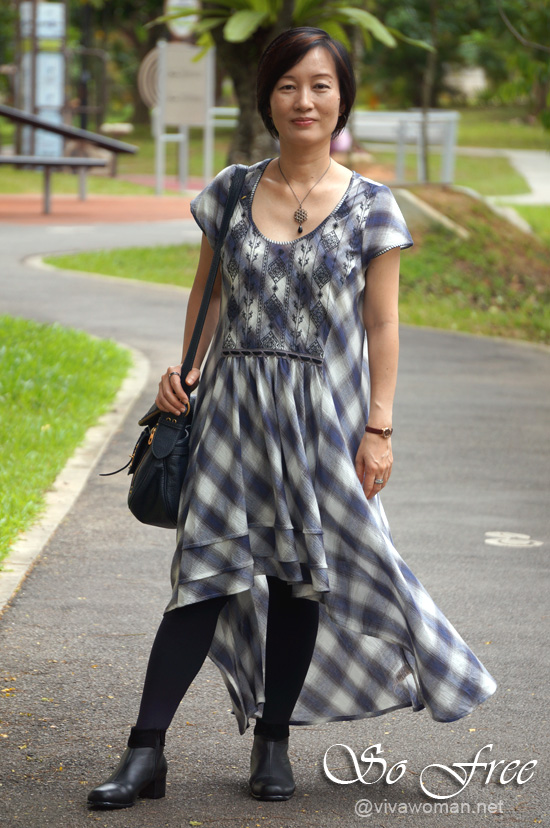 I guess not many people will like this design. It doesn't bother me one bit because that means not many people will wear the same dress as me. I definitely feel comfortable in it without feeling frumpy. And at least it doesn't accentuate my figure and draw unnecessary attention to my bulges and fats—that would have been frumpy looking, dress or no dress, plaid or no plaid.
Outfit details
Free People Rad for Plaid Dress from Shopbop.
Marc By Marc Jacobs Petal To The Metal Natasha Bag from Shopbop.
Boots from Pedal Works.
© www.vivawoman.net copyright notice ☺
______________________________________________________________
Comments