Korean Actress Kim Nam Joo cleans pores with green tea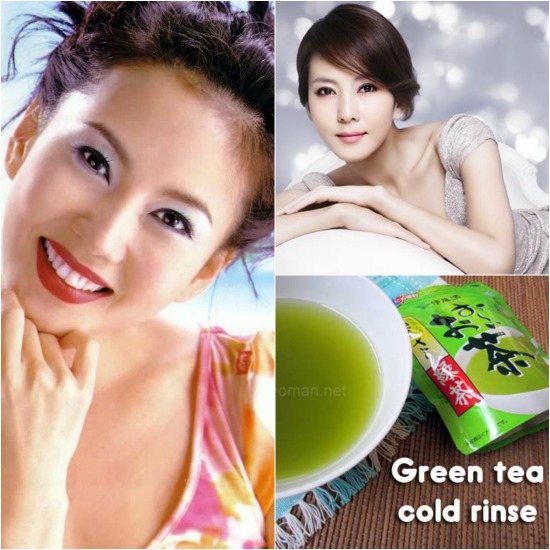 My face seems to like a variety of beverages. Currently it's Pu'er tea but for a period of time, I was using a DIY green tea rinse for my face. Just that after awhile, I couldn't keep up with the daily usage of green tea powder and I stop drinking the tea too. But it's a great facial rinse and is still one of my favorite today. Apparently, it's also a favorite for Korean actress Kim Nam Joo who is fond of using green tea to wash her face and to keep her pores looking clean and clear.
About Kim Nam Joo
If you don't already know, Kim Nam Joo is an established South Korean actress who rose to stardom in the 1990s in television series. After 2001, Kim went into semi-retirement, only appearing in commercials, particularly after she got married to actor Kim Seung-woo in 2005 and they started a family. Then in 2009, she made a successful television comeback in Queen of Housewives, a comedy drama that depicts the life of housewives who devote their entire lives to their husbands' success.(source: wiki).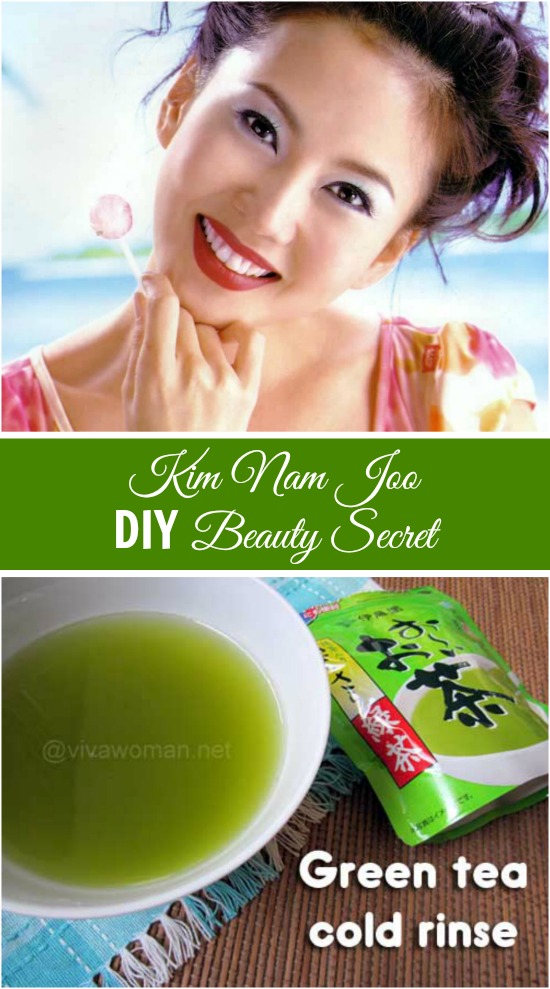 Benefits of green tea
Green tea has rich sources of antioxidant benefits and when applied topically, provides notable benefits for the skin such as anti-aging as well as skin cell rejuvenation. A study performed in 2003 by Dr. Stephen Hsu of the Medical College of Georgia Department of Oral Biology showed that green tea was able to rejuvenate old skin cells that were at the end of their life cycle. Green tea is also widely known to provide some form of sun damage protection by blocking UV rays and this is why it is used in some sunscreen formulations.
How to use green tea rinse
This rinse is too easy to make. What you need is to make green tea and chill it by keeping it in the fridge. Before using the green tea, wash your face clean with warm water. After that, use the cold green tea to rinse your face again. You can make the green tea with the green tea bags but if you're using powdered green tea, then the directions is to put 2 cups of water for every 1 teaspoon of green tea powder.
Green tea powder or tea bag
Whether you know Kim Nam Joo or not, I highly recommend you try a green tea face rinse at some point. It's a great DIY for your skin and it's quite hassle-free. And get the green tea powder if you can afford it because I find that better than using the tea bags.
Comments