DIY Beauty: 5 ways to use green tea on your face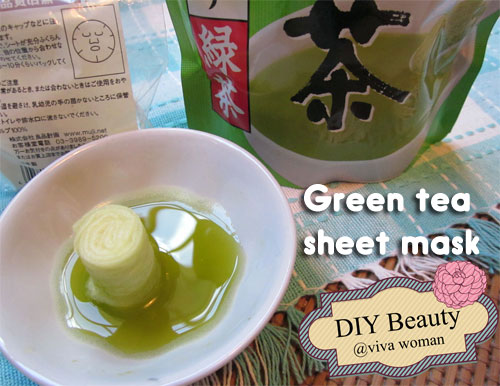 Going by the comments and the activity on Viva Woman Facebook page on my post about 5 ways to drink your green tea last week, I'm probably not too far off saying that green tea is a favorite with many of you. That's no surprise considering that green tea is such a wonderful and versatile ingredient. I've shared various DIY beauty recipes using green tea in the past and today, I'll share them all once again, along with one new one.
Benefits of using green tea topically
Green tea by the way, has rich sources of antioxidant benefits and when applied topically, provides notable benefits for the skin such as anti-aging as well as skin cell rejuvenation. A study performed in 2003 by Dr. Stephen Hsu of the Medical College of Georgia Department of Oral Biology showed that green tea was able to rejuvenate old skin cells that were at the end of their life cycle. Green tea is also widely known to provide some form of sun damage protection by blocking UV rays and this is why it is used in some sunscreen formulations. So liking the benefits you've read about green tea? Then give these 5 DIY recipes a try!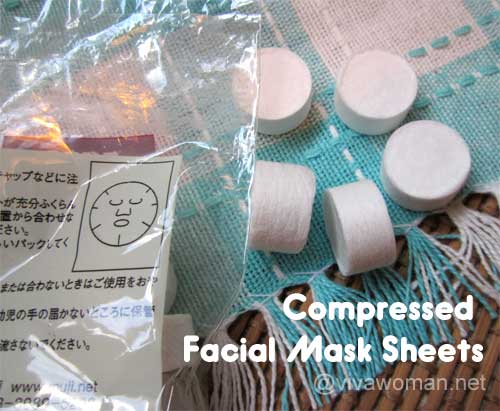 1. Green tea sheet mask
If you like using sheet masks, this one is right up your alley! Here, I've got some compressed sheet masks from Muji and all I need is to soak one in a green tea mix. The green tea mix is really just green tea powder dissolved in distilled/mineral water. And all I did was to lay the soaked green tea sheet mask on my cleansed face for around 10 minutes. After that, pat in all the green tea left on my skin and then moisturize as per normal. Be prepared to smell like green tea for awhile!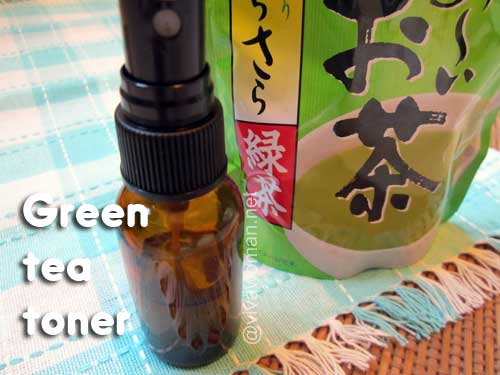 2. Green tea facial toner & spritz
You can make a green tea facial toner and spritz by again, mixing some green tea powder with distilled water. It's best to make this fresh on a daily basis but if you add one or two drops of essential oil with antimicrobial properties, you can keep it for a few days by storing it in the fridge. Because green tea provides some amount of sun protection, this is great to be used in the day under your sunscreen.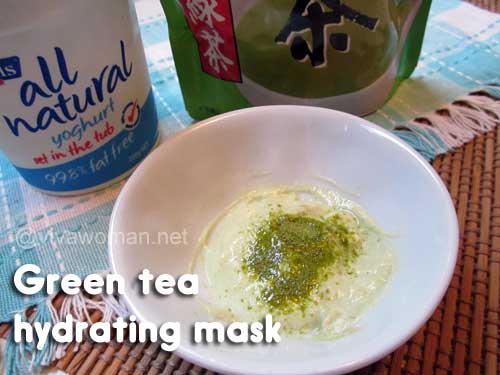 3. Green tea hydrating mask
Here's one I mentioned last week that you can actually eat. So you can make a bit more and use it for your face! Yogurt is great for soothing, softening and hydrating the skin. You can add manuka honey to this mask too or add some oat flour to the mixture to clean out your pores.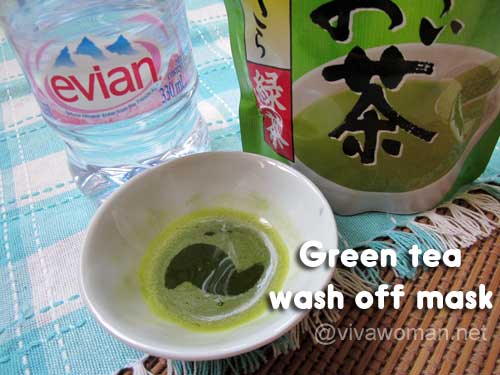 4. Green tea wash off mask
If you don't want to add anything or use a sheet mask, this one is the easiest! Just one teaspoon of the green tea powder and half a teaspoon of water is all you need for this facial mask. Make a smooth watery paste and you can use this as a mask over your cleansed face for about 10 mins. After that, rinse your face with warm water and moisturize as per normal.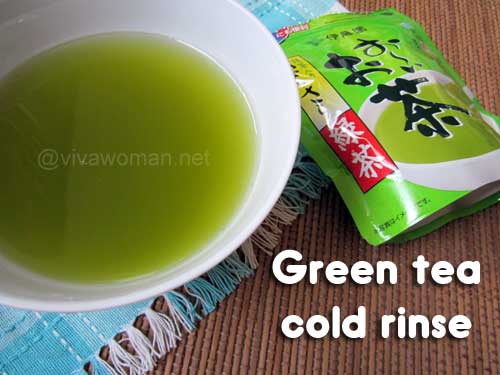 5. Green tea rinse
Finally, I blogged about this recipe being used by Korean actress Kim Nam Joo to keep her pores clean and her skin looking clear and blemish free. What you need is to make green tea and chill it by keeping it in the fridge. Before using the green tea, wash your face clean and steam or drape a hot face towel over your face to open up the pores. Finally, use the cold green tea to rinse your face again. You can make the green tea with the green tea bags but if you're using powdered green tea, then the directions is to put 2 cups of water for every 1 teaspoon of green tea powder.
Amount of green tea to use
In terms of the quantity of green tea powder to use, you really have to figure it along the way. For most of these recipes, I used about one teaspoon but some, I use more. And if there is water in the recipe, you should be adding the water slowly to get the desired consistency. Obviously, a mask should be of a thicker consistency than a toner. The bottom line is to experiment and have fun doing so! (#k8SjZc9Dxko#k8SjZc9Dxk)
Comments