Share: are you more of a dog person or a cat lover?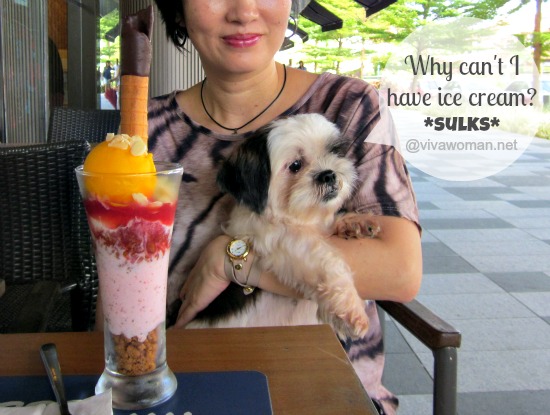 I read somewhere that people will gravitate towards dogs that look like themselves. So I'm wondering how much does Gracie resemble me. So far, I haven't heard of anyone telling me that she looks like me; all I hear is, "oh my, she's SO CUTE!" but I don't hear the same compliment heaped on the owner though. But thank goodness! As it is, the sudden overload of cuteness is a bit overwhelming. But nah, I'm not grumbling really cos I love my little furkid! There are days I miss her so much when I head to work and my son is complaining that I love her more than him. LOL.
She has been staying indoors most of the time because of the haze and also because she had her sterilization (part of the adoption requirement). But with the haze outta the way, we were able to bring her out.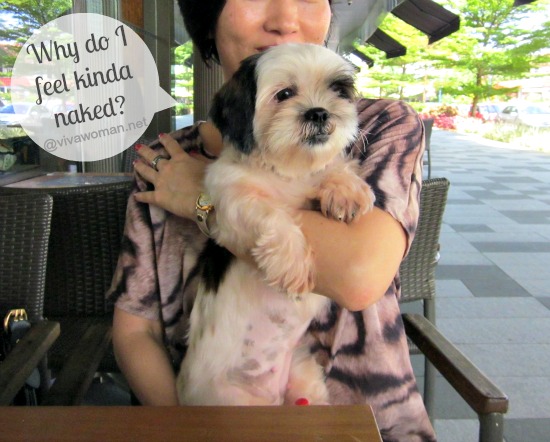 She's quite a charmer wherever she goes. Loves car rides, no fear of people at all and takes to children immediately. Totally unlike our old dog who freaking hated going outdoors BIG TIME! In fact, it was pure torture for her and she would be shivering all over throughout the journey!
Gracie is our little cool and collected missy, completely comfortable in her own skin. No teeth baring and no tongue hanging. Oh okay, she does eye our food but so far, she hasn't tried to paw for them.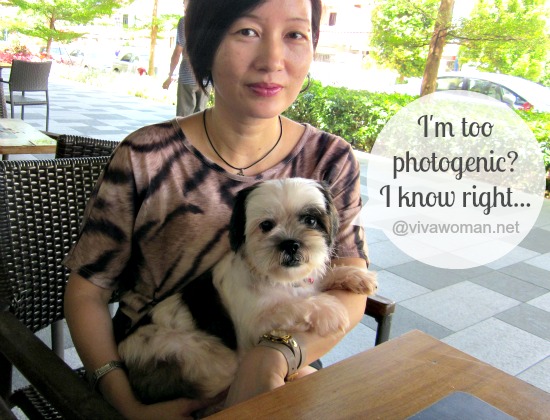 With the frequency of posts on Gracie now, I'm thinking I should start a new doggie category like "Arf-Arf Beauty" or "Arf-Arf Fashion". I mean, she's in a category of her own! HA! Maybe I should even change my blog header too. What do ya think huh?
Oh, I forgot. This post is really to ask you the perennial question! Are you a dog or cat person? Or neither? As for me, I think the answer is obvious.
Comments