Go pro with the Real Technique Expert Face Brush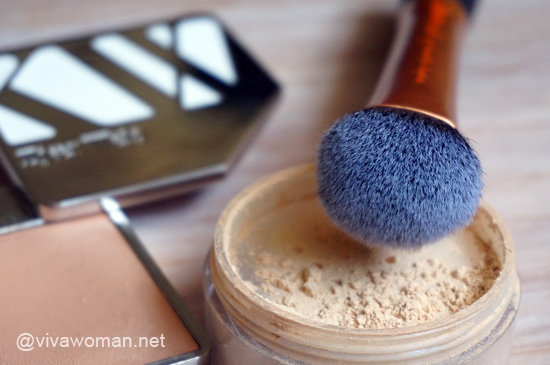 While I like buying makeup brushes more than I like buying makeup, I only use two makeup brushes daily–one for my face, and another for my eyebrows. That's it. And I don't even apply foundation on my face with a foundation brush anymore. Instead, I use a blush brush. Maybe some of you find the idea strange but I prefer a smaller brush because it helps me apply my foundation more evenly. That was why I thought the Real Technique Expert Face Brush might work for me and got it on a whim. Good thing it was an affordable whim too.
You may like to know that the Expert Face Brush has garnered an almost 5-star rating from over 900 users on iHerb. And it is just one of the many brushes from Real Technique, designed with pro makeup artist Sam + Nic Chapman, to meet every makeup need—from powders, creams, and liquids to mineral makeup, highlighter, and shimmer. What's a nicety about the brushes is that they come with extended aluminum ferrules in different colors and most have a self-standing base for countertop display.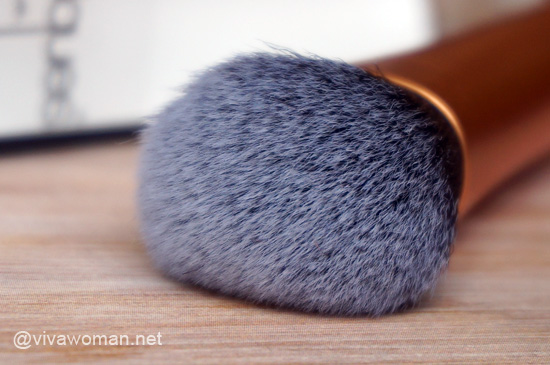 Ultra plush and smooth
The Real Technique Expert Face Brush is said to be the best brush of the line made for application and blending of cream or liquid foundation. According to the description, this brush allows foundation to look pixel-perfect because the head of the brush is hand-cut to the perfect shape, allowing for precise application from dense coverage to a soft, delicate finish. Well, that much is true and I do think this is a great brush.
The dense bristles of the Expert Face Brush are made with synthetic taklon, causing it to be ultra plush and smooth. I'm quite sure no one is going to complain how soft those bristles feel on their face. And more than just being soft and smooth, the fibers of synthetic taklon can actually help create a flawless, high-definition finish in any type of light.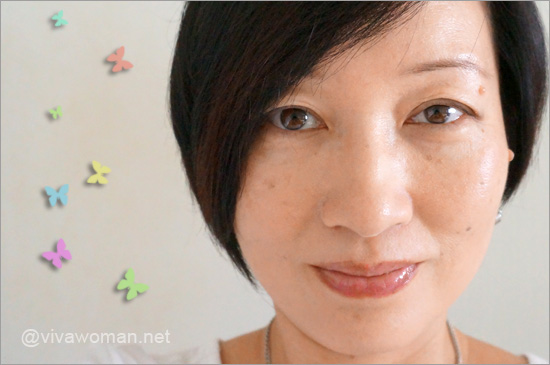 Blends exceptionally well
You probably can't tell from the picture above but I had deliberately applied my cream and mineral foundation very liberally. But what I'd found is that the brush blended my foundation really well and my makeup did not look at all cakey. In fact, I find this brush gives me that dewy look that other brushes cannot achieve.
But while I think this brush is great, I do have my quibble about it and it's precisely in how well this brush blends with its dense bristles. It does such a fine blending job that I think it's blending away my sunscreen. You see, I use a zinc oxide based mineral sunscreen that sits on top of my skin so I have to be careful that I do not accidentally rub off the sunscreen. So how do I get around the problem? Well, instead of brushing, I dab on my cream foundation with the brush first. Then, I use the brush to blend only when I use my mineral foundation.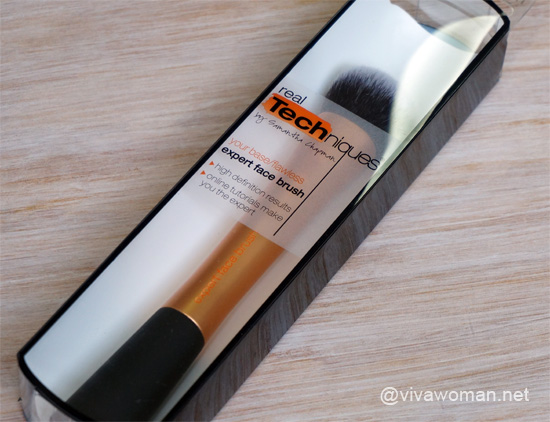 Price and availability
But that quibble aside, I highly recommend you to try the Real Techniqe Expert Face Brush. At just US$9 from iHerb, you're going to get pro results! And even if for some reason the brush does not work out, it won't be too painful on your pocket.
Get US$10 off your first-time purchase
If you're shopping at iHerb for the very first time, you can enjoy US$10 off if your purchases are $40 and above (US$5 if below $40). Use my promo code OVO966 (affiliate). Shipping is speedy: you have a choice of using DHL, which takes three days to arrive from US to Singapore. I pay US$4 for the shipping via Singpost and it always takes about five days with no issues. Anyway, you're given a tracking number if you ever need to locate your parcel.

Comments