Why I slept through the Pai organic facial at Pure Tincture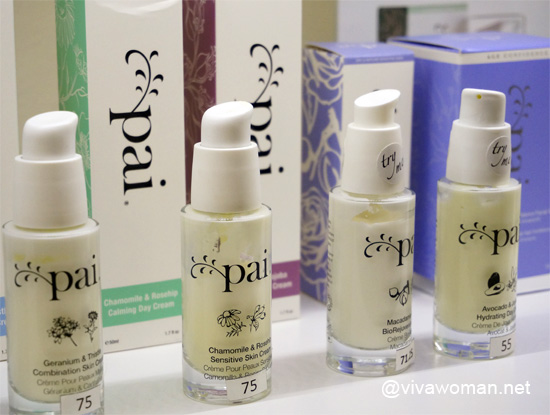 It seems like facial has become a once-a-year pilgrimage for me and I can't exert an ounce of energy to go for more than one. Even if I end up going to one, I have to garner lots of motivation just to head to the salon. Like the latest one that I went to at Pure Tincture Boutique—I think the conversation took place for more than a year before I finally set foot at the salon about three weeks ago. And the reason I finally said yes was because I learned that the products used in the organic facial are from Pai Skincare.
Although I've only used the Pai Fragonia & Sea Buckthorn Instant Hand Therapy Cream and Pai Bergamot Orange Organic Lip Balm, I wanted to try their facial because I've heard so many good things about the brand. For those who have never come across the range, you may like to know that Pai Skincare hails from London in UK and their products are formulated with sensitive and allergy-prone skin in mind. Certified by the Soil Association, the organic content of Pai Skincare is a minimum of 70% within each product. So the Pai Organic Facial is ideal for those suffering from hyper-sensitivity, eczema, psoriasis, congested skin or acne.
While my skin isn't hyper-sensitive or suffers any problems, I like the idea of a facial using products with a host of natural anti-inflammatories and skin-healing ingredients that work to calm, strengthen and restore my skin to its natural balance. I wasn't expecting anything fancy but just a facial that can soothe, rejuvenate and possibly return some lost lustre to my skin.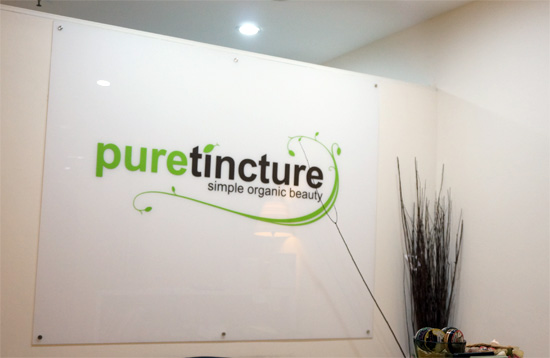 Restore and regenerate facial
The facial that I was invited to try was the 75-minute PAI Skin Confidence Restore & Rejuvenate Facial worth S$160. Packed full of the Essential Fatty Acids—Omegas 3, 6, 7 & 9 required for cell regeneration, this facial promises to revitalize lacklustre skin to reveal a smooth and luminous complexion with a plethora of comforting, refreshing, nourishing products from Pai Skincare with a host of beneficial ingredients.
For example, there is Echium, a wonder ingredient that intensively conditions the skin and improves the appearance of fine lines. Then you have Perilla oil that delivers high concentrations of Alpha Linolenic Acid which enhances skin elasticity. Apparently, this oil is also effective at eliminating facial redness. Included in the regime is a product with Creamy Cupuacu butter that promotes deep and long lasting condition and hydration. Also, Calming Lotus water is used throughout the facial to soothe sensitive skin.
The main treat in this facial is the stimulating massage techniques using acupressure to revive the skin from within. Specially created by Pai Skincare ideal for treating sensitive, stressed and problem complexion, the massage aims to promote deep relaxation, stimulates circulation, removes toxin and restores balance to the skin. By restoring balance the skin acupressure promises to deliver a clear, even and radiant skin tone.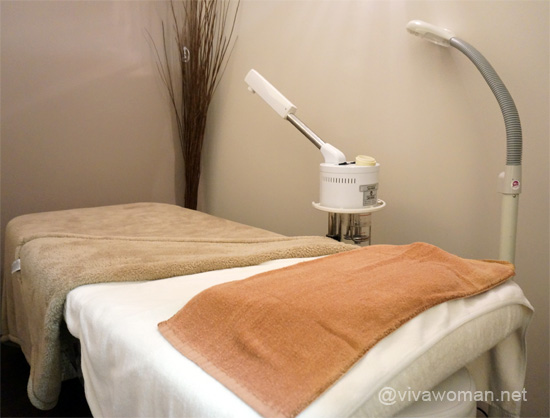 Anti-aging acupressure massage
Apparently, acupressure also eradicates the hot and tight energy of sensitive and reactive skin, and improves general skin health by stimulating the immune system. It dispels the intensive energy of stress and stimulates the release of endorphins-m easing existing and flares and preventing them from recurring in the near future. This massage technique also combat aging through lifting the cheekbones and jawline, as well as decreasing puffiness underneath the eyes.
To be honest, I can't tell you much about the facial process because what happened was I'd fallen asleep. I think the acupressure massage was too soothing and relaxing and I just conked out. By the time I woke up, the facial was over and done. I only remember the initial bits like the cleansing and how the exfoliation was done so gently that I hadn't even realized my skin was being exfoliated upon until I was told. I also had an extraction performed on my nose after a short steaming session.
I understand from Helen, the owner of Pure Tincture, that steaming and extractions are optional. For those with extremely sensitive skin, these steps are skipped. But for the rest of us, you can go through the procedures or opt out.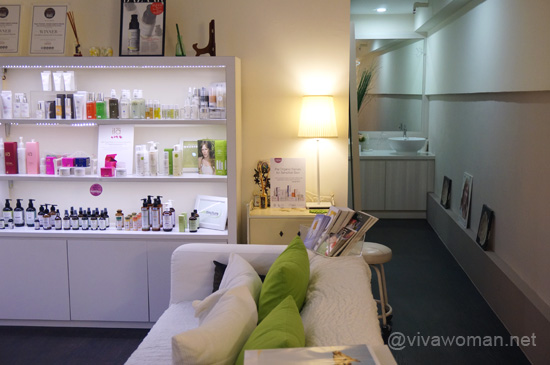 Healthier and clearer skin after facial
I definitely enjoyed the facial. I mean, what's there not to? A good excuse to lie down on a cosy bed, listen to soothing music and have someone skilfully massage my face is surely a great way to unwind.
I can't say that my skin improved tremendously just after one session but it certainly looked healthier with a glow and some radiance. In fact, I thought my overall skin tone became slightly lighter because I noticed a pigmented spot looking unusually dark. I had a fright, thinking that my pigmentation had worsened but it soon returned to its normal state after a few days and so I believed the facial helped clarify my skin tone those few days. How I wished it had cleared away my pigmented spots!
If you have sensitive skin and need a facial, I'll recommend you to try out the services at Pure Tincture Boutique. Helen is a skilled aesthician and I believe her staff are too. I explicitly asked her if her salon engages in any form of hardselling and the answer was no. I like to believe that she meant what she said.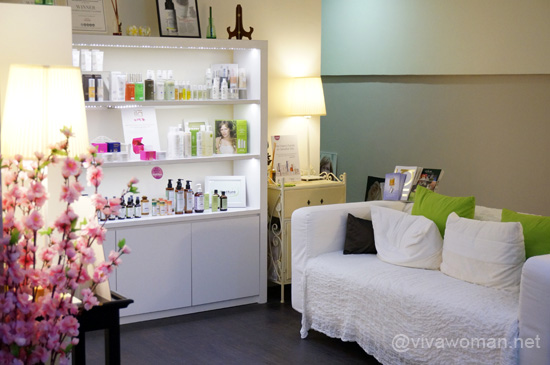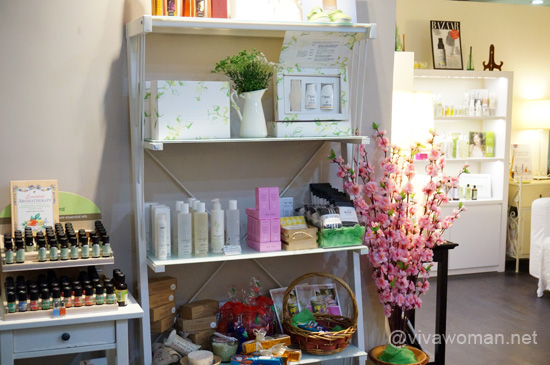 Location and other available facials
Pure Tincture Boutique is located at The Adephi, 1 Coleman Street, #B1-10, which is just a few minutes walk from City Hall MRT station. It's a small place but comes with a very cosy and pleasant interior that entreats you to step in. With the limited space, this means the treatment cabin is rather small with minimal amenities. But there is at least a mirror and sink right outside the cabin and so you still get a chance to check yourself or touch up after your facial.
Besides the 75-minute Pai Skin Confidence Restore & Rejuvenate Facial that I'd tried, you can choose to try the Pai Skin Confidence Detox & Decongest Facial, also costing S$160 for 75 mins, if your skin is hyper-sensitive, congested, acne-prone or just very problematic. Alternatively, you can check out the other facials available using products from Suki, OSEA or Snowberry Beauty.
For more information, look up Pure Tincture's website or call +65 6337 6411 to book your appointment.
Comments