DIY Beauty: how to make your own nose pore strip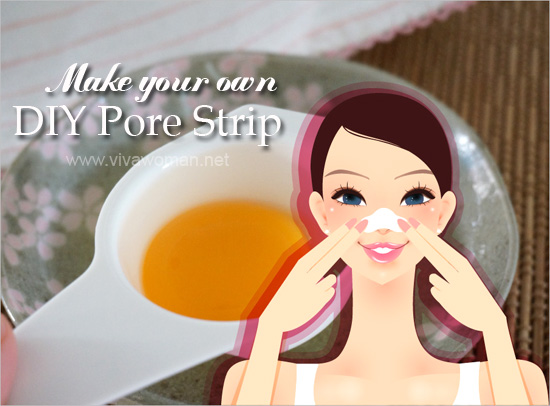 Over lunch recently, a male colleague shared his best beauty remedy using egg white to make a DIY nose pore strip. I've whipped up egg white to make a face peel but it never occurred to me to make a pore strip of out the ingredient. I gave his recommendation a try and geez, it works perfectly! In fact, it makes a pretty good Biore pore strip dupe!
Before I unveil the recipe, I just want to rave a little about eggs. Small as they are, uninteresting as they look and fragile as they can be, eggs are really useful. They are nutritious when consumed and make great beauty aids. If my memory serves me well, eggs are probably the first natural ingredient I've ever used on my face too because they are always available and are so easy to use. Just break an egg, remove the egg yolk and apply the egg white as a mask for an instant face lift! The proteins in the eggs act to tone and firm the skin; helping to reduce the appearance of pores on the skin and revealing smoother looking skin. In short, eggs are a great beauty fix!
Eggs for cleansing and purifying
Besides temporary face lift, eggs are great for cleansing purposes. I remember when I was using my favorite anti-blemish cucumber egg mask, quite a lot of impurities were drawn out from my face resulting in a number of zits later. Hence, while I enjoy using eggs as a mask, I'm cautious not to leave it on for too long.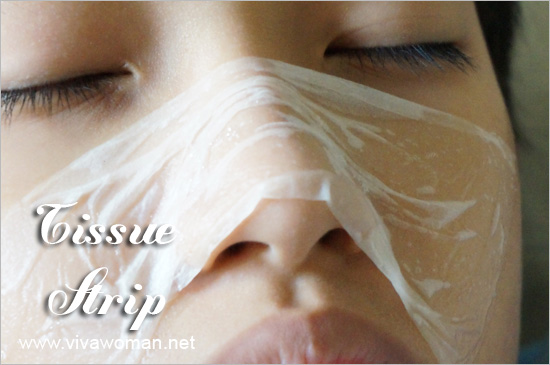 Two-ply tissue paper pore strip
So how do we make a DIY nose pore strip? Well, you'll need egg white for sure and next, use a two-ply tissue paper, cotton pad or a towel paper. According to my colleague, two-ply issue paper is the best but I don't think so. I tried all three and I'll tell you which is the best as you continue reading.
I got my son, who already has blackheads on his nose (-_-), to try that. What I did was to cut the tissue paper into a strip large enough to fit his nose, dip it in the egg white and lay it on his nose. It was left on for about 20 minutes to dry and when it did, I just peel the strip off from his nose. It peeled off all right but I found the adhesiveness to be low and not exactly effective. Some gunk came off with the peel but most of the blackheads were still intact. My colleague insisted that I should have left it on for at least 40 minutes for the strip to do justice. Oh well.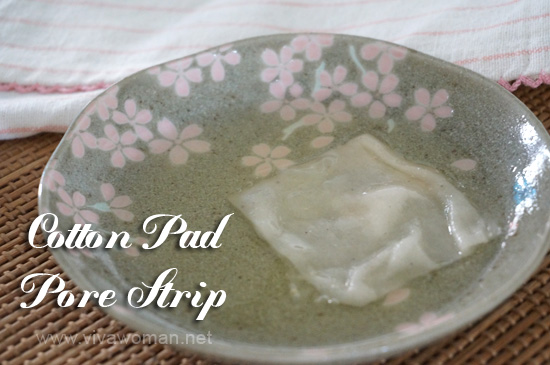 Cotton pad pore strip
I also tried using the cotton pad and this is not ideal for various reasons. First, you need to thin out the cotton pad by "unlayering" it. Next, you must somehow try to extend the length to fit your nose area because I've never seen a long cotton pad. They always come in squares or rounds. Finally, cotton pads can absorb so much egg white, it takes a long time to dry.
I tried using the cotton pad but gave it up after like 10 minutes because I wasn't prepared to wait through. But if you have more patience, this is supposed to be effective according to my colleague who'd tried it.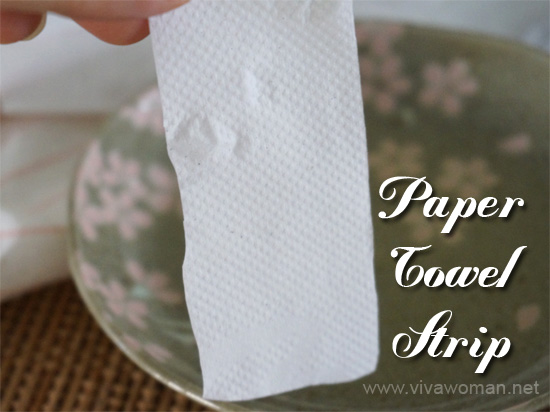 Paper towel pore strip
The paper towel or napkin was the best for me because the material is less flimsy compared to tissue paper and also closest to a Biore nose pore strip. I used one of those napkins from McDonald's but you can use the kitchen paper towel too. Just cut a small strip to fit your nose area, dip it in the egg white and apply on your nose area. Another way is to apply the egg white to your nose area, place the nose strip over and then paint another layer of egg white over the strip using your finger or a face brush. The trick is to ensure the strip is completely drenched with egg white when it is on your nose.
I put my face near a fan to dry the strip and it did very quickly. So I was able to remove the strip in 10 minutes and boy, it peeled off exactly like how I remember a Biore nose strip did! I noticed quite a bit of blackheads came off too but sorry, I'm not keen to show an unsightly picture of my pore gunk.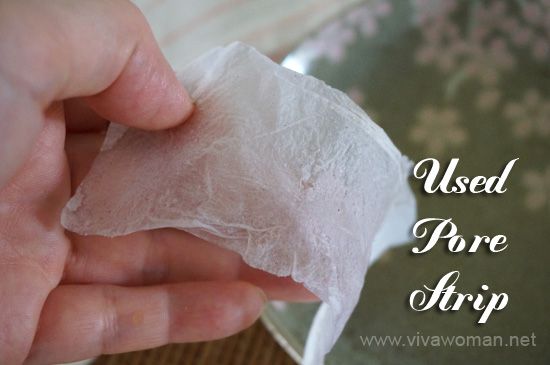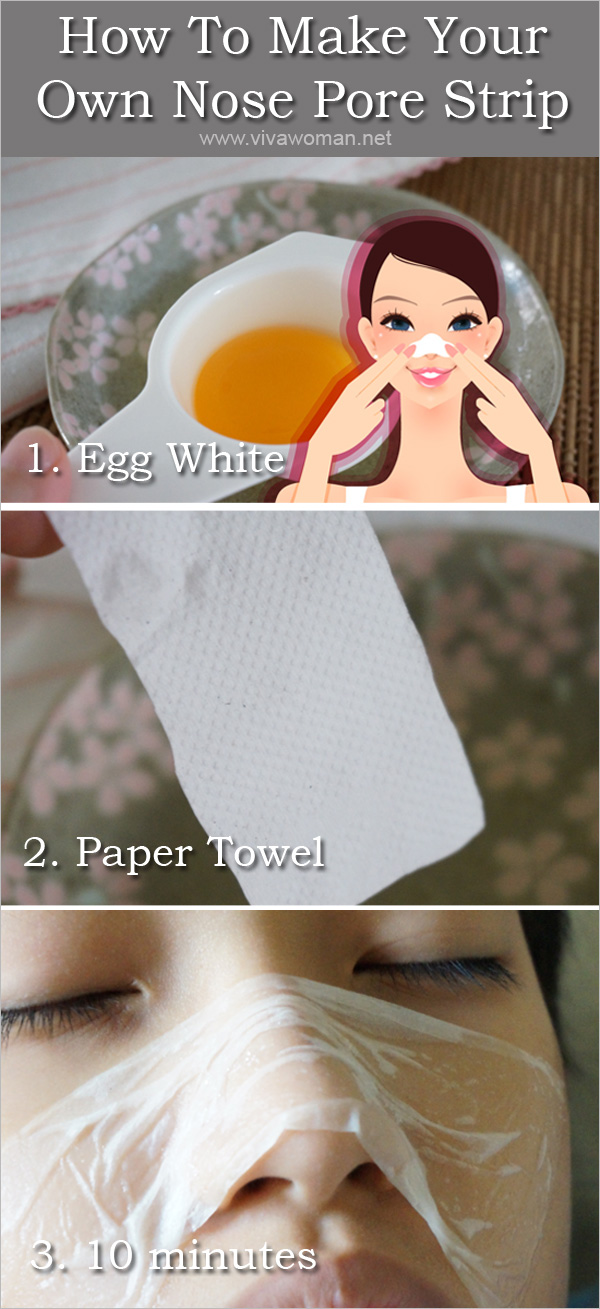 Word of caution
Well, this DIY nose pore strip is very easy to use as you can see and my recommendation is to use the one with the paper towel / napkin. Make sure you wash your face or at least your nose area before using this. Leave the strip to dry completely before you peel off. But I need to warn you that you may notice one of two small zits appearing a day or two after using this for the first time. The zits are usually small and don't do much harm to your skin though.
Finally, I do want to state that I think peel off masks aren't so great for our skin and so I wouldn't recommend this to be used often. But if you're already fond of using the commercial nose strips, then you may want to try this which is definitely way more natural than using glue.

Comments