Get fairer skin with Argo Naturals Pure Thanaka Powder The DIY Way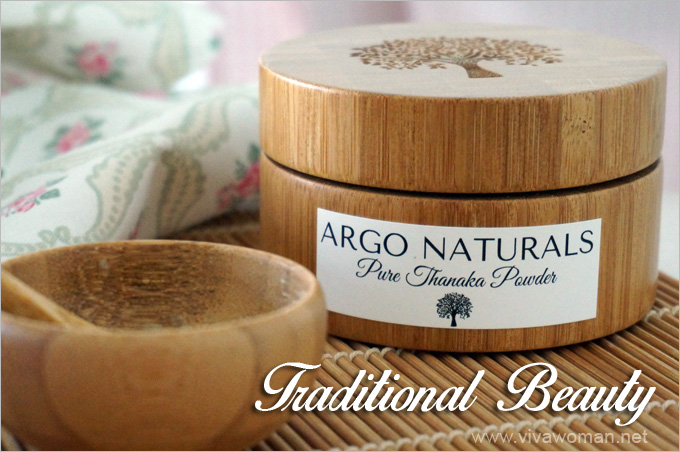 Hello sun protection fanatics! Would you smear some yellow paste on your face and head out if I told you it'd protect you from sunburn and sun damage? Probably not huh? Well, many girls and even guys in Myanmar (Burma) won't bat an eyelid about going public with a face full of such a paste to protect their skin from the scorching Myanmar sun. Yes, we're talking about a yellow paste of thanaka powder–Myanmar's age-old skincare secret that keeps the Burmese from having their face damaged by the sun's harmful rays even after hours of outdoor work in the fields.
Many people probably don't know this but thanaka powder has been around since ancient times in Myanmar and it was made famous by a legendary queen of Beikthano who reportedly had smooth, glowing skin because she loved using thanaka. Although popular in Myanmar, the use of the powder has also spread to neighboring countries including Thailand. I don't know about Myanmar since I've not stepped foot on that land but I remember seeing many girls and women in Thailand strutting around with patches of the paste on their cheeks and noses.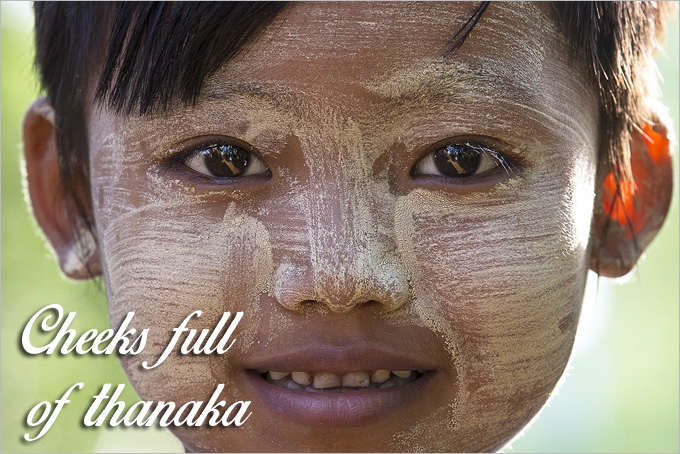 Photo Credit: SLOW LIFE Foundation via Compfight cc
Ground tree bark powder
At that time, I had no idea about thanaka powder and thought it was just some odd indigenous cosmetics. Little did I know that this powder comes from the ground bark of the Limonia acidissima tree in north Burma–also known as wood-apple, elephant-apple, monkey fruit, and curd fruit tree in vernacular English.
Apparently, these trees grow abundantly in central to north Myanmar but they must be at least 35 years old before being considered mature enough to yield good-quality cuttings. The yellow powder is produced by grinding the bark of the thanaka tree on a flat, smooth stone with water. After adding some water, the yellow powder becomes a milky yellow liquid and it dries quickly when applied to the skin.
So what are the advantages of using thanaka powder on our skin? Surely the fact that the Burmese have been using it for around 2000 years must count for some skin deep benefits.
Beauty benefits of thanaka powder
Bascially, this tree powder contains antioxidant properties. Besides sun protection, the natural ingredient can help smoothen skin, clarify and constrict pores, moisturize, and control unnecessary oiliness. Studies have also shown that thanaka has antibacterial and anti-inflammatory properties, which help to leave acne skin naturally clear and beautiful.
According to a 2010 study performed by researchers at the University of London's School of Pharmacy and the Faculty of Science at Chulalongkorn University in Bangkok, Thailand, and published in the Journal of Ethnopharmacology (source), the powdered bark is rich in free radical fighting agents, has an extremely low toxicity and contains properties that inhibit tryosinase, the enzyme responsible for melanin synthesis and skin discoloration, which means it also possesses significant skin-whitening properties.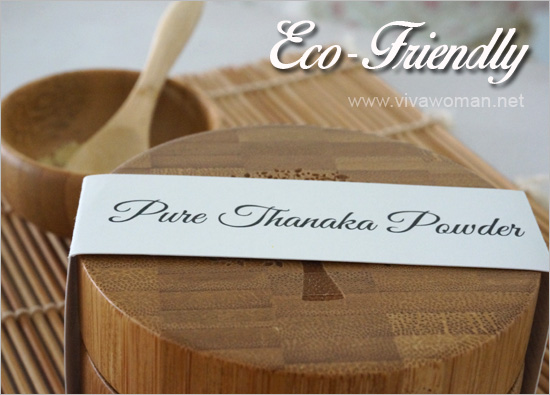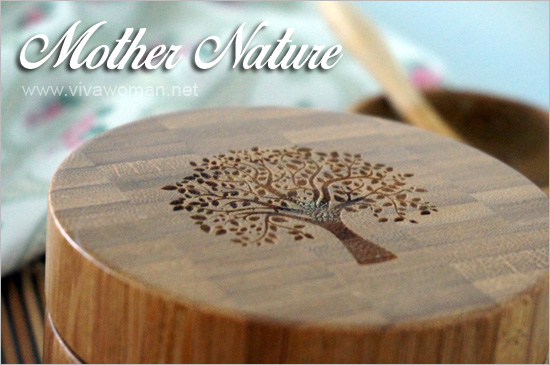 Green sustainable packaging
I had the opportunity to try this exotic age-old beauty ingredient when Argo Natural sent me a jar of their pure thanaka powder for review all the way from Switzerland. Just look at the beautiful bamboo jar with their signature tree design and the little bamboo mixing bowl. Aren't they too lovely?
And instead of an extra paper box, Argo Naturals goes green with minimum packaging material. In addition, their thanaka powder is also available as a refill in a lightproof kraft paper bag beginning from 65g and available up to 500g. So we're looking at a company which is green conscious.
Mix with equal parts water
The jar of Argo Naturals Pure Thanaka Powder is quite sizeable and opens up to very fine looking yellow-white powder. The powder has a very light scent that reminds me of wood. Scooping is easy with the wooden spoon and the easiest way to use this powder is to mix an equal amount of water (preferably mineral or distilled water) to however much powder you want to use and combine the mixture into a paste. The trick is to ensure the mixture doesn't turn out too watery. When applied on the skin, the mixture should not drip so that you can leave it on for around 10 to 20 minutes before washing off. (I guess you can always choose to leave it on for longer but just don't forget to wash it off before leaving your home or you might be mistaken as a Burmese or Thai.)
Pure Thanaka Powder Brightening Face Mask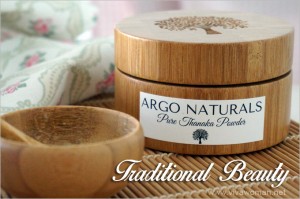 Ingredients
Thanaka powder x 1 tablespoon
Mineral or distilled water x 1 tablespoon
Instructions
Mix the thanaka powder with the water into a thick paste. You can add more powder if you want a thicker consistency.
Apply mask on cleansed face
Leave mask for 10 to 20 mins
Wash face with lukewarm water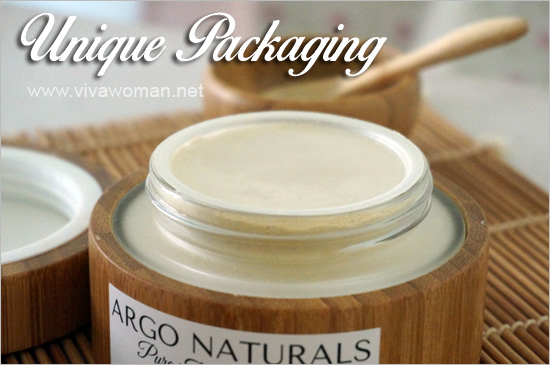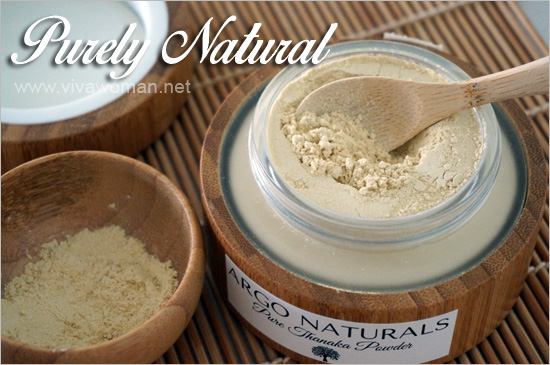 Other DIY ingredients
However, water isn't the only ingredient to use with the thanaka powder. You can add yogurt, honey, aloe or even a few drops of your favorite oil to a DIY mask that suits your skin type. Personally, I like the use of yogurt with thanaka because yogurt is my all-time favorite DIY ingredient.
The Argo Naturals Pure Thanaka Powder is very fine and has a slightly gritty texture when applied to the skin. It makes a good exfoliant and so you can choose to use this as a face mask cum exfoliant.
I've read that those with acne conditions have had good results using thanaka powder for acne healing. You may want to scour the web for more confirmation on that but you'll be sure to find some before and after pictures of acne sufferers who had amazing recovery using the powder on their skin.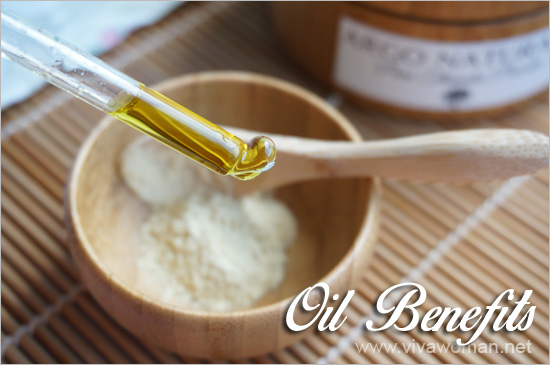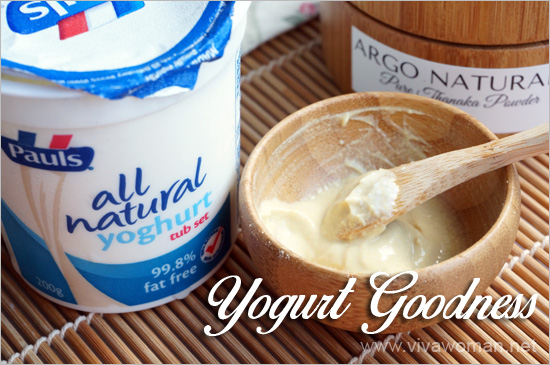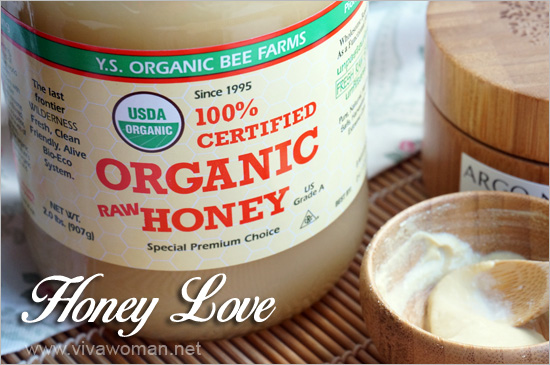 Issue of lead
While thanaka powder is great for our skin, I've read reports of lead found in the powder and hence, you need to be careful about the source especially if you get it online. Apparently, imported products with a foreign distribution company are more likely to be lead-free.
I asked David Honegger of Argo Naturals regarding his position on this and here's what he said: "In the case of thanaka powder, lead comes from the use of pesticides or fertilizers. Besides personally checking the plantations for not using any of these, we regularly check our thanaka powder at the laboratory for heavy metals such as lead or mercury after the USEPA Standards to assure that it is safe."
Price and availability
Argo Naturals Pure Thanaka Powder is available at US$44.90 for 65g. Price for refill starts from US$39.90. The price is on the high side but international shipping is available and is free when your purchase is above US$35. Payment is via credit card or PayPal. Also available at Argo Naturals is their pearl powder and spirulina powder at US$49.90 and US$39.90, respectively. For more information, check out their website.
So anyone tried using thanaka powder before? Do share with us your experience if you have.
Comments