Scotch Naturals: safe and eco-friendly nail polish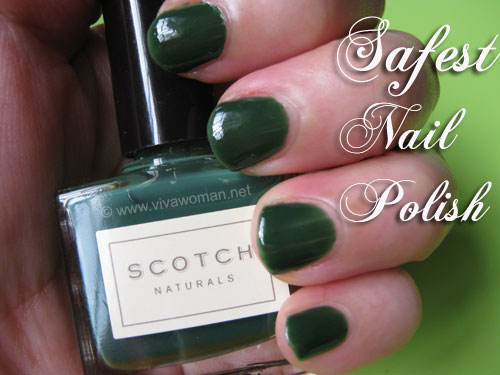 Ceasefire! That's the name of the nail polish you're looking at. Do you think the color is brilliant? Well, I do and I have to add that I'm pretty impressed with how my nails have turned out using this water-based nail polish from Scotch Naturals Watercolor. Yes, watercolor all right, because this is a completely non-toxic nail polish that is not only "3 Free", but also free of ethyl acetate, butyl acetate, nitrocellulose, acetone, and heavy metals.
Non-toxic water-based formula
Actually, I'm still finding it hard to reconcile that this nail polish is water-based going by the glossy finishing it yields. What you see on my nails are just the nail polish; there is no base or top coat at all. I've tried some water-based nail polishes and none comes close to such finishing. So yeah, this is truly premium! The actual ingredients are: water, acrylic polymer emulsion, butoxy diglycol and non-toxic colorants. Besides being toxin free, this product is paraben free, fragrance free, cruelty free, plus it is vegan, hypoallergenic and biodegradable. I've wanted to try this range for awhile now but just never got down to ordering them but good thing I procrastinated, because these came in complimentary for my review.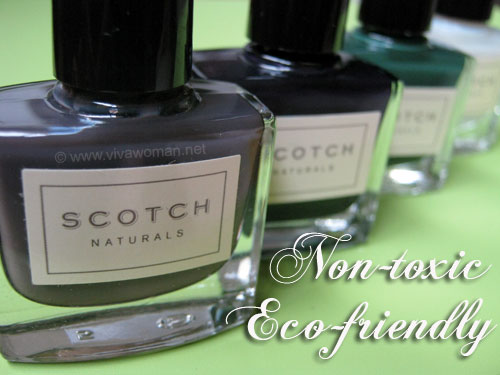 Availability and prices in Singapore
Scotch Naturals WaterColors nail polishes are made in USA but they are now available in Singapore. Yay! Simple Living LLP has brought in the range, along with HopScotch Kids and you can purchase them online now. Seventeen colors are available for selection at S$22.90 each or you can purchase their cocktail trio at S$73.90 that includes your choice of any three Scotch Naturals WaterColors plus their deluxe base/top coat and a free nail buffer.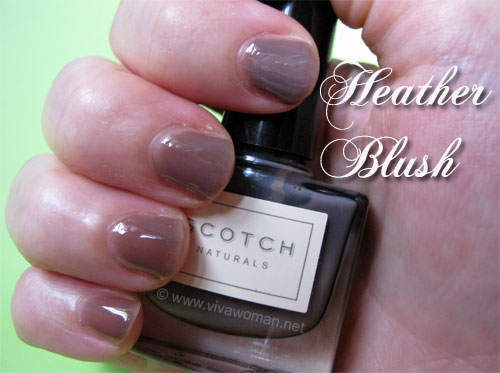 No nasty smell
Okay, I must first tell you that I was sold on Scotch Naturals WaterColors nail polishes based on the packaging. I mean, they do look sleek and smack of good stuff isn't it? But when I learnt that it's water-based, I was a little skeptical for those I've tried were not exciting. Yes, water-based nail polishes do not stink like chemical solvent-based nail polishes but neither do they look anything near conventional nail polishes in terms of the finishing.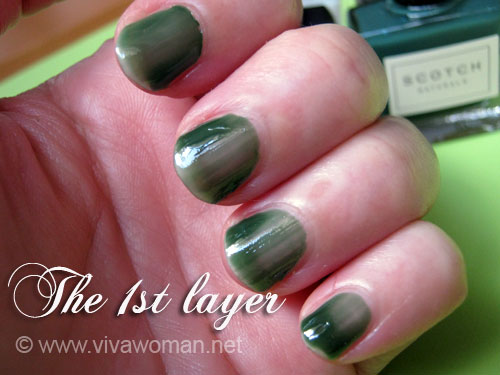 Glossy finishing with 3 layers
However, this one is quite different. When I painted the first coat, I went like uh oh, another disappointment! But wait, as I painted the second layer, the results were different and by the third layer, the results were gorgeous. Yes, what you see here are a result of three layers of painting. Two are okay but you'll still get that watercolor effect at the end of your nails. And with such water-based nail polishes, you don't need to use too much at one go and they do dry up fast. That's why even with three layers, it looks okay. Let's just say the three layers here is about the equivalent of two layers of conventional nail polishes.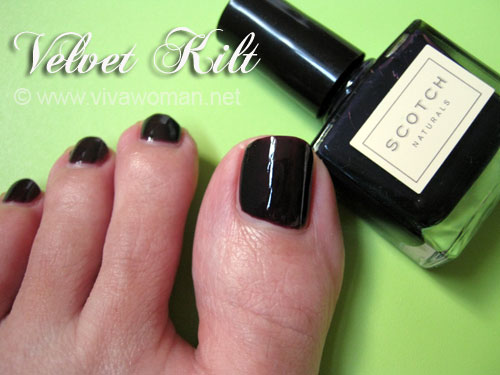 Best used at night
This nail polish does have a smell but it's not of chemical solvent; more like those acrylic paints you use in your artwork. Anyway, the smell is only noticeable when you deliberately sniff at it. I was informed that it's best to paint my nails with these in the night so that the colors can bond better as this is watercolor and so it needs a few hours to cure fully prior to prolonged exposure to water. But I didn't bother and used it in the day and it turned out fine with all the bathing and washing. So I'm very pleased because I can't paint my nails at night when the lighting is bad.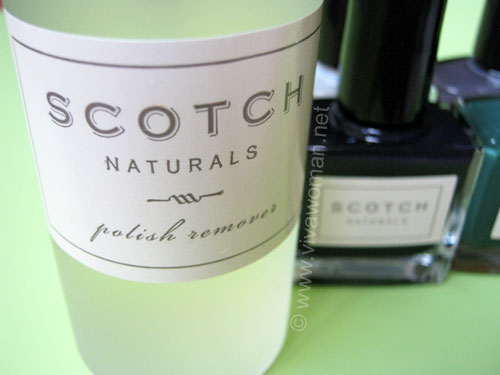 Scotch Naturals Plant-Based Nail Polish Remover S$19.90
I was also sent the Scotch Naturals Polish Remover but I'm not enamored with this one at all. It's a spray bottle and it actually contains surfactant and so it foams a little when you squirt the solution out. I needed to squirt quite a bit onto a cotton pad and it takes a longer while to rub off the nail polishes. In addition, I realized that the solution is rather drying. After using this for awhile, the skin on my fingertips wrinkled up! No, I don't like this and I much prefer my oil-based acetone-free polish removers.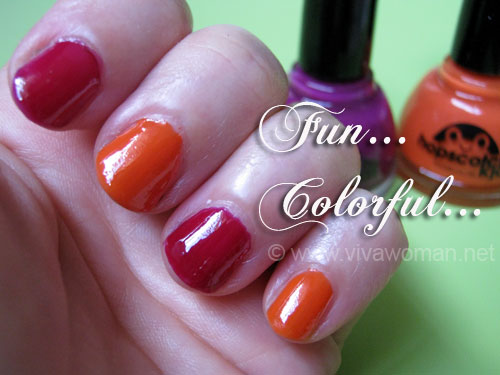 Hopscotch Kids
Scotch Naturals has a kid's collection called Hopscotch Kids. The formula is almost like Scotch Naturals WaterColors except that it contains water, acrylic polymer emulsion, and non toxic colorants. I tried the colors and they are pretty but the Say, Say Oh Playmate dried up to a slightly different hue compared to actual shade in the bottle. The polish is also a bit thicker and so two layers are sufficent. Eleven fun colors are available and each retails at S$19.90 with choices of value bundles available.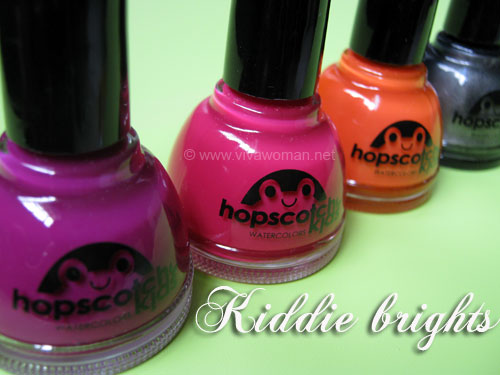 Verdict
While the Hopscotch Kids are designed for kids, we adults can use them too. I mean, they look all right on my nails don't they? But my preference goes to Scotch Naturals Watercolors. I really like them very much given the results they yield on my nails. Much love and that's why I gave them 5 out of 5 hearts! To check out the range, go to the Scotch Naturals Singapore website. Details of Hopscotch Kids are there too. Do check out their Facebook too because I've noticed that they run giveaways. (~_#k8SjZc9Dxk)
Comments