DIY Beauty: Making My Own Neal's Yard Remedies Scented Body Lotion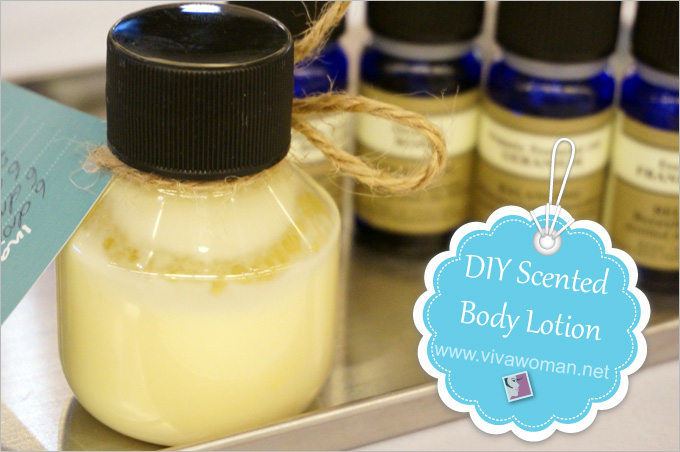 Before Neal's Yard Remedies made its debut in Singapore, I used to check out their website in UK. I'd noticed that the brand organizes DIY workshops to make natural beauty products—the kind that I would love to attend. So imagine how thrilled I was when I was invited to CREATEworkshop, a hands-on session hosted by Neal's Yard Remedies' trainer, Tipper, who flew in all the way from UK. Of course I'd to make time for the event!
Based on the invite, I was expecting to create a customized massage oil using essential oils but turned out, that was not the case and we ended up making a DIY body lotion instead. Anyway, since I've had some experience creating my own oil blends, I was glad to be trying out something different.
So did we have to create our own lotion from scratch? Well, no. That would have taken a longer time, more ingredients and tools. To simplify matters, we were each given a small bottle of lotion base to kick start our product customization. All we needed to do was to add essential oils. Well, nothing too difficult I thought but boy was I in for some surprises.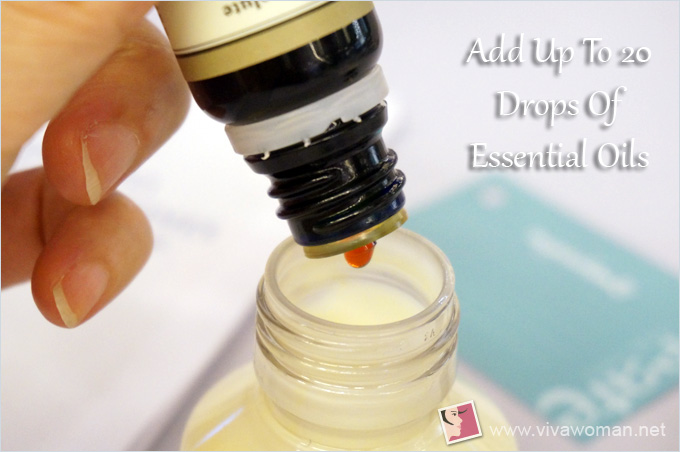 Synergy of top note, middle note, base note
The process of adding and blending was easy enough but getting the right synergy in terms of scent is quite tricky because the process involves mixing of different essential oils.
I remember a similar workshop I participated in some years back and the use of essential oils seem quite straight forward. But I was quite surprised to learn that creating a well-scented body lotion is not far off from creating a perfume and involves a top note, middle note and base note.
Top notes are the lightest and first to fade but they are the first you'll smell in a fragrance. Some of these oils include Orange, Bergamot, Lemon, and Grapefruit. Oils with middle notes tend to last longer and they may include Rose, Geranium, Rosemary, Ylang Ylang, Cardamom, Lavender and Neroli. Finally, base notes mingle with the middle notes and linger the longest. Examples include Frankincense, Vetvier, Cedarwood and Patchouli.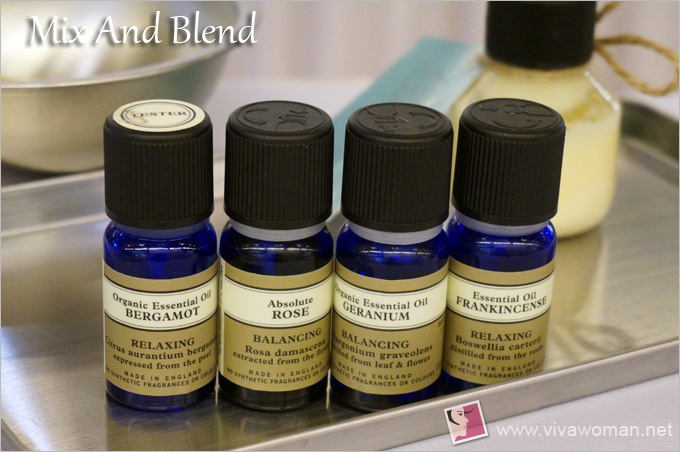 A matter of heart
While we may not be experts in the properties and uses of essential oils, many of us probably have favorites especially in terms of what appeals to our nose. According to Tipper, a good aromatic combination is more of a heart matter. So to make this heart blend more practical for us, we were handed strips of paper dabbed with essential oils to help us select the base, middle and base notes. We just had to identify what we like based on impressions without knowing which essential oils we were sniffing at.
To blend our own DIY aromatic lotion, we can choose a maximum of 5 oils, up to a maximum of 20 drops to the lotion base. The recommendation is to add drop by drop, blend and smell before adding more just so to prevent any mistakes.
Anyway, I chose Bergamot as my top note, Rose and Geranium as my middle note, and Frankincense as my base note. A total of 20 drops of essential oils were added in total—6 drops of Bergamot, 6 drops of Rose, 6 drops of Rosemary and 2 drops of Frankincense. I must have a knack for essential oils because I like all the four I've picked. Also, my blend turned out smelling awesome! This was not always the case as the blends from some other participants smelled totally odd.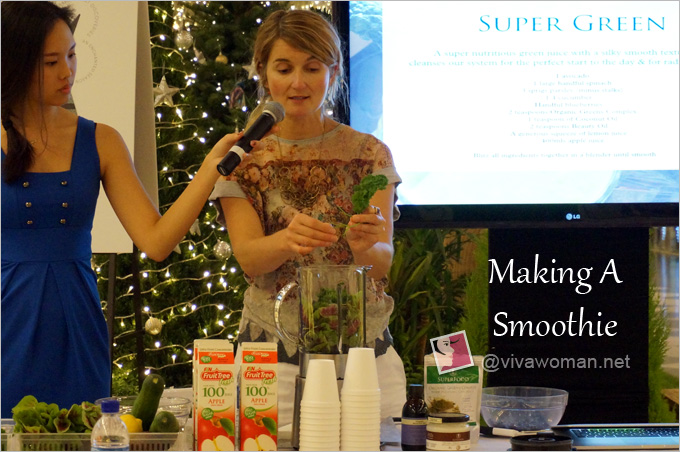 Superfood smoothie
Besides the DIY aromatic body lotion, Tipper also did a quick demo on how to prep a superfood smoothie using Neal's Yard Remedies' Organic Greens Complex and Organic Virgin Coconut Oil with a mix of vegetables. Now, for someone who doesn't fancy smoothie, I have to concede that the smoothie was delicious!
Overall, it was a very fruitful evening. I've begun to take a bigger interest in essential oils and so I was happy for the chance to learn more and discover how to use them to create aromatic products.
If you're interested in creating your own customized blend of oil or lotion, do check out the possibilities at Neal's Yard Remedies at Millenia Walk #01-75. They have a huge range of essential oils and all of them are pure and unadulterated. And if you haven't visited the store and are wondering if it's worth a trip, check out my post here.
Products highlighted are media samples and this review is in line with my disclosure policy.
Comments