FitFlop: leg toning and style-setting footwear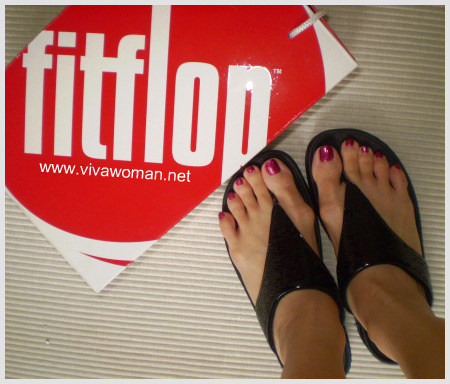 Lookie! I'm wearing the Electra, compliments from Fitflop! This is part of the Spring/Summer 09 Collection and the design has been updated with a softer collar and microfiber lining plus precision sequin placement for shinier shine. Okay, I have no idea what that really means but so far, I have gone shopping in these twice the past week and I'll say – they're really comfy! Even better than my Birkenstock!
Load bottom and leg muscles
Known worldwide as "the flip-flop with the gym built in", FitFlop has been credited with everything from leg toning to style-setting. The Electra is built with a patent-pending microwobbleboard midsole technology, which is proven to load your bottom and leg muscles more, so you get a workout while you walk. I was informed that I should wear them progressively so that the muscles on my legs would not feel sore so quickly. I took the heed and no aching thighs or calves so far!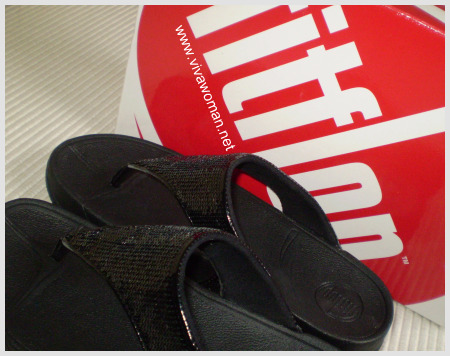 Good for foot health
So it's too early for me to say if there's any toning effects but I'll sure like some on my saggy bum! But I do like the fact that these are light and the added cushion in the heel which helps to reduce shock by 22% feels great for my feet. In fact, it's got The Seal of Acceptance conferred by the American Podiatric Medical Association (APMA), which means wearing this is beneficial for foot health!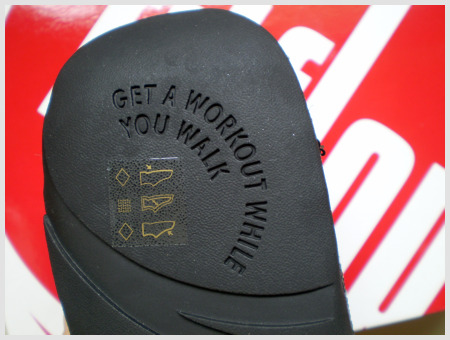 Prices and availability
Price for a pair of Fitflop starts from S$89.90. The Fitflop Electra you see here cost S$109.90 and you can find out where to get them via their website at www.fitflop.com.
You bet I'll be wearing these often. Maybe I should take a measurement of my hip and see the effects after walking in them after a couple of weeks?
Comments