A Tasty And Easy-To-Make DIY Salad Sauce Using Whole Grain Mustard

Love salad? Need a recipe for a homemade salad sauce? How about trying a whole grain mustard salad sauce? This sauce is surprisingly tasty and so easy to make.
I've always wanted to make my own salad sauce. But I always thought they require numerous ingredients and were difficult to concoct. So I never attempted to whip up one until I came across upon a beef bulgogi salad recipe.
The sauce calls for the use of whole grain mustard sauce–an ingredient I was hearing about for the first time. It looked so simple and tasty. I remember that I like honey mustard so perhaps a whole grain mustard sauce wouldn't taste that bad.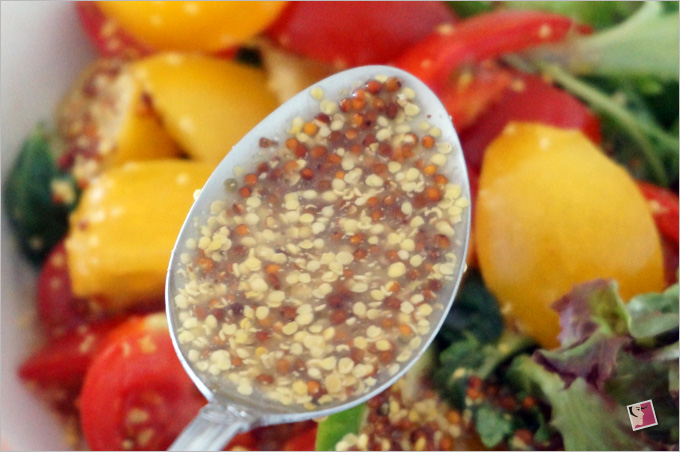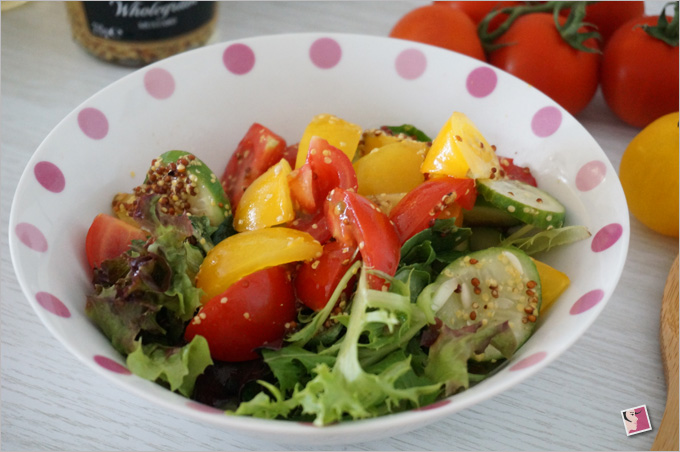 Whole grain mustard is basically prepared mustard with visible mustard seed. You can find it being sold at the supermarket. The one I bought was from the brand "Maille". Doesn't it resemble mixed quinoa seeds? And it makes your salad look more interesting doesn't it?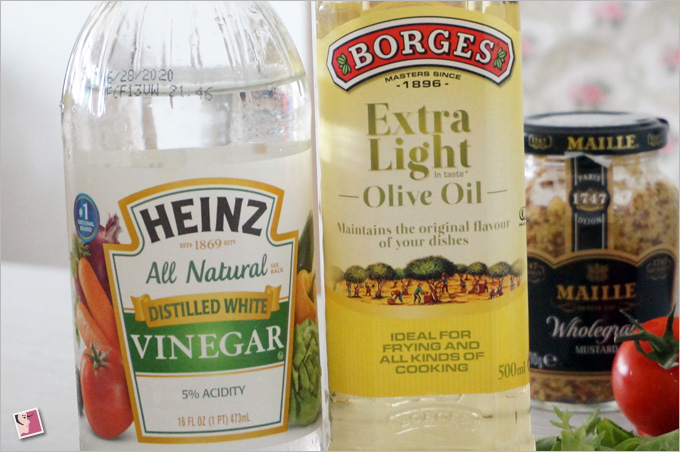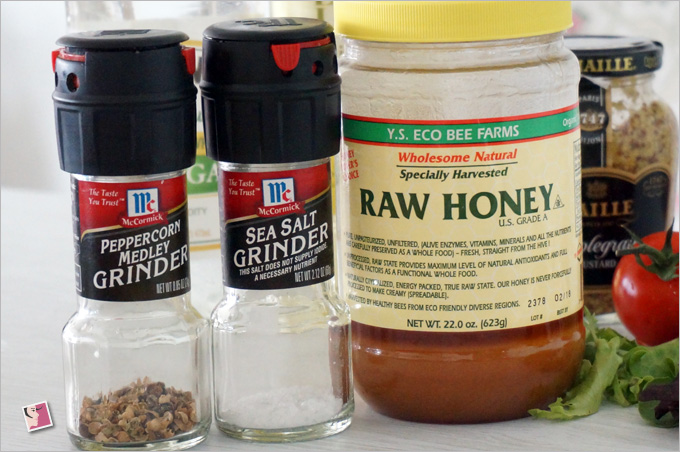 Ingredients for this tasty whole grain salad sauce is minimal.
– 2 tablespoons of whole grain mustard
– 3 tablespoons of vinegar
– 2 tablespons of olive oil
– 1 teaspoon of honey
– salt and pepper to taste
Just mix all the ingredients well together in a bowl or container and it's ready to be used. You can adjust the amount of each ingredient according to your preference. The original recipe didn't include honey. I added it because I prefer my salad sauce slight sweet.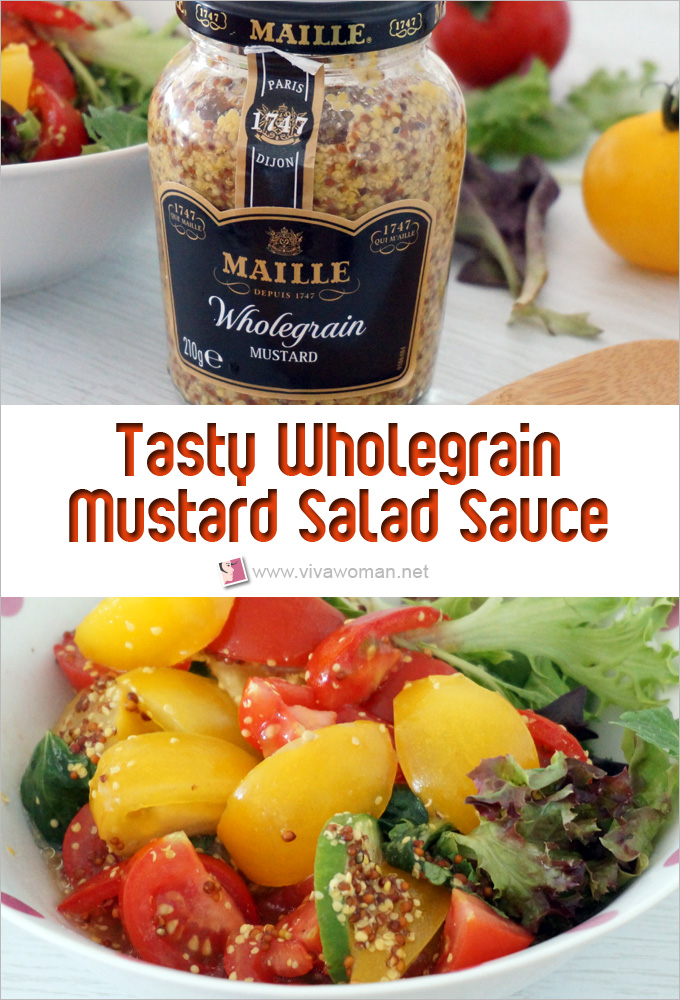 This sauce taste very unique because of its texture. It's tangy but not too sour. And surprisingly, it's not pungent even though mustard is the key ingredient.
Okay, this is a really short post. Before I go, let me just encourage you to follow me on Instagram if you like to see my lunchbox recipes again. I'm more active on Instagram these days and I've been posting my daily lunchbox there too. So see you around!
Share your favorite salad sauce with me!
Comments