Manual Lymph Drainage Massage: A Gentle And Unusual Way To Detox And Lose Weight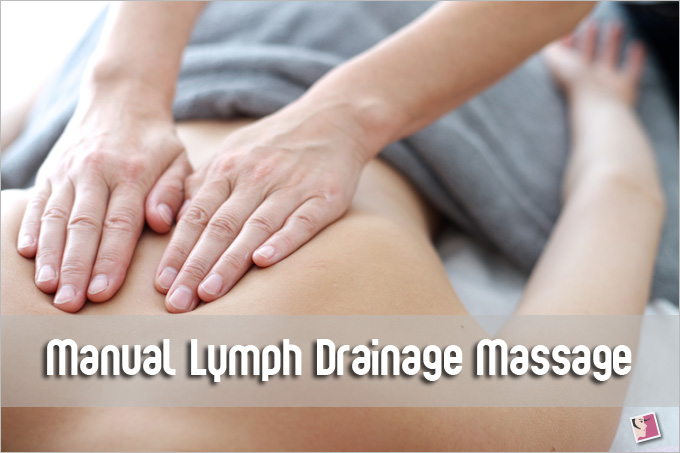 A few months ago, I experienced the most unusual massage that didn't feel like a massage. Instead of the typical pressing, rubbing and kneading, the lightest and gentlest rhythmic hand movements were used on my body to stimulate my lymphatic vessels, supposedly increasing the flow of metabolic waste as well as excess fluid and bacteria.
Known as Dr Vodder's Manual Lymph Drainage (because the therapy was developed in the 1930s by Emil Vodder), this is a special type of massage that was first created to reduce swelling from lymphoedema. The aim of the massage is to move fluid from the swollen area into an area where the lymphatic system is working normally.
Benefits of MLD
In terms of benefits, MLD would help with detoxification, relaxation and boosting of immune system if done on a regular basis. It is also scientifically proven to promote weight loss, healing of fractures, burns, torn ligaments and other injuries. Also, it can improve other chronic conditions such as sinusitus, rheumatoid arthritis, scleroderma, shingles, acne and other skin conditions.
Don't expect a deep tissue massage because this deviates considerably from the traditional massage techniques. In fact, this massage is so gentle, slow and rhythmic, I find it hard pressed to call it a massage. Not only that, I have to confess I found it very difficult to write this review.
First, the topic is a tad boring for me because this is the first time I am discussing a massage technique. Seriously, who is interested to know such details? Second, there are no pictures I can use to blog about this and that's a huge deterrent for me because no pictures means no visual attention. Finally, the massage was so soothing, I snoozed through the session. So I really am stuck for words to describe my experience.
However, I also have to admit I was very impressed with the treatment. Why? As it is, I am already very appreciative whenever I receive massages, doesn't matter if I'd purchased the service. I think it takes a certain level of patience and love for one to be a masseuse. But manual lymphatic drainage massage takes the patience and love of the therapist to another level. Take a look at the video and you'll agree when I say—hats off to them!
Highly specialized massage treatment
One, MLD is a very light massage that utilizes repetitive and continuous hand movements. Because the massage technique is highly specialized, therapists who provide this treatment MUST be patient. Two, not only must they be precise, they have to be knowledgeable about the lymphatic system, how to stimulate the lymphatic vessels, and how to increase the flow of metabolic waste.
So it comes as no surprise that MLD is associated with healthcare professionals as it is recommended as a treatment for cancer patients. In Singapore, Dr Vodder's Manual Lymph Drainage is also being offered as a course at Singapore General Hospital.
So what's beneficial about MLD such that it's even recommended as a treatment for cancer patients?
Helps maintain healthy immunity
First off, the proper functioning of the lymphatic system is critical to our body's ability to drain fluids, detoxify, regenerate tissues, filter out toxins and foreign substances, and maintain a healthy immune system. When the lymphatic system is overly stressed or becomes blocked, fluid builds up and stagnates increasing the overall levels of toxins within the body. One feels sluggish and more susceptible to viral or contagious diseases.
And the reason why MLD is gentle is because it works on stimulating the lymph vessels located just beneath the skin. This is a very light delicate massage, utilizing repetitive hand movements like stroking, pumping and tapping. That's why it has a calming effect as the aim is to induce a state of deep relaxation in the body allowing even the walls of vessels and bowels to be relaxed.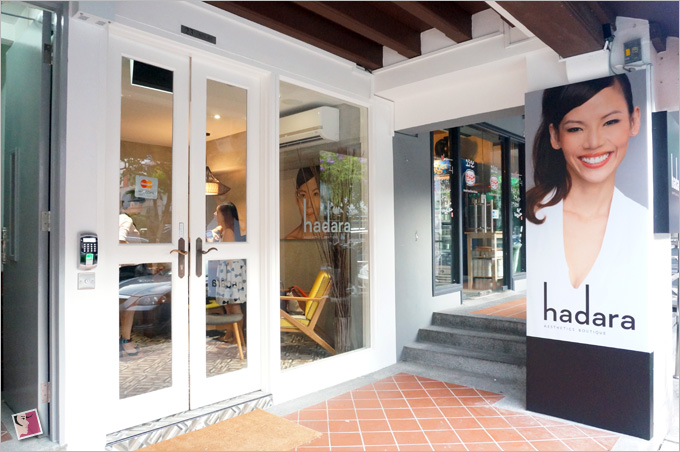 MLD in Singapore
Besides Dr Vodder's Manual Lymph Drainage, the other different types of manual lymphatic drainage include Leduc, Földi and Casley-Smith. But based on what I've discovered, Dr Vodder's Manual Lymph Drainage seems quite popular in Singapore as I noticed it is offered by a few spas and medical centers. I had mine done at Hadara Aesthetics as part of the Hadara weight management program and the therapist was none other than co-founder YY Low.
The entire session lasted a good 90 minutes. Because of the continuous slow, rhythmic movements, I was awestruck by the consistent, precise strength employed by YY throughout the treatment. I should mention that YY is supermodel tall so it is not an easy task for her to provide such a treatment considering she has to bend half the time to reach the spa bed. I'm sure it was quite back breaking for her. This is why I said what I said: MLD takes love and patience of the therapist to another level.
Anyway, as the treatment was a few months ago and I was snoozing half the time, I cannot remember too much details now. But I recalled being asked to breathe deeply as lymphatic drainage should be used in combination with deep breathing exercises before and after the massage. Other than that, I also remembered receiving very light stroking on my body. There were certainly no pressure and no pain.
So it was no wonder I fell asleep quite quickly especially since I had the treatment after work. One of the benefits of MLD is to have the recipients feel relaxed, calm and stressed free. It definitely did that for me.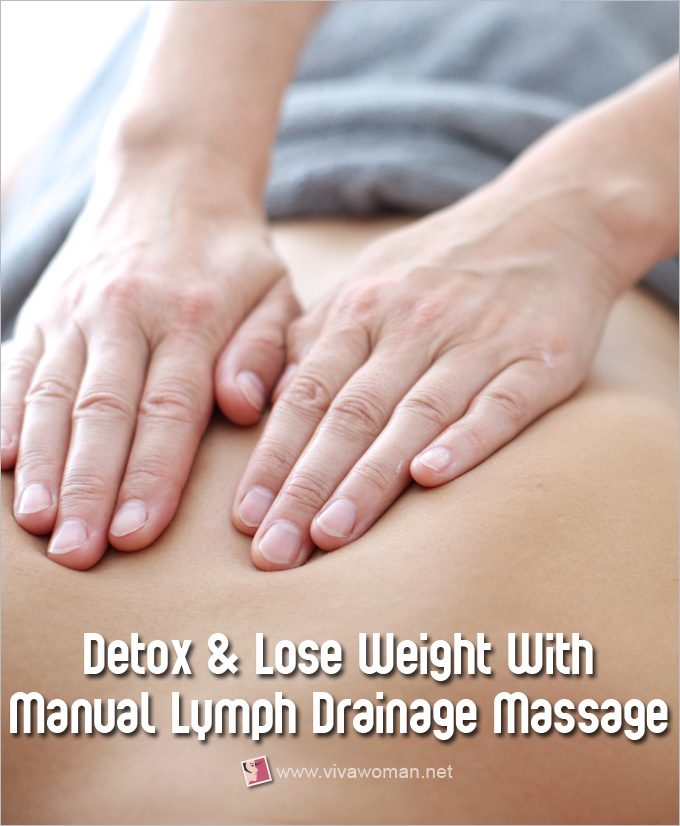 Recommended for weight management
At Hadara Aesthetics, this treatment is also used in conjunction with their weight loss program. According to YY, some people binge because they are stressed so taking up an MLD treatment helps to address the root of their problem and offers a way to de-stress. At the same time it helps reduce cellulite and toxins in the body by breaking down fatty deposits.
Depending on your metabolism rate, some people may feel more tired after the treatment. While others may feel more refreshed. Thank God I belonged to the latter group. Other than that, I think the lymphatic drainage through MLD also somehow sped up my menstrual flow the very next day.
If you are looking for a detoxifying treatment that can improve your energy levels and build your immunity, this is a treatment you can consider. But you need to know that MLD massage doesn't come cheap because of the specialized skills involved. A 90-minute session at Hadara Aesthetics cost $200 and it is recommended to do this treatment regularly like once a week for the initial period. When the benefits are more evident, the sessions can be reduced to once a fortnight and then once a month.
Should you be keen to learn more about the treatment, check up at Hadara Aesthetics. The salon is located at 23 Lorong Telok #01-01 Singapore 049035. Check them out on their website. To make your appointment, contact them at 6969 3022.
Service highlighted was given complimentary & this review is in line with my disclosure policy.
Comments