Customize Your Skin Care Routine With Ultra-Target Odacite Pure Elements Serum Concentrates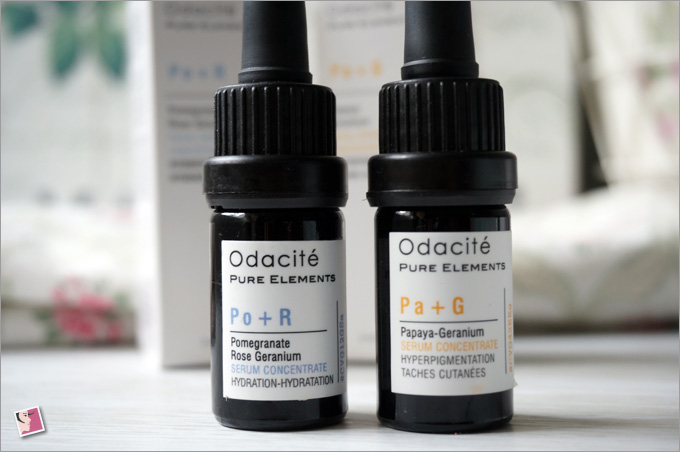 Fancy a super-concentrated dose of efficacious actives on your skin? If so, let me introduce you to Odacite's small but potent Pure Elements Serum Concentrates. Here's 5ml worth of the highest-grade pure ingredients that can instantly improve the way your skin looks and feel.
I first came across Odacite and was vaguely interested in it. I hadn't read any reviews prior to testing the products so I'd no idea if they were indeed effective as claimed. Naturally, I wasn't expecting much when I first started on them.
I'd understood that I was to mix a few drops of the serum with my favorite product. That was how I first used the serums. But after maybe two weeks of doing so, I couldn't see any difference. I also disliked the idea of mixing my products up. While I had no problems layering products, mixing them up is disconcerting.
Changing the way I use the serums
So I kinda gave up using the Odacite's serums for awhile. It was not until I read a brief review about them that got me to re-evaluate the products all over. Perhaps I wasn't optimizing these serums? If they are super-concentrated, surely I should see some difference? Well, I decided to give them a second chance and boy, I'm glad I did!
Instead of mixing the serums with my products this time, I applied them directly on my skin. Because these serums are so potent, I only needed a drop or two for my entire face. The trick is, to apply while my face is wet with toner or lotion.
Since I wasn't expecting too much from these products, I didn't bother to chart the timeline. I have no idea how long it took–whether two weeks or three but I started noticing a difference to my skin. Some of the pigmented spots looked visibly lighter! My skin tone also seemed more even. No wonder they call this intense treatment!
I was so impressed with the results, I went online to check out the other reviews. That's when I realized that the Odacite's Pure Elements Serum Concentrates are very well received. The one I like—Po+G, a Papaya Geranium Serum Concentrate for Hyperpigmentation–had many glowing reviews. One woman said it helped lightened up her melasma! Wow…that review definitely got to me and upped my diligence in applying the serum instantaneously. LOL.
Okay, before I get carried away, let me give you a brief intro on Odacite.
A committed clean brand
This is a made-in-California skin care range based on French skin care philosophy. The range comprises 30 unique products and the Pure Elements collection I am reviewing here offers 18 ultra-targeted skin remedies that provide customize skin routine to answer specific skin concerns.
Every Odacite product is made with high quality ingredients, precious plant extracts, beneficial oils and pure cosmeceuticals without any fillers, artificial fragrance, synthetic chemicals or preservatives.
Because Odacité is a committed clean brand, you won't find parabens, petrochemicals, phthalates or formaldehyde in their ingredient list. Neither are their products tested on animals as the brand is PETACertification.
Oh, Odacite by the way is a French play on the word "Audacity". The naming convention for the Pure Elements Serum Concentrates is also unique. It uses the first two letters of the base oil plus the first letter of the essential oil.
Favorite serum concentrate
I didn't use all 18 serums of course but these were the two I tried. I like both but my favorite is Pa+G for Hyperpigmentation. The geranium scent is strong so if you love that smell like I do, you will most definitely enjoy using these. Of course, make sure they fit your skin care concerns. Otherwise, you can always pick from the other 16 choices–whether it is for wrinkles, acne, clogged pores, sagging, dullness, or sensitivity.
Here are the product description and ingredient list of the two serum concentrates I'm using:
Po+R | Hydration S$76
Pomegranate Rose Geranium Serum Concentrate
Specific Skin Concern: Hydration
Best Moisturizer: Po+R is the ultimate moisturizing and nourishing serum. Made with a perfect combination of pomegranate oil, Vitamin E oil, and essential oils, rose oil and geranium oil, this serum helps to achieve optimum skin hydration while balancing sebum production to control shine.
Pomegranate oil is rich in punicic acid known to reduces skin inflammation and ellagic fatty acids known to enhance skin texture and prevent UV damage.
Ingredients: Highest-grade cold-pressed certified virgin organic Pomegranate (Punica granatum) oil, Certified organic Rose Geranium (Pelargonium graveolens) essential oil, Certified GMO-free Vitamin E (Tocopherols) oil.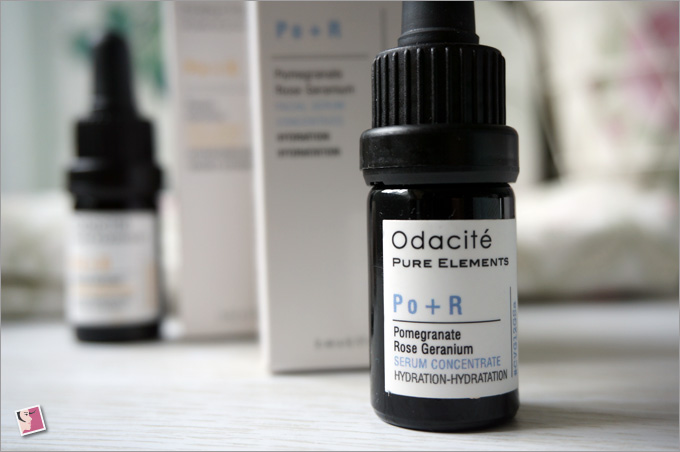 Pa+G | Hyperpigmentation S$70
Papaya Geranium Serum Concentrate
Specific Skin Concern: Hyperpigmentation
Dark spot corrector formulated to fade brown spots and prevent the apparition of further skin pigmentation.
Papaya fruit enzymes dissolve dead skin cells unveiling a fresh and more even-toned glow. Geranium and lemon oils combine to further encourage a more evened-out skin tone and provide wrinkle reduction.
Ingredients: Highest-grade cold-pressed certified virgin Papaya (Carica papaya) oil, Certified organic Geranium, Lemon (Pelargonium graveolens, Citrus limon) essential oils, Certified GMO-free Vitamin E (Tocopherols) oil.
Price is high
Noticed the ingredient lists are very short and sweet? It's the same with the other 16 serum concentrates. Some contain just two ingredients while others contain a few extras. All right…but wait. If the ingredient list is so short, why is the price so high?
Well, Odacite Pure Elements Serum Concentrates ain't cheap. A tiny 5ml bottle cost anywhere from S$58 to S$100 (US$32 to US$55 as reflected on Odacite's website) depending on what goes into each bottle.
Now some of you are probably gawking at the price and wondering, "if price is so high, why not make our own?" Well, I'd asked the same question myself but I have no idea what's the mixing ratio like.
Also, you can source your own ingredients but there is a difference in terms of the quality and I'm speaking from years of having used facial oils. So sure, you can mix your own but can you get the same results? No one can guarantee. Also, the serums are clear so I don't think they are just simple essential oil in a base oil kind of formula.
Anyway, I'll go for the product and having experienced the results first-hand, I'm quite prepared to fork out S$70 for the serum concentrate. Even though it's just 5ml, it's so potent you only need to use a drop or two each time. So a bottle can possibly last you two months if you use it once a day.
If you're in Singapore and would also like to try these, check them out at Pure Tincture. These serum concentrates would work for most skin types but if yours is particularly sensitive, they might not be suitable for you.
Products highlighted are media samples and this review is in line with my disclosure policy.
Pa+G Papaya Geranium Serum Concentrate Hyperpigmentation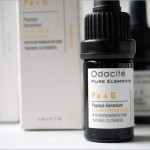 Pros
Effective
Fast results
Simple ingredients
Comments