DIY Beauty: green papaya facial enzyme mask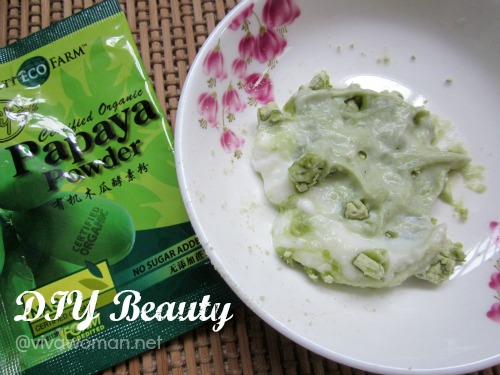 Did I mention that I don't eat papayas? Absolutely detest the taste and the smell *yikes*. I know it's a great beauty food but I just can't bring myself to eat any. However, I don't mind using some on my face because papayas make a great exfoliant. The thing is, since I don't eat them, it's quite hard to make a fresh papaya face mask. So the next alternative? Using papaya powder!
Good for exfoliation
Anyway, ripe papayas are no good and so the papaya powder is handy as it is made from unripe green papayas, which contain papain, a highly potent plant enzyme. It is great for exfoliation and can help to improve skin texture overtime. You can find a number of commercial brands selling papaya face masks and I've tried one from Zia a few years ago. In fact, I understand papain is potent and works like Retin-A.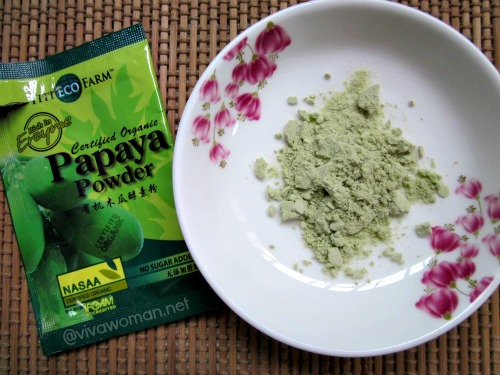 Somewhat bearable scent
I found the papaya powder from an organic store and decided to buy some loose packets to try. The powder is available in a bottle too and it's actually sold as food. It has a very distinct papaya scent, which isn't all too unpleasant. I suppose most people will find it bearable when used on the skin but I won't say the same if it's to be ingested from the mouth.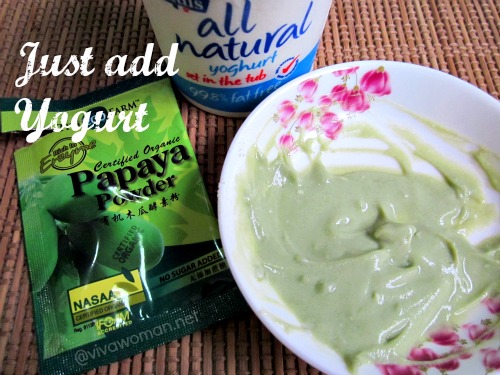 Add yogurt or honey
The easiest way to make this green papaya facial enzyme mask is to add yogurt or honey. Yogurt has exfoliation properties because of AHA while honey has skin hydration benefits. So depending on your needs, you can add either one or even both! Just mix the powder in, apply on cleansed skin, leave on for between 10 and 20 minutes, and then wash off and moisturize as usual. Easy peasy! If you can get your hands on green unriped papaya or green papaya powder, I'll recommend you to give this a try because it helps to keep your face soft and smooth!
Comments