Get Your Skin Hydrated 24/7 With Odacite Oleosomes Time Release Delivery Creme
Ever liked a product so much you want to use it all the time? That's exactly how I feel about the new Odacite© Oleosomes Time Release Delivery Creme. I want to use it every chance I get. Yes, it's THAT good! And to think I was initially skeptical about their promise of time release.
Yet how can I be blamed? I mean doesn't time release sounds like a tall order in a mere skin cream?
But Odacite© Oleosomes Time Release Delivery Creme is truly that: a high performing formula that promises optimal delivery of actives and hydration over the entire day or night. And how is that possible?
The answer lies in its key ingredient–Oleosomes–that are found naturally in seeds.
So I'm learning for the first time that Oleosomes are specialized organelles found in the cells of plants that act as reservoirs to store vitamins and triglycerides. Examples of such plants include canola, cottonseed and safflower.
Oleosomes work like an encapsulation system and are capable of delivering emollient oil and vitamins steadily to the skin over time for long lasting moisturizing.
Apparently, Oleosomes melt upon contact with the skin, and release their contents into the stratum corneum. But what's really unique is that not all Oleosomes collapse at once, giving the property of controlled release.
In addition, they are capable of absorbing and protecting fragrances, essential oils and other unstable actives which means efficacy of these ingredients are retained in a formulation that contain Oleosomes.
Intrigued much? I know right…because I definitely was when I first discovered this product.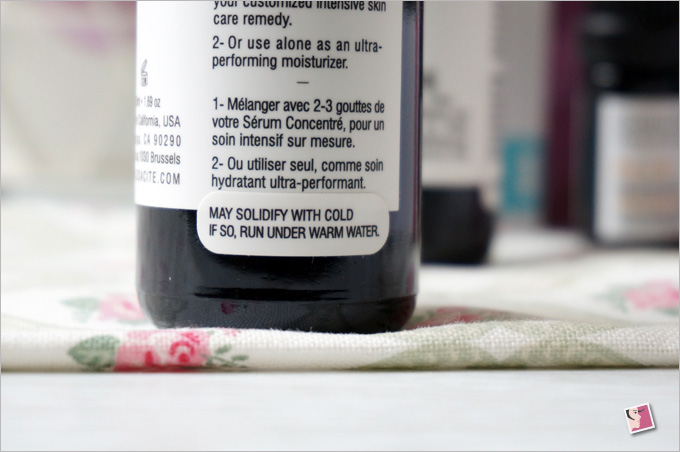 Odacite© Oleosomes Time Release Delivery Creme | 50ml, US$68
In addition to Oleosomes, Odacite© Oleosomes Time Release Delivery Creme also contain a multitude of ingredients to create a formula that instantly refreshes the skin with divine hydrated texture. These include:
Aloe Vera that boost hydration
Antioxidants rich tea extracts to the aging process
Hyaluronic acid that plumps up fine lines and wrinkles
Calendula which soothes skin inflammation
Carrot seed oil that revitalizes the skin.
This product is made with 83% organic and 100% plant derived ingredients. It is also GMO- and gluten-free.
Here's the full ingredient list:
Aloe Barbadensis [Aloe Vera] Leaf Extract, Calendula Officinalis [Calendula] Flower Extract, Camellia Sinensis [Green Tea] Leaf Extract, Butyrospermum Parkii [Shea] Butter, Carthamus Tinctorius [Saflower] Oleosomes (and) Sorbitan Olivate, Cetearyl Olivate, Glycerin, Aqua, Cetyl Palmitate (and) Sorbitan Palmitate, Daucus Carota [Wild Carrot] Sativa Seed Oil, Limnanthes Alba [Meadowfoam] Seed Oil, Caprylic/Capric Triglyceride, Alcohol, Simmondsia Chinensis [Jojoba] Seed Oil, Crithmum [Sea Fennel] Maritimum Extract, Rosmarinus [Rosemary] Officinalis Leaf Extract, P-Anisic Acid, Sodium Hyaluronate
Odacite© Oleosomes Time Release Delivery Creme can be used alone as a moisturizer or it can be used jointly with a targeted Odacite Serum Concentrate to create a customized and time release skin remedy.
I actually use the cream both ways–sometimes on its own with my other products, sometimes with their Papaya Geranium Serum Concentrate. But always with the Odacite Rose + Neroli Hydra-Vitalizing Treatment Mist.
Whichever way I use, Odacite© Oleosomes Time Release Delivery Creme helps my skin stay hydrated and well moisturized for longer. In fact, I like the product so much I incorporate it into both my day and night skin care routine and I'll say emphatically that I'm 100% satisfied with this product.
And if you ask me about the price, 50ml at US$68 is reasonable based on the excellent quality it delivers. This is definitely a product I recommend trying.
Based on my usage, I'm anticipating the bottle to last me three months or maybe more.
Odacite© Rose + Neroli Hydra-Vitalizing Treatment Mist | 50ml, US$39
Okay, I like this product because it's got two of my favorite ingredients–Rosa Damascena and Neroli. Rose water is known for its sebum-balancing properties while Neroli has skin regeneration properties.
Other than those two key ingredients, Odacite© Rose + Neroli Hydra-Vitalizing Treatment Mist also contains fresh Aloe Vera juice to keep skin moist and protected from environmental aggressors. Another noteworthy ingredient is Aspen Bark that has potent astringent properties help to minimize pores.
Here's the full ingredient list:
Aloe Barbadensis (Aloe Vera) Leaf Juice*, Rosa Damascena (Rose) Flower Water, Sodium Hyaluronate, Glycerin, Sodium Levulinate, Sodium Anisate, Populus tremuloides (Aspen) Bark Extract, Pancratium Maritimum Extract, Olea Europaea (Olive) Leaf Extract, Caprylyl/Capryl Wheat Bran/Straw Glycosides, Fusel Wheat Bran/Straw Glycosides, Polyglyceryl-5 Oleate, Sodium Cocoyl Glutamate, Glyceryl Caprylate, Citrus Aurantium (Neroli) Flower Oil, Cananga Odorata (Ylang Ylang) Flower Oil, Phenethyl Alcohol
This is now my go-to product right after cleansing my skin, both AM and PM. It works like a toning mist that helps to balance the skin pH, hydrate and prep the skin for the next layer of skin care. I also understand that this formulation works for combination, normal or sensitive skin.
According to Odacite©, you can use this treatment mist four ways:
In replacement of your lotion–before applying your oil serum or moisturizer to seal in actives.
Throughout the day, in the plane or after exercising to refresh your complexion.
As a final touch on top of makeup to set.
After cleansing to restore perfect skin pH and minimize pores.
I consider this product pricey. Of course I can also use another brand of face mist with Odacite© Oleosomes Time Release Delivery Creme. But I really feel better using this since it's formulated to compliment each other.
Besides Rose + Neroli, the other two treatment mists available are Aloe + Immortelle (for hydrating and repair) and Mint + Green (for acne prone skin).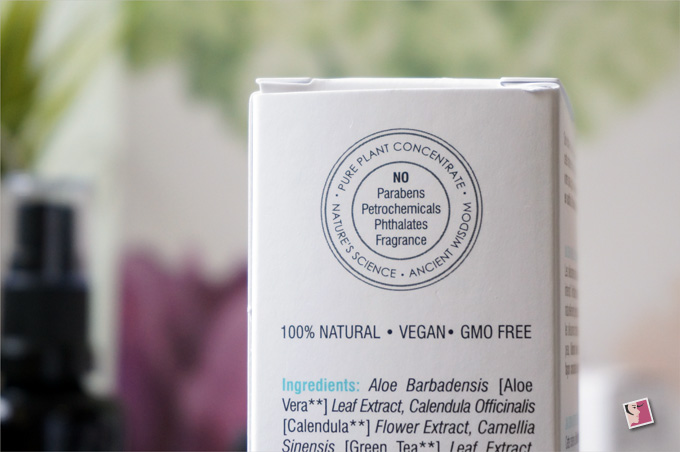 Summary
As you can tell, I'm completely sold to Odacite©. Their products have proven time and again to be unique and efficacious and I have nothing but raves for them.
Because their products are quite potent and I've had readers whose skin can't even handle very gentle formulations, I'll recommend that you approach their products with caution if your skin is particularly sensitive.
Otherwise, I think most who try their products will like them. Their prices are not of mass market appeal but rightly so. This is a cult brand and deserves to be in a class of its own. There is little to dislike about them–my tiny gripe about these two products is that their dark packaging doesn't allow me to tell how much product is left.
About Odacite©
For those who are new to Odacite©, here's a quick introduction:
Odacite© is a French play on the word "Audacity". But it's not a French brand. This is a made-in-California skin care range based on French skin care philosophy.
Here's a brand that is committed to being clean. Their products are made with high quality ingredients, precious plant extracts, beneficial oils and pure cosmeceuticals without parabens, petrochemicals, phthalates, formaldehyde, fragrance, or GMO ingredients.
The brand also strives to produce vegan products that are PETACertification, which means their products not not tested on animals.
But what's really unique about the brand is that their range comprises a series of unique products offering customize skin routine to answer specific skin concerns. Like Odacite© Pure Elements Serum Concentrates and the Odacite© Pure Elements SYNERGIE[4].
Availability
All Odacite© products are available from their website. International shipping is available but at an expensive shipping rate. You can also check out Pure Tincture (from Singapore) and Naturisimo (free international shipping). However, the last I checked, both web stores do not carry these two new products. Perhaps at a later date…I'm not too sure.
Tried Odacite©? Which is your favorite product?
Products featured were given complimentary; this review is in line with my disclosure policy.
Odacite© Oleosomes Time Release Delivery Creme
Pros
Delivers excellent results
Quality ingredients
Cons
Not readily accessible outside US
Comments