Indulge In Tasty Clean And Lean Bentos From Lean Bento Bistro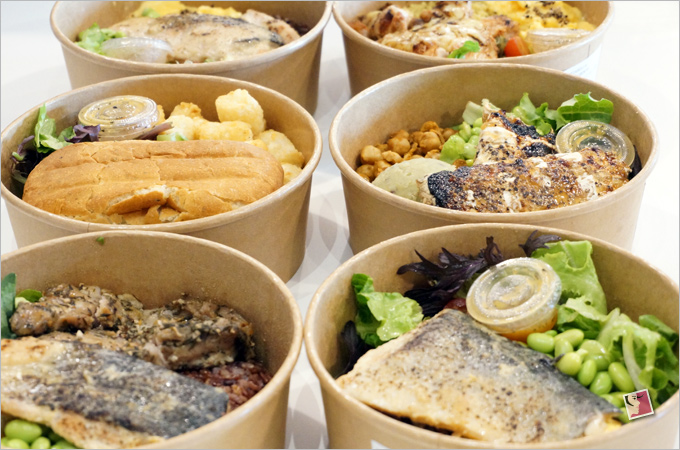 I'm more excited about clean eating than clean beauty. Each time I stumble upon a great clean food choice, I can't wait to share about it.
Like Lean Bento Bistro that offers an array of Japanese inspired wholesome bentos. I haven't been to the bistro located at 43 Holland Drive but I've made two online orders from them. At that time, there were limited choices except to order directly from them. But delivery charges were S$10.95 for a minimum order of S$40 and above.
It was impossible to order S$40 worth of food for myself as not everyone in my family is keen to try it. So I mooted Lean Bento to my colleagues for a birthday celebration. With more people, it was definitely easier to meet the delivery requirement.
The reception to the food turned out so good, I organized another order soon after. And both times, I ordered their Honey Miso Salmon Bento because it's simply delish!
Types of bentos
The bento comes with salmon in honey miso broth, wholegrain basmati sushi rice, scrambled eggs, cherry tomato, truffle edamame , and a small salad.
I'm not exactly a fan of salmon but this honey and miso infused salmon is so tender and flavorful, I would highly recommend.
Besides the salmon bento, you'll find succulent chicken and scrumptious vegetarian bento cooked in a variety of seasoning. If you're a big eater, you can also order a premium bento which consists of a mixture of salmon and chicken.
Prices for their bentos are pretty reasonable with brunch starting at S$10.95. I have to say their portions are rather generous so you don't have to worry about not having enough to fill your tummy.
Tasty and satisfying
According to Lean Bento, clean and lean eating does not have to be tasteless or boring. That is why every bento they serve is crafted and calorie-portioned with satisfaction in mind. They believe that you can diet and still indulge the smart way.
Indeed! These healthy bentos are anything but bland. Already, I'm looking for an excuse to make another round of order soon. I just noticed they've expanded their menus and certainly wouldn't mind giving their waffles, muffins and cookies a try sometime.
If you're keen to order from Lean Bento online, remember to place your order at least a day earlier to avoid disappointments. They deliver quite promptly so you have nothing to worry about.
Anyone tried Lean Bento? Fan or foe?
Comments