7-day gallbladder cleansing detox program recipe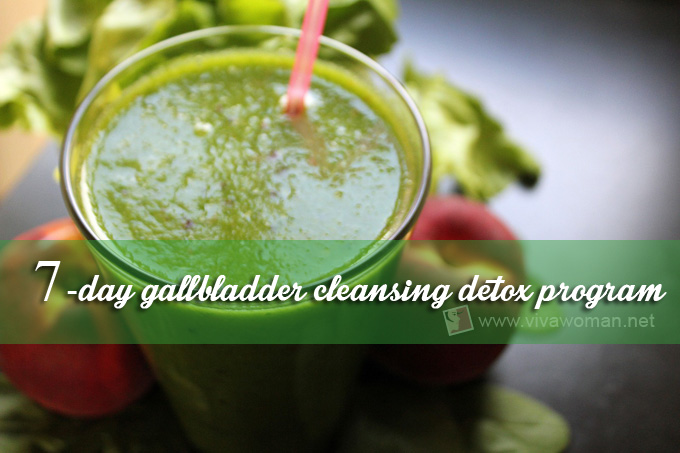 Have you heard of gallbladder cleansing or gallbladder flush?  It's a detox program that actually help to flush out gallstones that have accumulated in our body over time. 
I have heard about it but have no idea on how it works until I learnt it from Doris of Live Life…Organics & Your Health who did a 7-day detox program five years ago to flush out more than 50 stones of different sizes from her gallbladder.
Our liver is consistently stagnant, sediment often settles out of the bile and form accumulations that resemble sotnes, sand or mud in the gallbladder. Since the gallbladder acts as a reservoir for bile, it becomes less efficient when clogged with sediment, and acute problems result when stones becomes lodged in the bile duct leading from the gall bladder to the duodenum. Gallbladder cleansing clears residues from the liver as well.
According to Doris, individuals who regularly experience stress may develop gallstones and most chronically ill people also need gallbladder cleansing before they are able to recover completely.  These people with gallstones experience some common symptoms such as: indigestion, flatulence, periodic pain below the right front side of the rib cage, tension in the back of the shoulders near the neck, bitter taste in the mouth, and chest pain. 
In fact, this remedy that Doris has tried has made many gallbladder operations unnecessary. However, she stressed that it should still be done with the guidance of an experienced health practitioner.
The following 7-day detox procedure that Doris has shared do sound simple but I believe success can only be achieved with a high level of perseverance.
Drink 1 litre of apple juice per day for 6 days. Preferably organic apples. Alternatively, drink 6-8 glasses of honey+apple cider vinegar cocktail per day for 6 days.
On the 6th day, skip lunch or you may have a clear vegetable soup or simple salad. At 10pm (before bedtime), mix 1/2 cup of lemon juice iwth 1/2 cup of olive oil and drink. After that, go straight to bed! Lemon juice helps soften the bile duct. Olive oil stimulates excretion of bile that helps flushing the stones out of the body.
In the next morning, stones (greenish in colour) should pass out with the stool.
In addition, the diet during the detox week should be less oily. 
Doris also recommends practising the cleansing method once a year and doing it again after a few months if there are lots of gallstones passed out during the first time.  The numbers, she said, can apparently run up to 100 stones!
Comments