Why you should not steam your face so often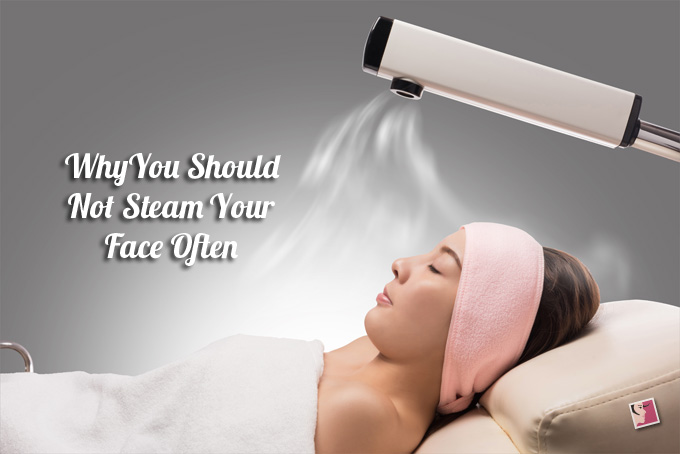 I have a phobia of having my face steamed during facials. When I close my eyes and feel the hot steam hovering over my face, I always fear the machine will malfunction and I will get hot water splashed on my face instead. Okay, that's pretty irrational. I know. But I always have this feeling that steaming isn't that great for my face even though it is supposed to open up the opens for better cleansing and some experts even claim steam moisturizes the outer layers of the skin.
Perhaps it's true that the skin will feel plump and saturated with the water coming from steam but from the various books I've read, the heat coming from steam is actually bad for our skin. Hot water can leave skin feeling dry and irritated, plus may cause dry skin types to overproduce more oil. In addition, it will aggravate broken capillaries on the skin too.
According to Paula Begoun in The Beauty Bible, wet heat is deceptive. "Because the surface layer of skin likes water so much, hot water can enter the skin, stay there, and cause a burn-like reaction."
In addition, I also read from the Acne Magazine that excessive facial steaming may actually leave people with acne proned skin to break out more because the steaming action may actually swell the skin's top layer, which can trap oil, dirt and bacteria in the pores and cause acne postules to form. It can also cause inflammation.
Well, I'm not saying that you can't steam your face but it's best to steam in moderation.  Once a month during a facial is probably fine.  In addition, if you're using some DIY steaming therapy, be careful that the steam is not too hot.  And frequent sessions at the suana is a bad idea as it could leave your skin more dehydrated.  
But personally, I think it's fine not to have my face steam.  I'll rather keep it steam free.  So what about you?
Comments