Share: do you often rest your face on your hands?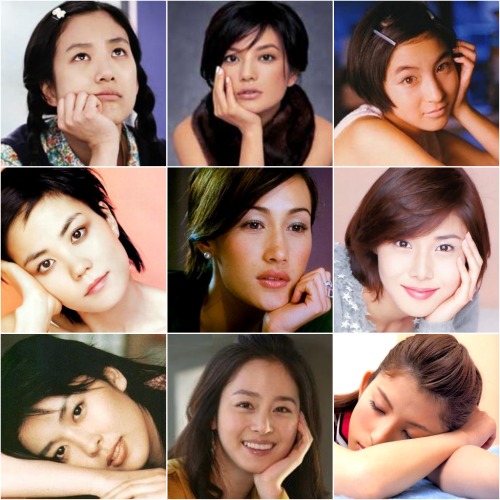 Hey VivaBellas, are you daydreaming on your desk or your bed? Or maybe taking time to plan ahead for 2011? Well, if you are, let's do a quick check: do you have any of your hands rested on your chin, on one side of your face or maybe both sides while doing so? Or maybe you're so comfortable that you're about to fall asleep on one of your hands even?
Well, if you've got this habit of resting your face on your hands or should I say propping your face with your hands, then one advice I have for you moving on to 2011 is, kick this habit in the new year. Why? Well, whatever you're doing is causing that part of your face to be inevitably pressed and in the long run, may affect the face shape or worst, cause wrinkles to form or lines to deepen.
And I said MAY only because I'm speaking from my own experience. Like the first top left picture, I had this habit of resting my left hand on my left cheek while thinking in the past and guess what. I noticed that I have some fine lines near the nasolabial groove on that side of the face. There could be other factors contributing to those lines but I'm pretty sure my hand had a part in it.
So tell me, do you have this habit?
Comments