Applying foundation with sponge or brush?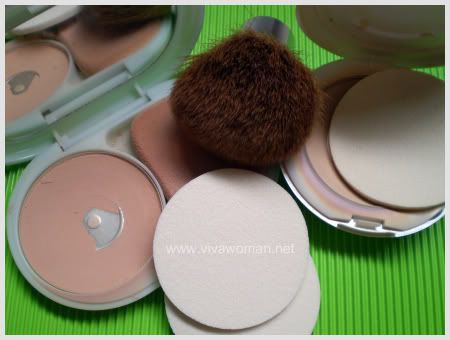 Ladies, do you use compact powder foundation? If you do, what do you use to apply the powder on your face? Sponge, brush or fingers? I have tried both the sponge and brush but I've never used my fingers because one, I'm not comfortable using them and two, I think I won't do a good job with them.
Between the sponge and the brush, I prefer the latter for the more natural finishing. I used to rely on the sponge and even though I always change them regularly, I found my foundation getting streaky sometimes, especially when I've applied the power in haste. Then I switch to using my kabuki brush and love how natural I look because the bristles allow the powder to be better evenly spread and I don't end up overloading my face with too much powder. In fact, I can now apply my powder even in a hurry without too much problems compared to using sponges.
Some ladies cite hygiene as a reason for using a brush but personally I never had a hygiene issue with using sponges because I always toss them out quickly. Actually come to think of it, I don't even wash my brush that frequently!
But now I realize one major problem with using a brush. Way too much wastage! I didn't remember my compact powder finishing up quickly when I used sponges. And unlike mineral makeup, I have to pick up a lot more of the powder to get an even coverage.
Now this is a real bummer because I've switched from using mineral foundation to compact powder thinking that I've found the answer for a more natural makeup but I'm not about to spend more for that purpose. So I'm a little torn now. Should I revert to using the sponge again?
Geez…sometimes makeup is such a pain!
Comments