Do you wash brand new makeup sponges?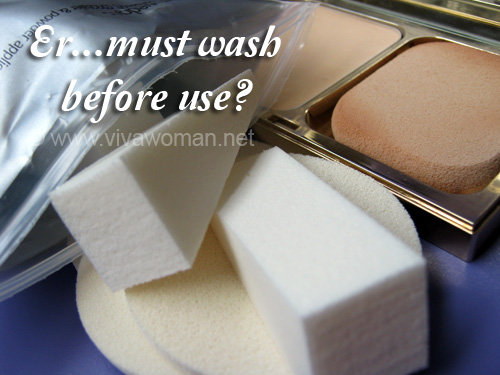 Okay, I have a concern that is bugging me and I wonder if you ladies can help me out? You know those makeup sponges that come with the compact powder foundation? Do you wash them prior to using? Well, I never did. In fact, I have never given it a second thought and I just use them brand new, unwashed. And I will add that this has happened for many years. However, of late, I started thinking about this again because I'm now using these sponges quite frequently and I wonder if I should wash them prior to usage.
The thing is, I wash ALL my makeup brushes prior to using them even if they're brand new. So why is it I never thought about washing makeup sponges before using them? The only explanation for me is that most of the sponges comes packed in a plastic wrapper and so my impression is, they're clean. But are they really that clean? Why do I think they're cleaner than the brushes? Afterall, nowhere does it say these sponges have been sterilized.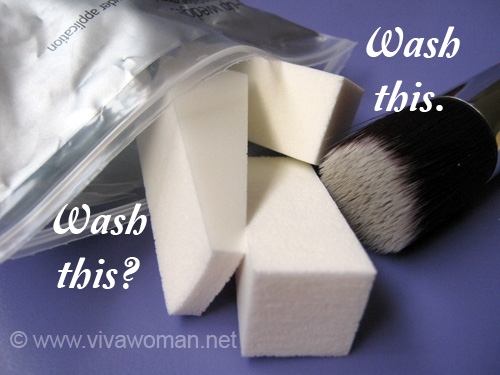 Actually, I started washing my brand new sponges prior to using them now. Even though I never had any problems using them unwashed, but it gives me peace of mind and it's just a small effort. So what do you think ladies? Do you think I being paranoid? Or are you all already washing brand new makeup sponges and I'm the only late bloomer in this area? (>.<)
Comments