Share: can you use your eye cream on your face?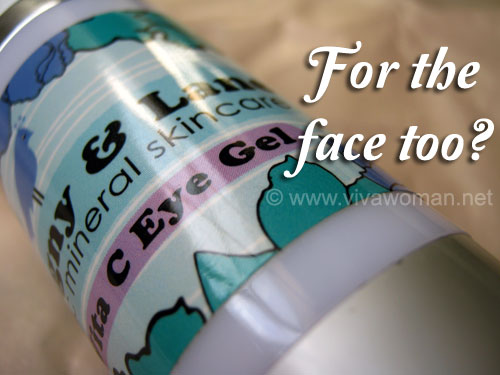 I received an interesting question from a reader, Sandy, who wanted to know if we use eye cream as a face cream. Her reasons being that she does not want her eye cream to go to waste her.
Can we use eye cream as a face cream? I recently purchased a set of skin care. I ran out of my moisturizer but I still have half a bottle of eye cream. I don't want it to go to waste and I don't like to mix with other skin care products either. Please advise.
I told Sandy that she can use the eye cream on her face, especially if it's meant to get rid of fine lines and wrinkles. I often use my eye cream for such purposes too. Sometimes, I squeeze more than what is needed and what I do is to apply the excess on my forehead and the corners of my mouth as I have some fine lines there. Some of the eye creams I used contain active ingredients like vitamin C and hence, they'll be good for other parts of the face.
However, I also told Sandy that the eye cream is likely not moisturizing enough for the face. Unless hers is an exception, most eye creams are formulated to reduce eye bags, reduce dark eye circles and increase elasticity. They are typically not as moisturizing as a facial moisturizer with some exceptions. Hence, even if I were to apply my eye cream on parts of my face, I would still moisturize with a face oil or face cream.
What do you all think? Have you used your eye cream or gel on your face and do you think it can be used on its own on the face?
Comments