Why I Turn To Online Grocery Shopping And My Experience With Open Taste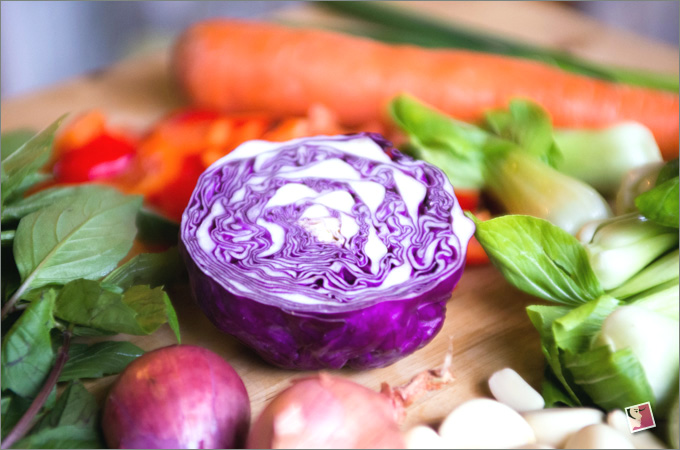 I'm probably one of the last to embark on online grocery shopping among my mommy colleagues. Some of them have been at it for years and can rattle off a list of where to buy the freshest ingredients and when to look out for sales.
While I secretly envied their courage, it took me a long while to warm up to the idea of buying from an online grocer. It was only when the wet market I go to for my poultry supply was closed for renovation that I started to seriously reconsider my shopping options.
There was the supermarket of course but for some strange reason, I felt so uninspired each time I stepped in. I can't seem to add anything into my basket even though I needed ingredients to cook!
My considerations about shopping for groceries online
I was desperate for a viable alternative as this predicament could not continue indefinitely. So in the end, I bit the bullet and ventured online…but only after much considerations.
Some of you are probably finding it odd that I should find shopping online for grocery such a pain. Well, not getting to see and touch my ingredients was disconcerting. I was also adverse to having a stranger select my meats and veg. I couldn't help but wonder…
How am I sure that I'll get the freshest and the best?
What if all I receive are a bunch of rotten veg or fruits?
What if the fish smells or the chicken is bruised?
But I can't know until I've tried right? So I eventually caved in and placed my first order. I'm sure you'll agree that having someone deliver my meats and veg to my doorstep is way better than lugging bags home myself.
I'm pleased to say that after some rounds of testings, I'm now purchasing my groceries online on a regular basis at Open Taste. And you may like to know that I really like it!
My experience with shopping at Open Taste
I first learned about Open Taste some years ago from my colleagues. At that time I didn't see a need to get anything from the grocer and so I kept my distance. But this was the grocer that I checked out when I changed my mind about shopping online for meat, seafood, and veg.
They claim to collect fresh produce from over 200 farms in 6 countries. I'm not entirely sure how this works (didn't bother to read the detailed info on their website) but I have to concede that their ingredients are pretty fresh. In fact, most of their ingredients are fresher than what I get from the supermarket.
I also like that I can get many items at lower prices as compared to what I pay at the supermarket. The poultry is not as cheap as what I pay at the wet market though but the quality is way better. Also, each ingredient comes individually packed with proper label indicating the date to be used by. They've obviously thought of every detail!
I usually order apples, berries, poultry, fish, along with some veg on a weekly basis. Many of their supplies are organic and the prices for those items are also lower than those at the supermarket.
Anyway, my favorite item by far is their no-hormones, no-antibiotics whole chicken. I swear it makes my soup tastier!
Smooth delivery process with prompt notifications
There is even a selection of marinated uncooked food, dairy products, pasta and sauce, entrees, soups and stews, plus wine and juice. Good enough selection to prep some really delicious meals!
And those who are into subscription boxes might like to receive their farm box of fruits, veg, milk, eggs, and some meat weekly at a subscription price of $29.99 with free delivery. It's quite a good deal if you're into eating standard items every week. Unfortunately, it's not something I'm keen on.
My experience shopping with Open Taste has been good. I usually order on a Saturday for a Monday delivery. Delivery is free when I order at least S$49 of ingredients. I can even specify the preferred time of delivery and leave specific instructions for them if I happened to be away.
What's great is that I'm notified every progress of the delivery via SMS–from preparation to fulfillment–so I know exactly when to expect them at my doorstep. No surprises!
The meats and seafood come packed in a cold bag with plenty of ice packs. You don't have to pay anything for the cold bags if you return them immediately. Otherwise pay $0.99 if they're returned within a month.
Get $15 off your first order at Open Taste
Has any of you shopped at Open Taste? If so, wanna share your experience with me too? For others who have not shopped at Open Taste and want to consider doing so after reading this, you may like to know that you can get $15 off your first order if you use my promo code 31A72D. In turn, I'll be rewarded with some credits when you shop.
Well, going forward, I may just try shopping at other online grocers my colleagues have recommended. If I like them, I'll make sure to recommend here. So be on the lookout if you are into grocery shopping! #k8SjZc9Dxk#k8SjZc9Dxk
I purchased all the products featured in this post; this review is in line with my disclosure policy.
Grocery Shopping at Open Taste
Pros
Wide selection of vegetables
Fresh produce
Easy ordering
Prompt delivery
Reasonable prices
Comments