Happy Holidays from Viva Woman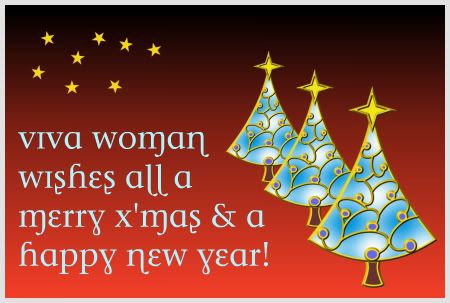 Merry Christmas everyone! No long post today but I would like to take the opportunity to thank all my readers who have been visiting this blog regularly. I also appreciate the support from my sponsors who have been more than generous especially with their contributions for the giveaways.
If you haven't entered in the Viva Woman Bejeweled Giveaway, then you might want to check it out today if you have some time. We're into part 4 and next week I'm running the finale of this series.
And if you're here today looking for some beauty information to read, I'll leave you with this interesting article titled What Comes First, Eye Cream or Moisturizer? from Total Beauty.
Have fun!
© www.vivawoman.net copyright notice ☺
______________________________________________________________
Comments