Shop Tour: Sephora opens in Singapore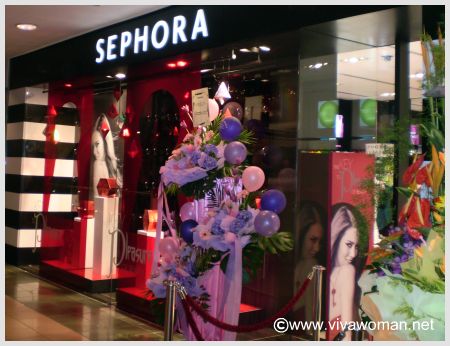 I'm delighted to bring you the Sephora that beauty junkies have all been waiting anxiously in Singapore. The official opening to the public is 4pm this afternoon but I managed to sneak in for an earlier preview.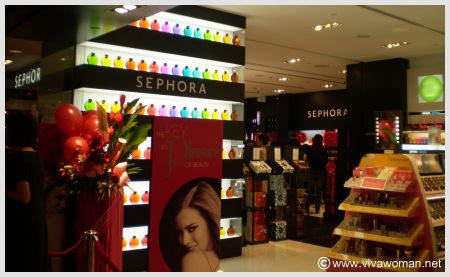 So after waiting for so long, we now have a bigger Sephora store. If you were griping about the small little Sephora corner at DFS, then this 3,200 square feet shop smack at B1 of Ngee Ann City with over 100 brands of beauty and cosmetic products may delight you.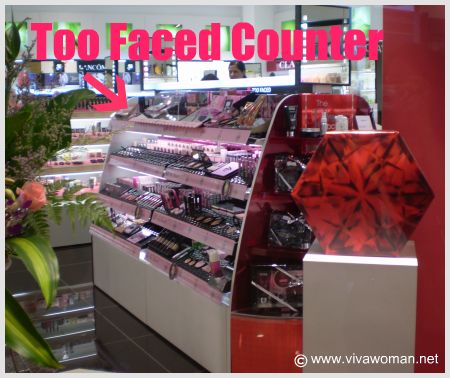 I say may because of all the brands that they're carrying, only one-third is new to Singapore and the most outstanding one is Too Faced which was the center of attraction for most of the gals because of the pretty packaging and bright colors. Besides Too Faced, the other one that attracted a fair bit of attention was Pop Beauty. Other than the two brands, other makeup brands spotted were i.d. bareMinerals under Bare Escentuals, Becca, Hourglass and organic brand NVEY ECO.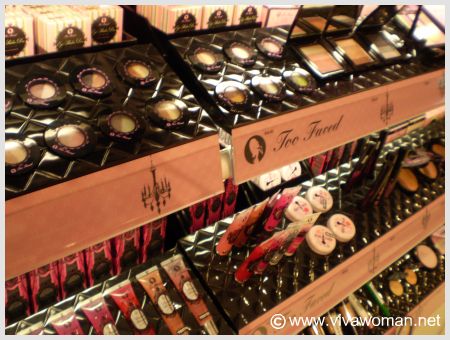 I also spotted products from Bliss, Juice Beauty, Living Nature, Ole Henriksen, Pola, John Masters Organics, Bosica, Gianna Rose Atelier, Frederic Fekkai, Smith's Rosebud Salve and of course Sephora house brand! Sorry to disappoint you gals but there are no hot favorites like Urban Decay, Laurier Mercier, Tarte, Cargo, Smashbox, NARS, DuWop or Philosophy that many of you are expecting.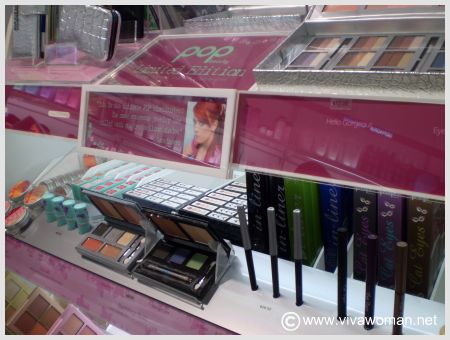 I don't know why they cannot bring in those brands noting that they're really trying to target the younger crowd who are Internet savvy. Because seriously, it is quite a yawn to walk into a Sephora and see most of the major brands we already see in the department stores like Lancome, Estee Lauder, Clinque, Clarins, Biotherm, Dior as well as Benefit and the usual fragrance brands. Well, let's hope they'll bring in those later especially in view that they are planning to open two to three more stores in Singapore next year.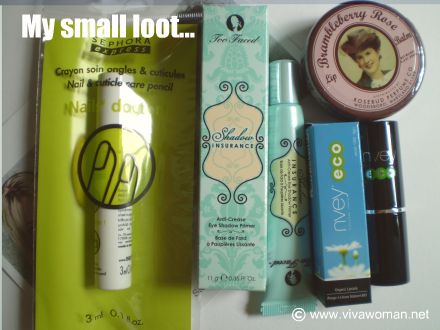 And of course I couldn't walk away without getting some stuff from Sephora. I've been lemming for Smith's RoseBud Lip Balm for the longest time and finally I've got my hands on one of it! As for Too Faced, I only got one item because I'm not too sure of the pricing of Too Faced Cosmetics and didn't want to find out later that I'm overpaying.
So my beauty friends from the other parts of Asia, no need to catch a flight here just to visit Sephora. Aside from the excitement, you're not missing much at all!
Comments