Must you wear matching bra & panty?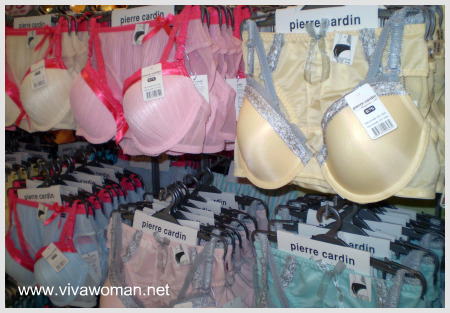 I usually wait till the Chinese New Year to buy new underwear for myself and this year is no exception. It's usually the first thing I think of but the last thing I get. This year, I bought a number of underwear because there were various sales going on at different locations. Since yellow has been announced has the color of the year, I decided to get myself some yellow undies since I can't take to yellow clothes. Heh.
What frustrated me though is that I couldn't find a decent matching set of bra and panty. I found one nice bright yellow bra from Sorella and they even had my size. However, it didn't come with a matching panty. Then there was a Pierre Cardin matching bra and panty set in yellow I spotted but they didn't have my size! Sharks…
In the end, I got the yellow bra from Sorella and a panty in the closest matching color from the same brand. But I wasn't entirely pleased with my purchase. While I'm not that particular that the underwear I buy must be in matching sets, I always aim to get them in matching colors. Somehow, I find it a little odd to wear different colors even though my undies are hidden from public scrutiny.
So how about you ladies? Are you particular about wearing matching bra and panty sets?
Before you answer me though, let me wish all my Chinese readers a Happy Lunar New Year! Gong Xi Fa Cai!
Comments