Do you wear matching jewelry sets?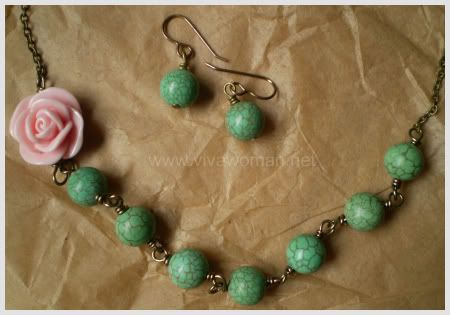 Although I don't always wear matching earrings and necklaces but I do prefer matching jewelry sets.  At the least, I'll like to ensure that they are in the same color group. I'll usually pick my choice of necklace first which means the earrings will just have to fit somehow. And if the seller does not have a matching pair in her store, I'll usually ask for one to be made. 
So this came in last week for me from Aphrodite888. I ordered the Casablanca necklace and Sari made me a simple pair of earrings to match.  Some of you may remember her store because she joined as a sponsor in one of my earlier giveaways. I really love her designs and I eagerly wore it yesterday to attend a beauty workshop!
So do you like to wear matching jewelry sets? And what do you base your choice on? The necklace or the earrings? Or maybe the bracelet even?
Comments