Where to get Rootote in Singapore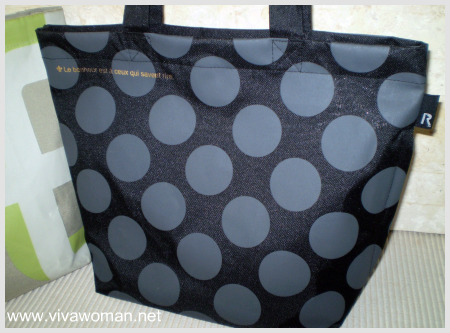 The Rootote collection in Artbox located at #02-44/45 AMK Hub has expanded to include more designs in Cotton, Polyester and Curieux. However, I didn't see any from the Luxe or Plain selection and while there were some Rootote Tall designs, the selection was limited to a handful of Cotton.
I couldn't resist getting the Rootote Medium Roundel, a design I've been eyeing because of the color combination. It is in the exact material, size and design as the Rootote Medium Corner which I already have.
I know Artbox has another outlet at #03-18 Tampines Mall but I'm not certain if they carry Rootote. My guess is yes although I would need someone who knows to verify this. Besides Artbox, you can also find Rootote available in various shops throughout Singapore. I saw a few Rootote Plain in Maameemoo at #B1-02 Wisma Atria and I understand that you can also find a good selection at Fie Japan located at Bugis Junction #01-16, HarbourFront Centre #02-14 and Tampines Mall #01-01A. In addition, you can also order Rootote online at Mela. In fact, a friend had already ordered a couple from them.
If you know of any other places that sell Rootote, please leave a comment with the details.
Comments