DIY Beauty: onion mask for a bad breakout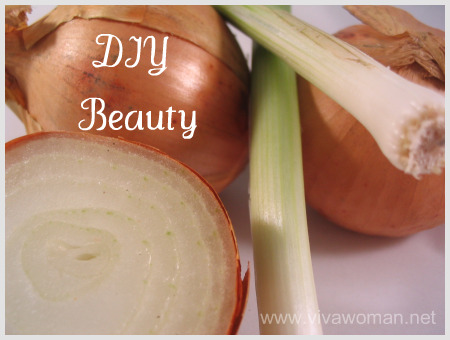 Would you put onions on your face? I'm not sure I would but if have a bad breakout, you might want to try what Jess of Yours Essentially did because onions have sulphur content that can help to combat acne.
Recipe and usage method
What she did was to blend a quarter of a big white onion, a small bunch of parsley (which is good to prevent blackheads and clogged pores), added some distilled water and honey to the blend and left it overnight in the fridge. Before applying the mix to her face, she added white kaolin clay so that it is easier for application. The mask is to be left on the face for about 20 mins, before massaging gently to exfoliate the skin and then rinsed off.
According to Jess, the mask was a little messy but she used it twice a week and her breakout was under control after 2 weeks of usage. "My breakout was under control; the pimples were no longer red and inflamed."
Onion mask cannot be used immediately
This onion mask is good for oily to combination blemished skin but a word of advice from Jess is that you SHOULD NOT use this mask immediately but only after chilling it overnight. Because if you do, the onion fumes are going to sting your eyes so badly. She's speaking from experience because she tried it the first time and was stumbling around, blinded for the next 15mins.
Finally, keep the blend in the fridge for 2-3 days at most.
So anyone game for this mask?
I am looking for contributions of DIY beauty experiences. If you have tried a DIY recipe for beauty reasons and would like to share, please send me an email – vivawoman[at]gmail.com
Comments