How to have your nail polish done in 5 mins?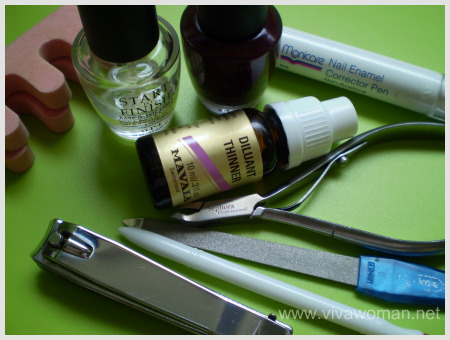 For those who do your own nails, you should know that getting your nails done salon style can be time consuming. I remember someone telling me she takes about 45 minutes to do her own pedicure. So how is it possible for me to get mine done in 5 minutes?
The trick lies in not getting everything done at once.
Typically, I do my own pedicure once a fortnight. The full works from removing my oil polish, pushing my cuticles, exfoliating my feet, trimming my nails to layering the new polish.
Because I can't spare the time to do all these together so what I do is to complete the first part excluding trimming and polishing the nails in my shower the day before. Since the steam and warm water from the shower would soften my cuticle bed, I don't have to apply anymore cuticle softening cream if I don't want to. I can also exfoliate the feet so much quicker during my shower. And unless my nails are in bad shape, I don't buff them either.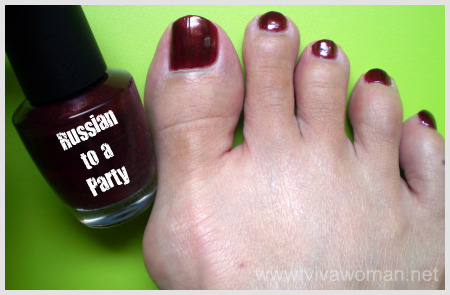 Then I leave the trimming and application of the new polish to the next day and everything is so much hassle free! I only need to trim my nails, apply two coats of nail polish and I'm done! I have been skipping the base and top coat lately out of laziness. If I want to add that, then it may take me about 10 minutes because I usually wait for the base coat to dry before applying the nail polish.
So how long does it take you to do your nail polish DIY style? Do you have any additional tips to keep the process quick and hassle free?
Comments