Not safe to buy sunscreens based on SPF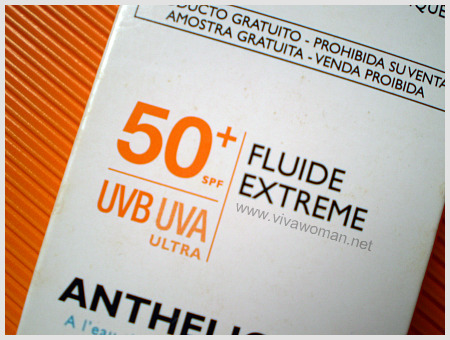 Pei Fang's guest post reviewing the La Roche-Posay Uvidea XL opened up some questions regarding SPF and PPD. I thought I'll do a quick post to clarify.
SPF rating pertains to protection from UVB rays only
SPF as you most probably already know, stands for Sun Protection Factor and measures the amount of protection from UVB rays or how long you are protected from burning.  The SPF rating is calculated by comparing the amount of time needed to produce a sunburn on protected skin to the amount of time needed to cause a sunburn on unprotected skin.  A higher SPF does not translate to better protection.  I've written about this before and all I would say here is you're good with a sunscreen offering SPF30 protection level.
SPF rating does not consider damage from UVA rays
However, you need to know that SPF rating does not take into account the damaging effects of UVA which are the ones responsible for aging.   This is why the advice is to always go for a sunscreen that offers broad spectrum protection as you'll need protection from both UVA and UVB rays.
Read the ingredients to verify for broad spectrum protection
However, not all sunscreens give you that indication and the broad spectrum protection could be just claims.  In this case, you have to go a level deeper by reading the ingredients and also take note of the actual content of the sunscreen protection ingredients.  Personally I prefer mineral sunscreens using zinc oxide and I recently read that a sunscreen should have at least 7% of zinc oxide or titanium dioxide to be effective although I think that number is very low.  I would only use a sunscreen if it contains at least 16% of zinc oxide.  You can read my past entry on tips on sunscreen protection and application or read this article at Wiki for more information.  
PPD method of measuring UVA protection
The only method I'm familiar with in terms of tracking UVA protection efficacy is the PPD or PA as it is better known in Japan with plus signs.  The higher the PPD number or the greater the number of plus signs, the better a sunscreen protects against UVA rays.  So if you pick a sunscreen that indicated PA+++, it offers you the greatest protection against UVA protection with a factor of PPD above 8.
Therefore for those who do not want to read the ingredients, then I'll say your best bet is to pick a sunscreen that offers SPF30 with PA+++ for broad spectrum sun protection.
Comments