Handmade jewelry with Czech glass flowers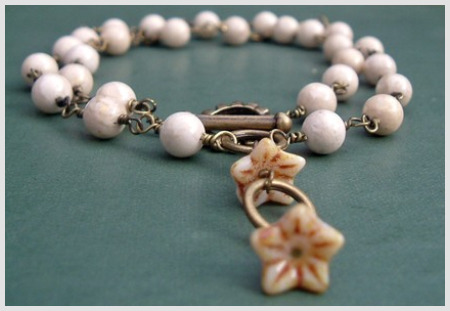 My first love story with Czech glass flowers started with this first piece of jewelry I bought from Riverstone and Bell Flower Necklace at Jewel Designs by Bina.  I love the antique bone finish and Bina was really nice to make me a pair of complimentary earrings also using Czech glass flowers to match the necklace. 
Since then, I find myself particularly drawn to jewelry made with Czech glass flowers.   I think it's the whole romantic and whimsical appeal that make designs using these little flowers really attractive to me.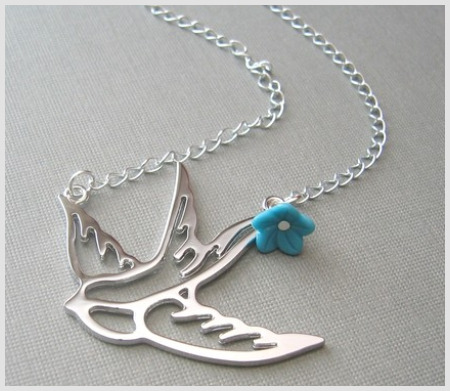 While shopping on Etsy yesterday, I came across a few that were interesting. These were not made with oxidized sterling silver but rather silver or sterling silver. I particularly liked a couple of designs using just a single czech glass flower from Crazy 4 Jewels.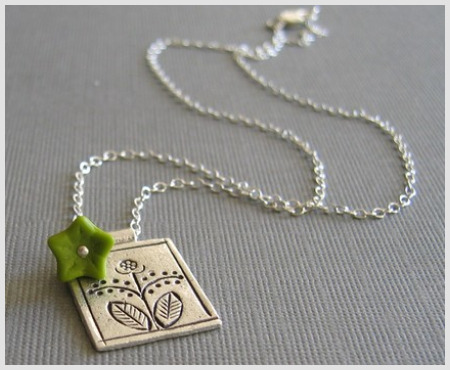 I'm not so fond of wearing pure silver designs but I would certainly wear the Silver Song Bird Necklace and the Flower and Fern Pendant with Wasabi Flower Necklace you see here because of the pretty Czech glass flowers used.  I'm not getting these though but I think they're really beautiful!
What about you? Do you like such designs? Or are these too dainty for your liking?
© www.vivawoman.net copyright notice ☺
______________________________________________________________
Comments