Packaging eye candy for handmade jewelry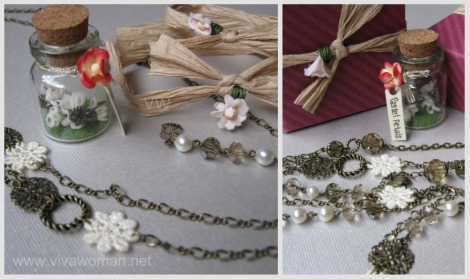 Of all the items I've been receiving in my mailbox, handmade items are my favorite.  More often than not, they all looked too pretty to open up and you can tell that there is a lot of love that goes into the making of such items when it's also well packaged.  This jewelry set I purchased from Pastel Petals is by far, the loveliest that I've received.   The whole packaging matched the feminine grace of the necklace and the delicate looking earrings even came in a little glass bottle!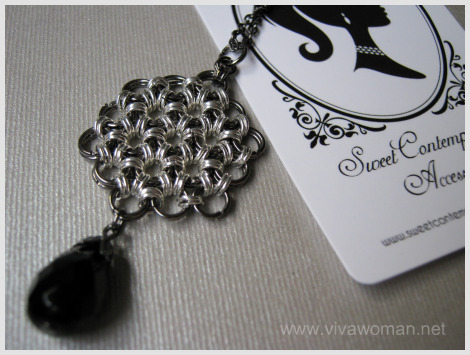 Anyway, here are my other purchases that arrived this week. Just Mabel from Sweet Contemplation – black metal and sterling silver chainmaille pendant.  It came in a little blue pouch but I like the pretty namecard.
Buttercup Bouquet Lariat Necklace from Cymbaline's Designs.  I didn't get the matching buttercup earrings because I already have a pair of bell flower earrings that match pretty well.  The necklace arrived in a neat white box; nothing fanciful but I like it nonetheless.
It's such a pity that I never took pictures of packagings in the past.  I should take more pictures of them next time and post it up on my facebook or flickr.  They make good eye candies!
Comments