Review: Lavera Neutral Intensive Hand Cream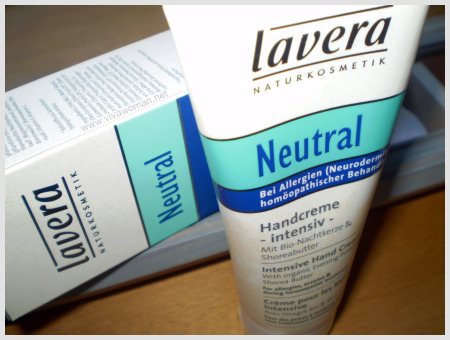 I was hoping to pick up the bigger version of the Lavera Basis Sensitiv Handcreme  but it was out of stock and in the end I settled on the Lavera Neutral Intensiv Handcreme as it was going at S$7 instead of the usual S$29.  I didn't quite like the texture on first contact because it's really very rich and somewhat sticky but I figured it'll make an intensive night cream as the name implies.
Good for those with sensitive skin
This handcream contains organic evening primrose oil, olive oil, palm oil, jojoba seed oil and shorea butter.  Its emollient and anti-inflammatory actions from the special blend of organic oils infuse moisture and restore elasticity plus the Gamma Linoleic Acid derived from evening primrose oil is said to give our skin ultimate caring skin protection and thereby shelter the skin against irritating influences.   Hence, Lavera Neutral Intensive Hand Cream is particularly good for those whose hands have sensitive skin.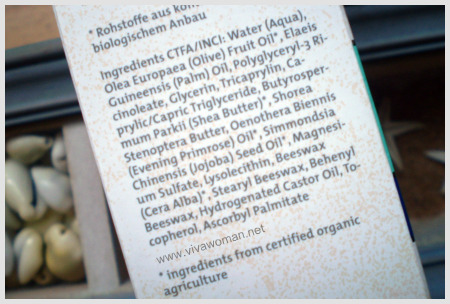 Very rich and able to moisturize the driest of hands
Personally, I wouldn't want to use this hand cream in the day because it's awfully rich.  Although the cream did eventually sink into my skin, the initial feeling is sticky.  But having said that, this Intensive Hand Cream is really great for moisturizing the driest of hands.  And at a steal of S$7, this is definitely a great replacement to my L'Occitane Shea Butter Hand Cream for intensive night-time hand treatment. 
Blend of organic oils and butter not particularly great in smell
For the day, I still like to use the Lavera Basis Sensitiv Handcreme which has become my all-time favorite.   It is lighter than the Lavera Neutral Intensiv Handcreme but still very moisturizing.  So they make a perfect pair – one for the day and one for the night.  But if you're one who is particularly about the scent of your hand cream, then I have to tell you that both Lavera Basis Sensitiv Handcreme and Lavera Neutral Intensiv Handcreme don't smell particularly great with their blends of organic oils and butters.
Lavera Neutral Intensive Hand Cream is available at Phyto Organics located at #B1-74 Raffles City Shopping Centre.  The S$7 promotion has already ended so you will need to pay the full price of S$29 if you're keen to get the 75ml tube.
Comments