Must your grocery bag be fashionable?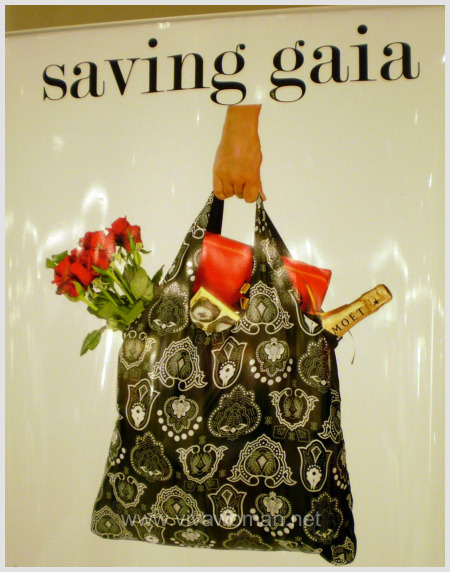 I was shopping at Kinokuniya over at Liang Court yesterday when I noticed that the stationary store carries a wide array of bags and grocery bags comprise the major selection.  They were of different designs and sizes; all very interesting but I  didn't buy any.  Well, actually I don't own a grocery bag simply because I don't care for them very much and the ones I have are those recycled from stores.  
I agree with Paris when she mentioned that instead of raising awareness of the environment or actually doing something to "green the Earth" many companies are in fact taking advantage to boost sales in her recent entry on Anya Hindmarch Canvas Tote.  I guess it's nice to carry something fashionable and chic but I just can't bring myself to pay over S$10 for a grocery bag; much less to get an Envirosax. 
So what about you?  Do you care about the grocery bag you're caring?  Must it be fashionable and pretty?
Comments