Geranium: selling Henry Tianus on pushcarts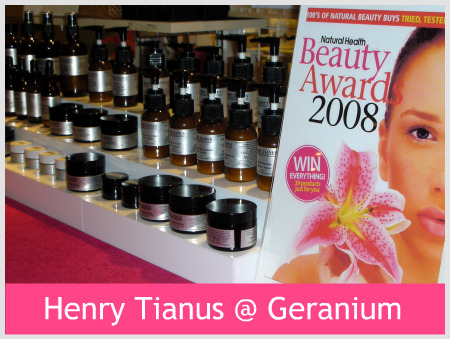 I caught up with Grace of Geranium, the official local distributor of the range of Henry Tianus Advanced Natural Cosmeceuticals last week to learn more about the products which are being sold on a pushcart at Suntec City. It is rather refreshing to check out her "mobile store" and it is apparent that the sales strategy is working out well as Grace has just rented another pushcart at Tampines 1. In fact, she told me that selling the range of natural products on pushcarts is likely going to be a long term strategy.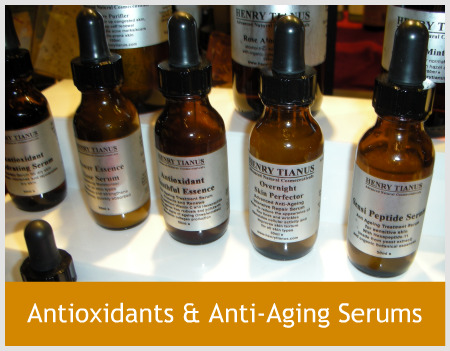 Natural cosmeceutical products without synthetics
Although Geranium carries essential oils, some carrier oils and hydrosols as well as items from 100% Pure, Henry Tianus is the main product line and comprise a complete range of anti-aging products with natural antioxidants and cosmeceutical ingredients made without synthetics and additives like parabens, fragrances, silicones, SLS, mineral oils or petrochemical derivatives.   Actually, I first came across the brand on beauty forums and it looks like they're pretty well regarded in the market and even has a beauty award to boast of!
Star products
Some of the cosmeceutical ingredients used in the Henry Tianus range include vitamins, polyphenols, proanthocyanids, and bioflavonoids.  I was told that they use a stablized form of vitamin C in a number of their products and that the Henry Tianus Soothing Blemish Gel and Eye Gel are their best selling items.  Others like the Henry Tianus Overnight Skin Perfector, Antioxidant Youth Essence and Pore Purifer are also rather popular.  The brand even has a line of moisturizers that come with SPF and include zinc oxide as the active ingredient.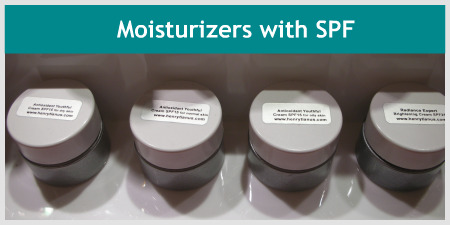 Trial sizes and starter kits available
Geranium also offers customers the choice of purchasing in trial sizes so that they can test the products and decide if they want to commit to buying the full sizes.  Additionally, the company is also marketing three types of starter kits to meet the different skin conditions at $85 each.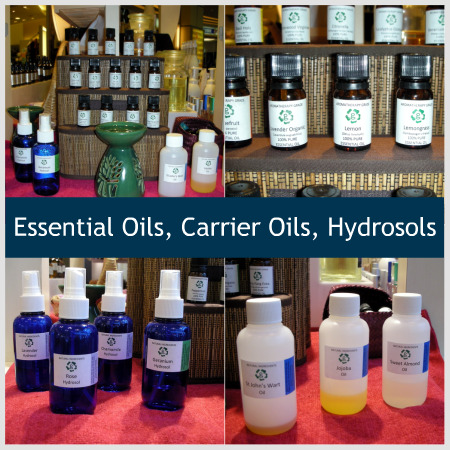 Promotion for Viva Woman readers
To celebrate the opening of their second pushcart at Tampines 1, Geranium is offering a 30% off their retail size products with purchase of any two or more items from the Henry Tianus range.  In addition, Grace is offering Viva Woman readers a trial size item of their choice as well as a $20 cash voucher if their net purchase is $160 or higher.  Offer is good till 31 July and to enjoy the offer; just mention Viva Woman when making your purchase.
The Geranium pushcarts are located at Suntec Tower 1, in front of Mango as well as Tampines 1, Level 2, near Sasa.  For more information on the Henry Tianus range including the price range, check out details at www.henrytianus.com.sg.
Comments